Why Choose The Receptionist?
Don't Listen to Us...
---
Let's be honest. When we think about buying anything, how often do we just scroll straight through to product reviews? At the end of the day we just want to know how something really worked for other customers that look and operate like us. So, we could fill this page up talking about how much our customers love using us, or you could just hear it straight from the source.
---
---
Thousands of companies choose our visitor management system to better connect with their guests:

---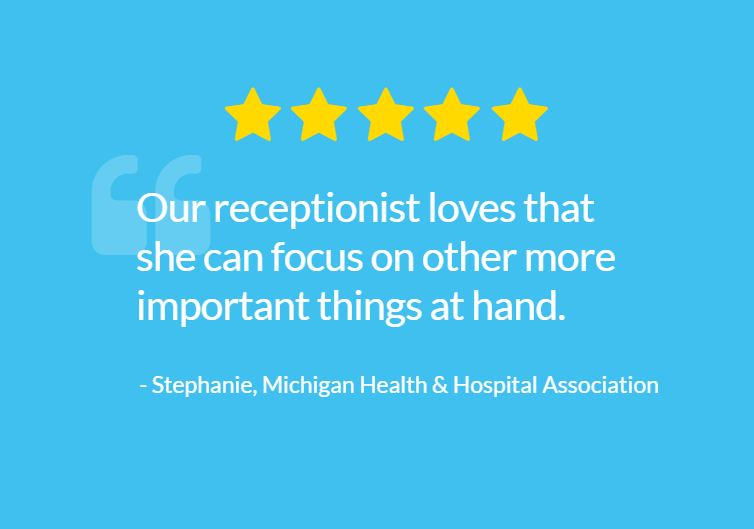 -Michelle M, Owner and Clinical Director
This tool has allowed additional time for my administrative staff
to take care of more important tasks by encouraging clients
to check in their appointments using The Receptionist.
It was a great investment.
-Jerrod K., Licensed Clinical Psychologist and Owner
"We don't have anyone to check clients in and my staff got tired
of repeatedly walking to the waiting room to see if their client
had arrived. Now we receive a notification. We get less steps in
but we save more time.
Let your team focus on work they want to do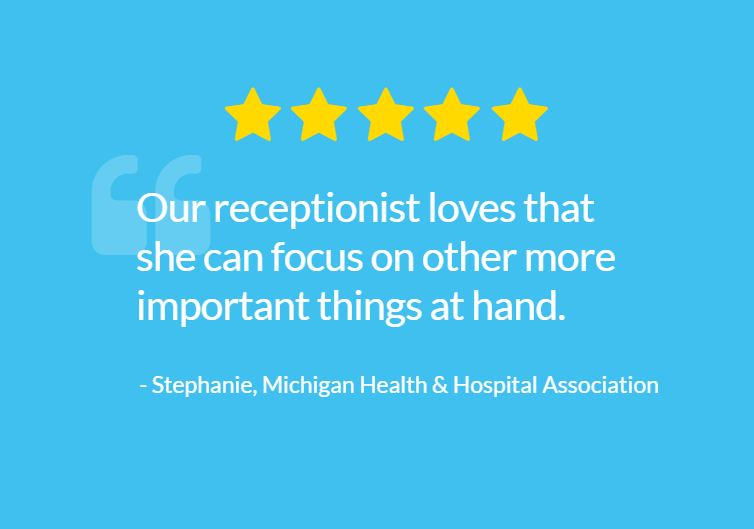 -Cindy R., HR Rep
It was a great product before with the ease of setup
and use, but with COVID-19 it is invaluable.
-Nikki V., Safety and Security Specialist
I love The Receptionist, it allows our front desk security guards
to focus on the security aspect of their job of checking ID's and
it allows for screening of unexpected visitors for our employees.
Keep your workplace safe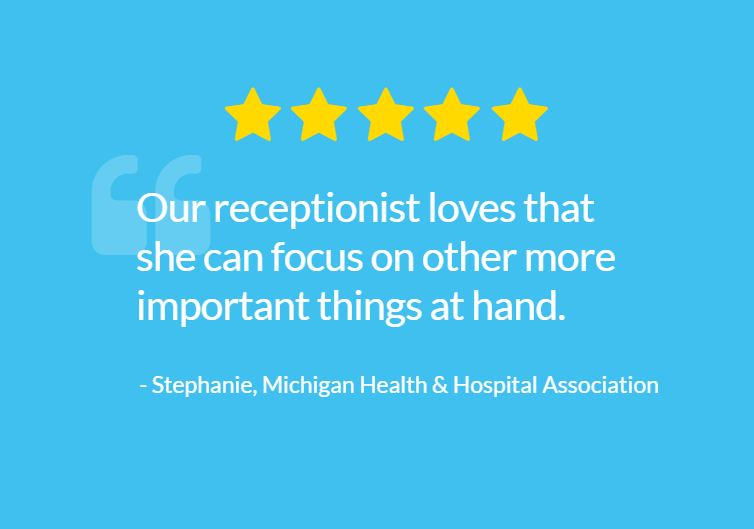 -Thierry B, Marketing Sales Director
What really signed me on was their customer service... they called it
"Radical Customer Service" and let me tell you it is. If you need help...
no matter what someone will get in touch with you before you hang-up.
They are that good and it makes a big difference...
-Josh R., PC Support Specialist
The most helpful feature that The Receptionist offers is their
helpful support staff. From the initial planning stages, testing,
and moving to production the support staff have been
nothing short of amazing
Be supported every step of the way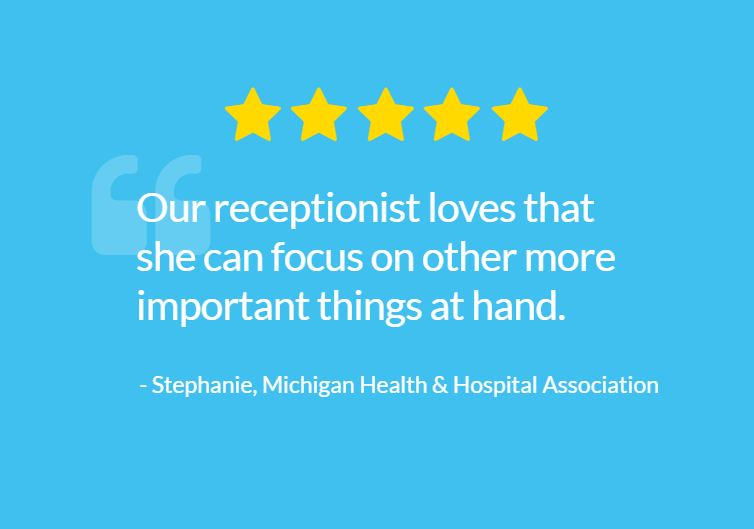 -Ashante M, Office Manager
I love that we can make this extremely customizable so that the clients
feel like they're truly getting taken care of and not just another number.
-Stephanie S., Director, Administrative Services
"The Receptionist has brought us into the 21st century by
eliminating the need for a hard copy sign-in book, that guests
hate completing each time they visit us to a quick, easy,
check-in system that is secure and loved by our returning guests."
Make an impression on your visitors
---
More than
0
five-star reviews
Read the most recent reviews of The Receptionist for iPad on the following platforms:
---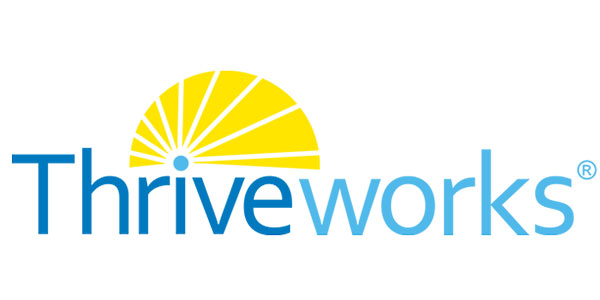 Thriveworks Counseling & Coaching seamlessly switches to The Receptionist for iPad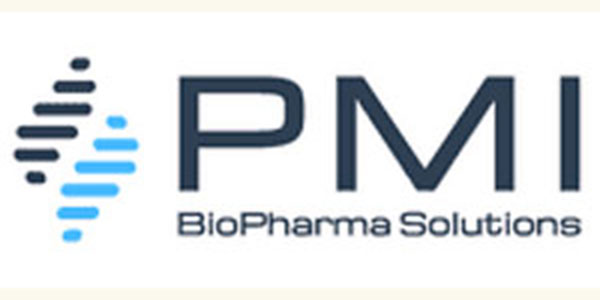 PMI BioPharma reduces check-in time by more than half with The Receptionist for iPad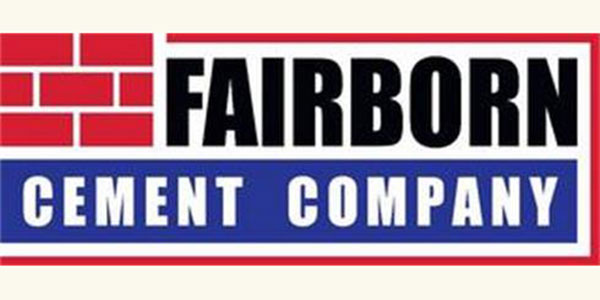 Digital visitor log eliminates safety training headaches for Fairborn Cement Company
Radical Support® for Radical Customers
Since Day 1, The Receptionist team has been dedicated to providing our customers with a support experience above and beyond any others they may have. We believe in that support so much we've trademarked the term Radical Support®.
In short, Radical Support® means getting personal. It means making direct, one-on-one connections between our clients and our employees that foster meaningful relationships over time. When we provide the best possible support, we're making a difference in the lives of our clients and their companies. We're helping others have better days, removing headaches, and enabling other businesses to grow and achieve their own missions.
By registering Radical Support®, we're officially declaring to the world that this is indeed a crucial aspect of our business, and that it's a key part of our unique identity.
It also means that we will never charge you for support! Whether you're a new user testing out a free trial or an enterprise customer with dozens of locations, you won't pay anything for our Radical Support®. We want to show you how much we care, and the best way to do that is to be here when you need us.
Start your free trial and see our intuitive and powerful visitor check-in management system firsthand
---
Try free for 14 days and create a seamless visitor experience