The Smart Front Office Visitor Management Solution for Educational Facilities

The Complete Guide to Visitor Management for Education
Download the Guide
Software that helps you ace on-campus security
---
School safety is a critically important consideration in today's uncertain environment. Your educational facility prioritizes on-campus security that keeps staff and students safer, and The Receptionist for iPad is the perfect teammate in that endeavor.
Our advanced and intuitive application is the best visitor management solution for schools and university campuses. Improve student safety, keep staff informed, and reduce time-consuming administrative tasks all at once.
---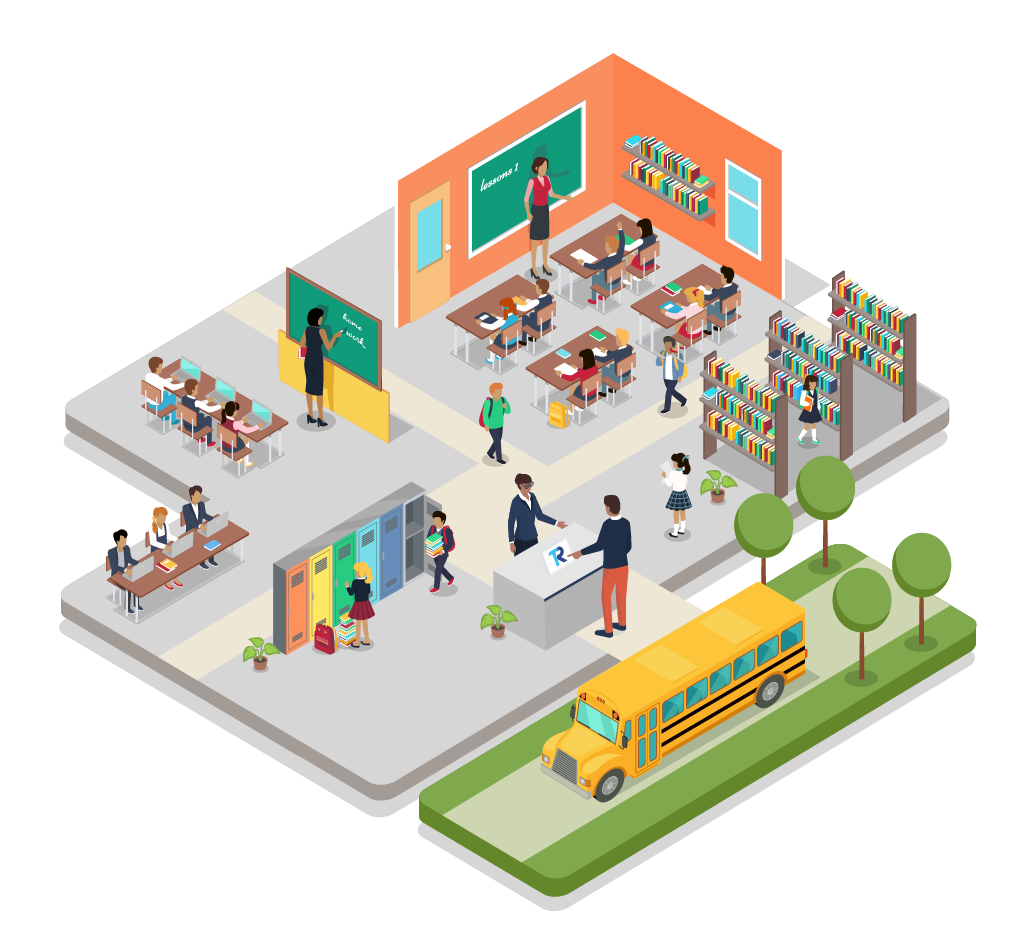 The Receptionist for iPad: Your Digital Sign-in System
---
Forget about paper sign-in logbooks and outdated registration systems—when every visitor to the school checks in using our easy-to-use system, you can maintain a digital record that includes the time, day, and reason for their visit. Track visitors in real-time and keep a historical record secure in the cloud whenever you need it.
Join the many schools and universities who have already seen the benefits of a visitor management system.
---
14-day free trial
---
Turnkey solution so you can get started right away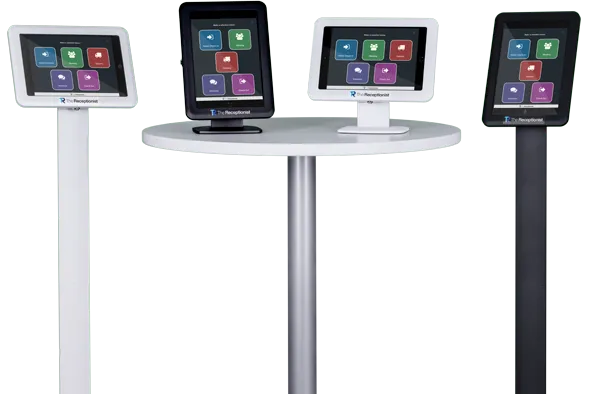 Receptionist in a Box
---
Install The Receptionist for iPad on an existing iPad, or get The Receptionist in a Box, which includes an iPad, a floor or desk stand, and the software pre-installed — everything you need to start accepting visitors.
---
Learn more about The Receptionist in a Box