Receptionist in a Box
Our ready-to-go solution will get you up and running in minutes!
---
Pick Your Style:
We have three options to meet the unique needs of your space.
Floor Stand
Perfect when desk space is limited, this floor stand is key lockable and features internal cable management. Removable feet allow for surface mounting.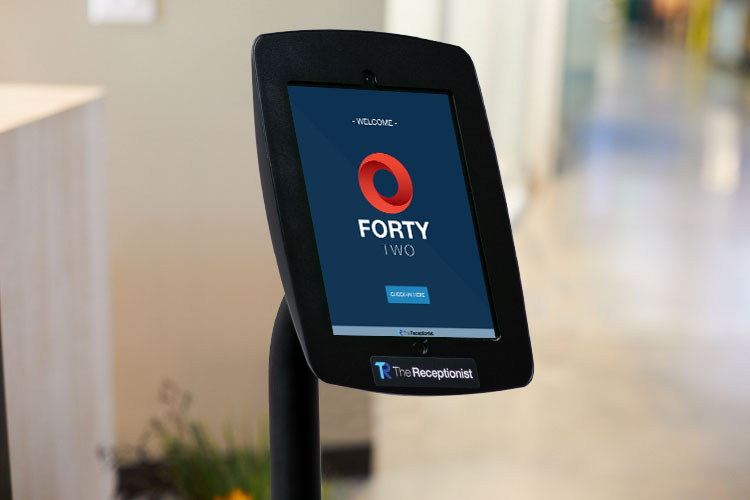 Desk Stand
A great option for placing on a waist-high or taller surface, this stand can be mounted directly to a desk to prevent theft, and is key lockable for safety.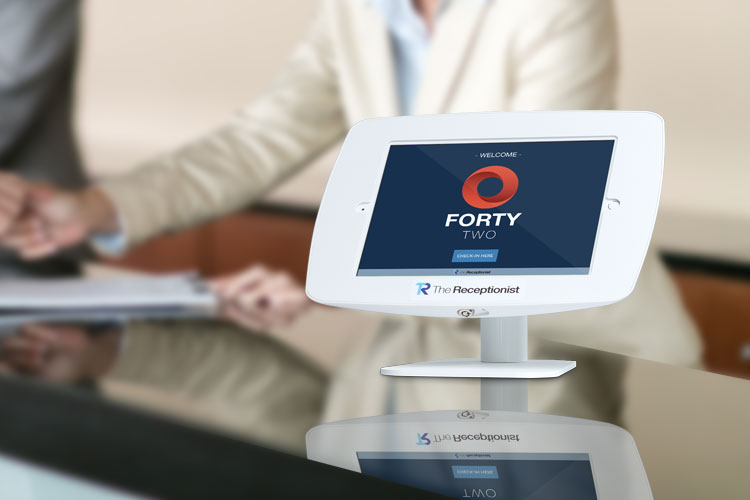 Wall Mount
Don't want to take up valuable desk or floor space? Mount your iPad to the wall to create a defined, space-saving check-in kiosk that integrates with your decor.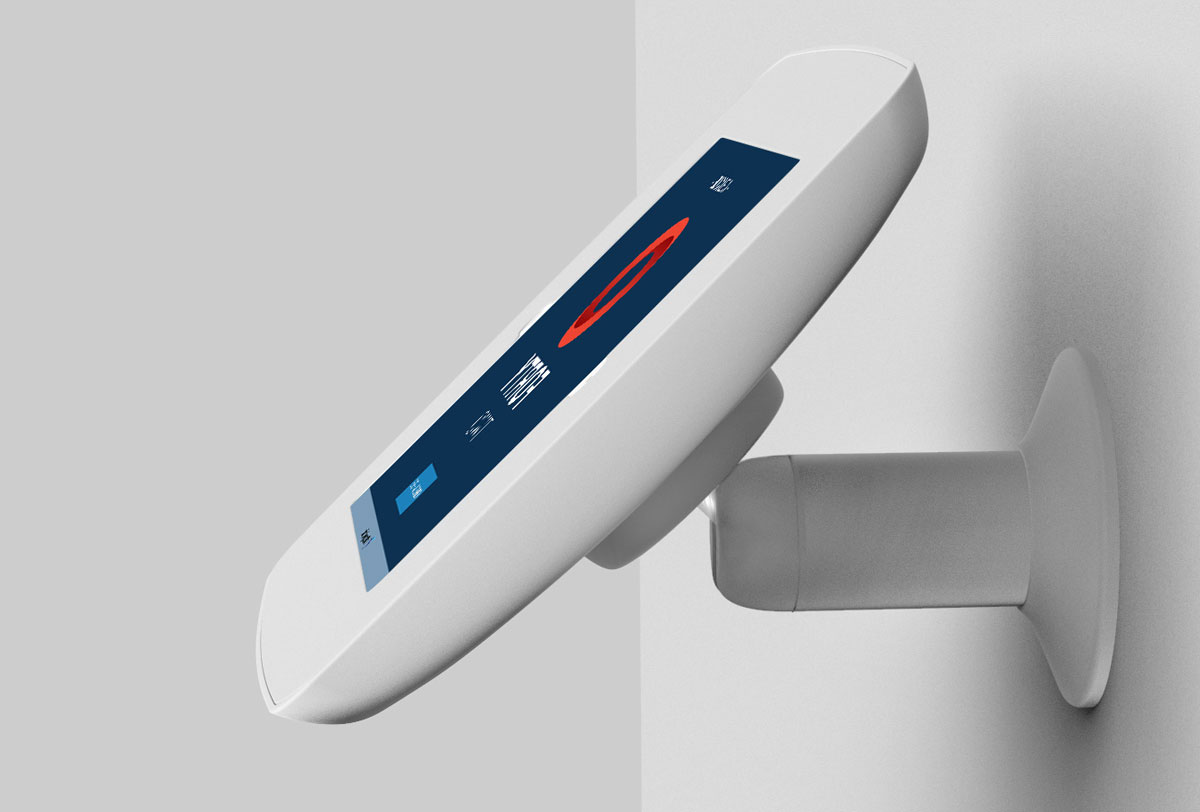 Black or White?
We offer black and white in all styles to fit your branding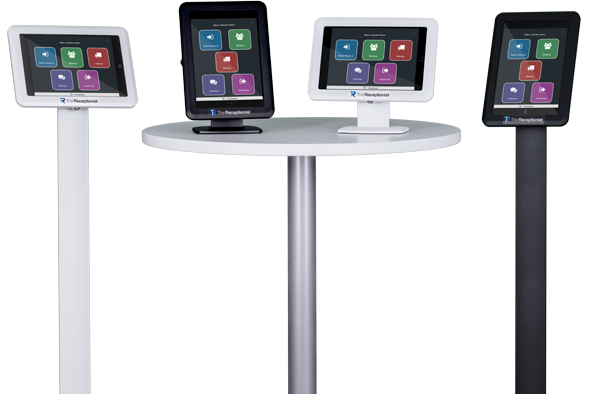 A Brand New Apple iPad
You will receive an Apple iPad 10.2″ in your chosen color that has been initially set up. All you need to do is download the app, log in, and you're ready to start accepting visitors.
Enclosure
A solid and secure enclosure comes already assembled with your iPad installed ready to go.
Fully Assembled
The enclosure is fully assembled and ready to use out of the box. Your time is too valuable to spend looking for tiny screws lost in the carpet.
Mounting Hardware
If security is a concern, we include all the necessary mounting hardware to mount your desk or floor stand to a solid surface.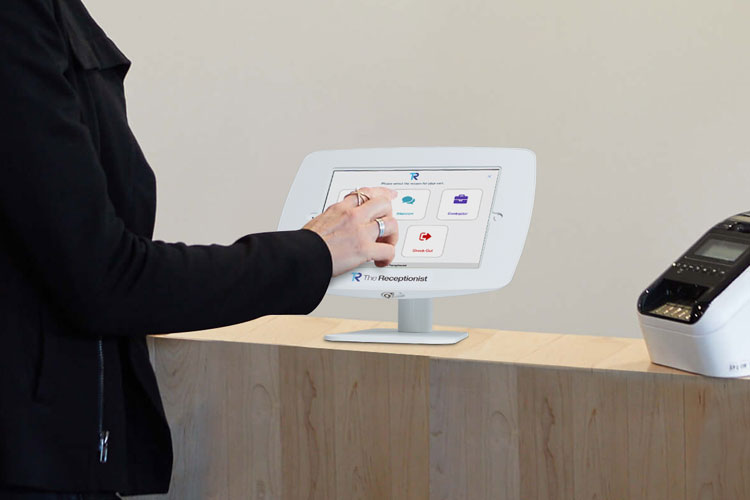 What About Badge Printers?
We offer the following printer option as an add on to our bundles if you plan to print badges for your visitors.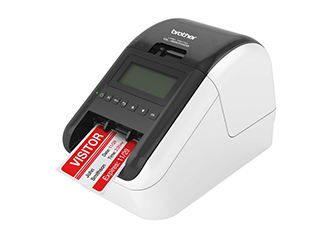 Brother QL-820NWB
Prints badges in Black/White or Black/Red/White.
Connectivity: 802.1x WIFI, Ethernet, or Bluetooth
Setup: Can be done using onboard LCD and button interface or USB connection to Mac or PC (more complex)
(Not sold as a standalone)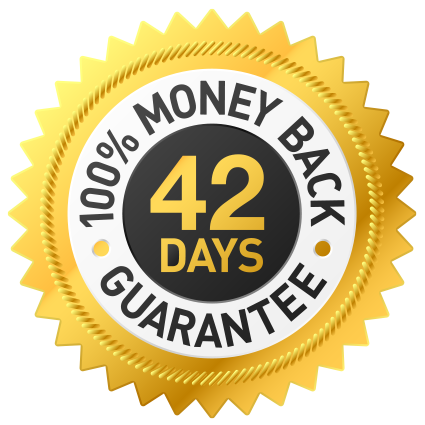 We Guarantee Your Peace of Mind
If you don't absolutely love The Receptionist for iPad software or our hardware offerings, we honor a 42-day money-back guarantee.
START SHOPPING
Frequently Asked Questions
If you get your hardware through our store, it is for purchase only and not for rent/lease. This is really about giving you control and peace-of-mind. By purchasing your iPad and equipment outright, there's no need to worry about returning equipment in the future or higher-than-necessary monthly expenses because of rental or lease fees.
Rented or leased hardware artificially inflates your monthly price and costs you more over the life of your equipment.