A frustration-free way to welcome visitors
Elevate your check-in experience
with The Receptionist for iPad
visitor management system 
---
Join the next product tour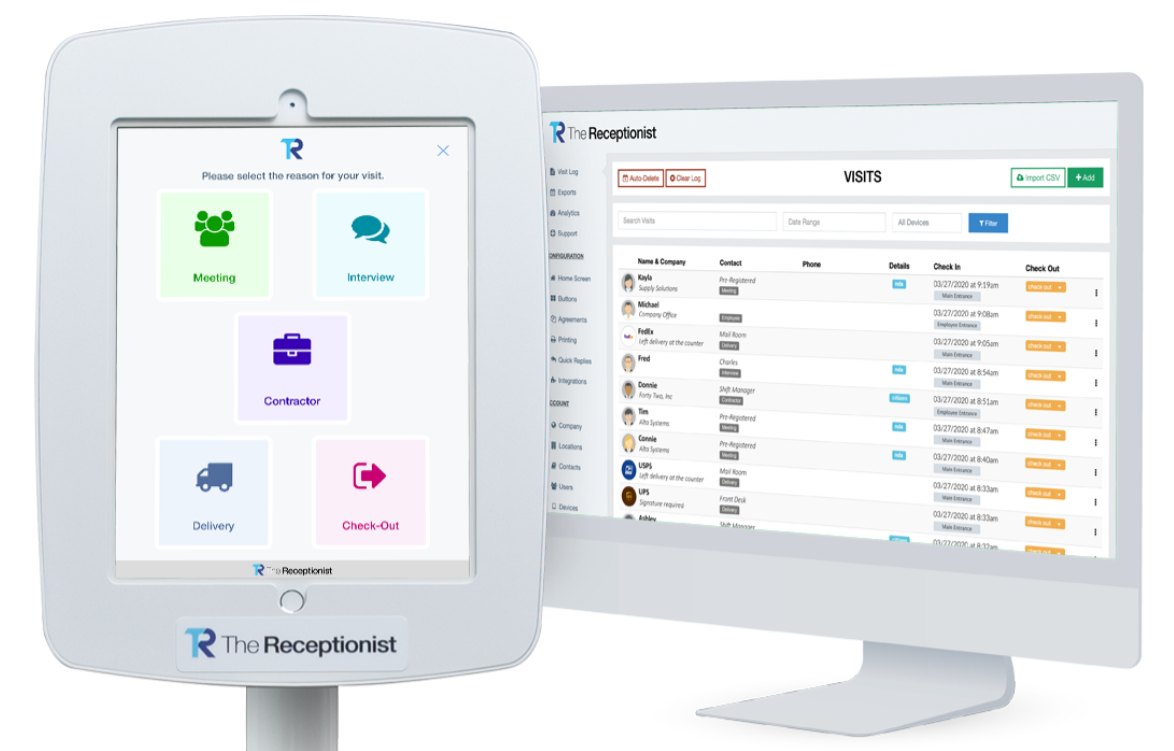 ---
Thousands of companies choose our visitor management system to better connect with their guests:

---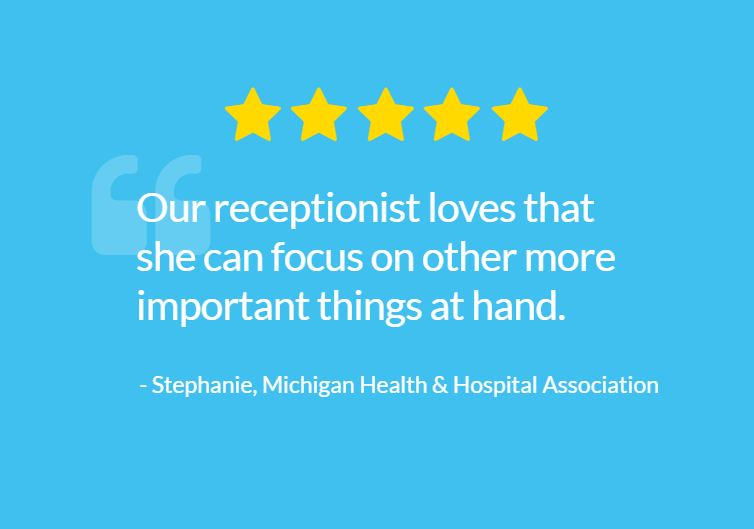 - Stephanie, Michigan Health & Hospital Association
Our receptionist loves that
she can focus on other more
important things at hand.
- Dionna, LeoStella
[The Receptionist] frees up
a lot of my time and removes
worry for visitors.
- Sunny, WellnessSpace
Not only do our
practitioners love
[The Receptionist], but
patients love it as well.
- Matt, Thriveworks Counseling and Coaching
I can't imagine not having it
as part of our process. The
value is strong and it is well
worth the cost.
- Dave, 20 Sutton Place South
[The Receptionist] has been
one of the best customer
experiences I've had in years.
- Julie, PolyOne
Great product! Received
compliments of the ease
and functionality from
our guests.
- Curt, Steelhead Composites
With The Receptionist, we
got the best features at the
best price point. No one else
was comparable.
- Michael, Phoenix Innovate
[The Receptionist] gives me
the evidence and the data I
need to present to my auditors
for our different certifications.
- Jenn, Incito
The Receptionist helps us
focus our resources and
time on providing great
service to our clients.
Show off your visitor experience
---
Customizable features to help you create a check-in process that fits your needs. Let us astound you with acrobatic levels of flexibility!
JOIN OUR NEXT PRODUCT TOUR
---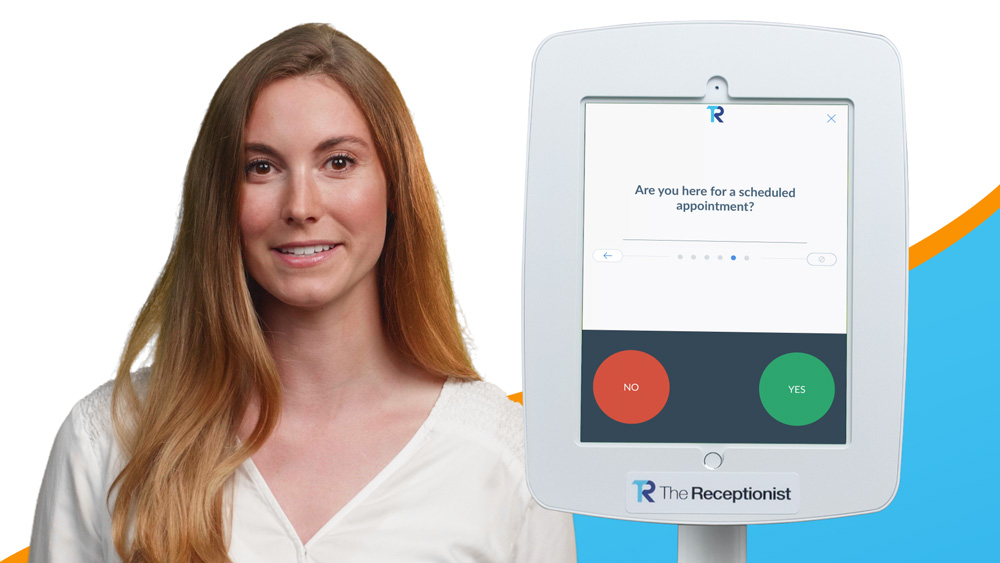 Empower your team with technology
---
Power up your visitor check-in data with robust integrations
---
Visitor management software that works in harmony with the other platforms your business uses daily, including 4,000+ integrations through Zapier alone.
---
GET CREATIVE WITH INTEGRATIONS
---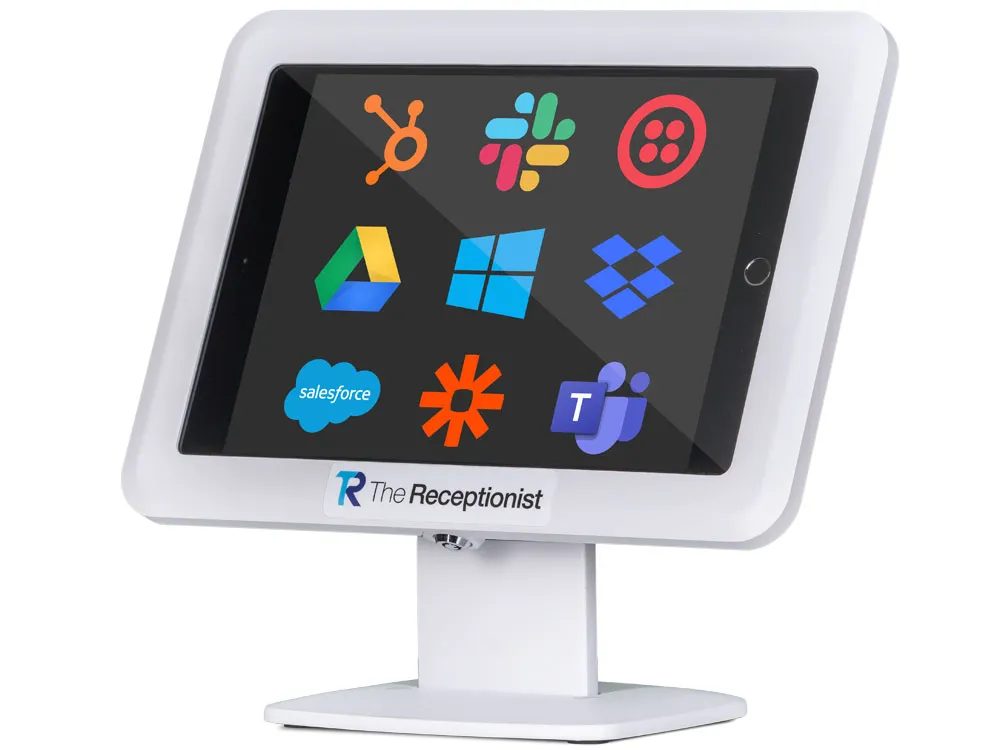 Scale visitor management across your enterprise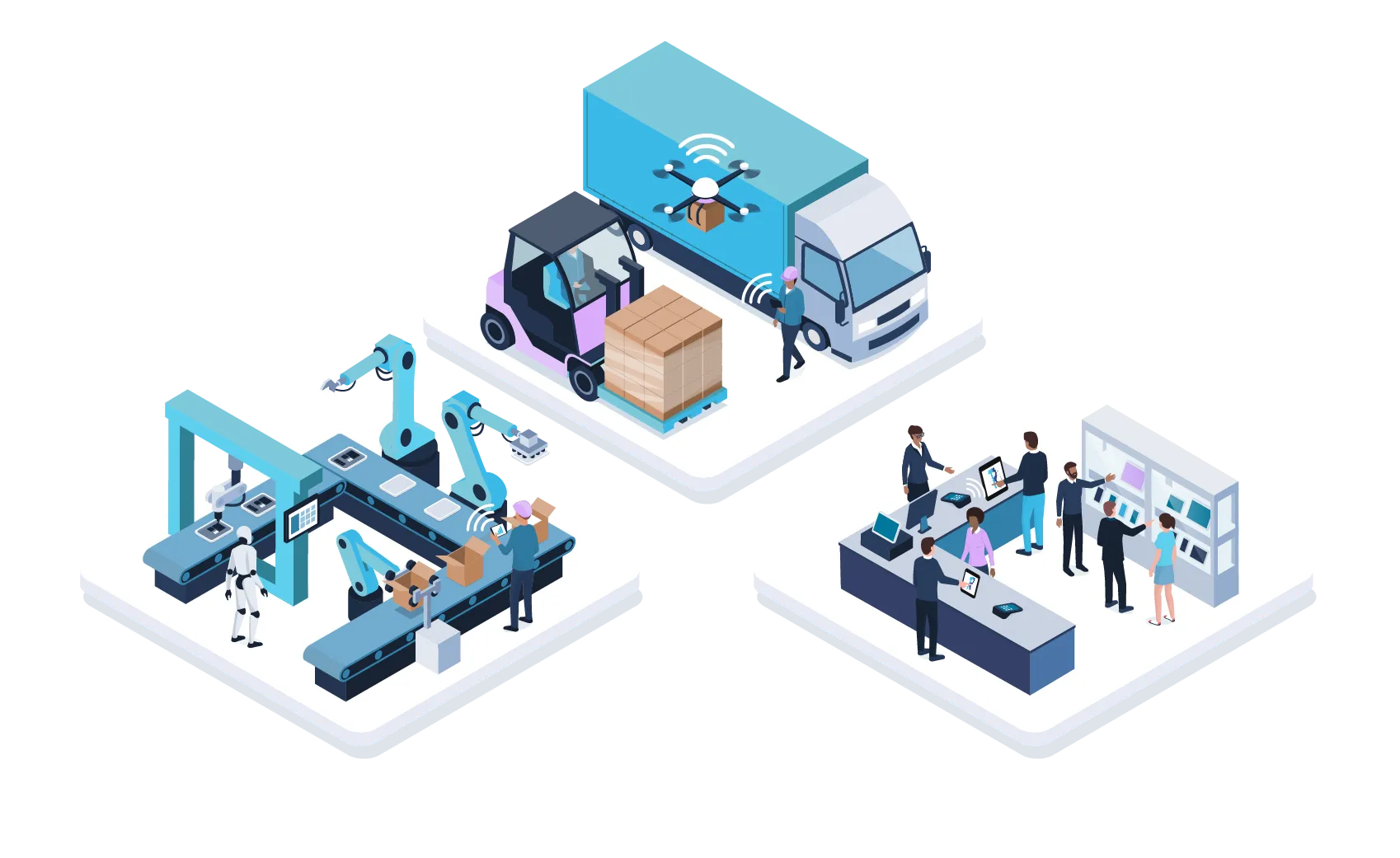 See what else we've been up to
Our cause goes beyond creating radical visitor management software. Learn more about how The Receptionist stands out from the crowd by living our FABRIC values.


Looking for a turn-key visitor management solution?
---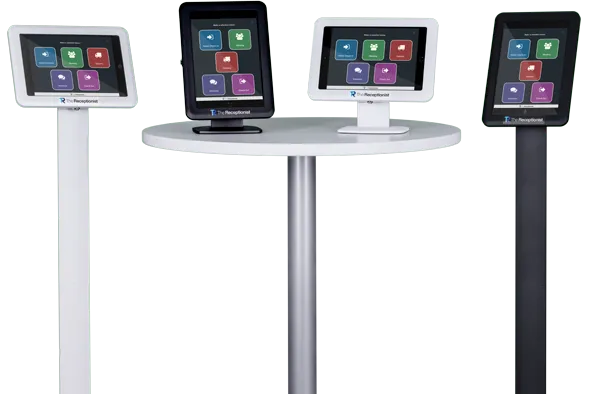 Receptionist in a Box
---
The Receptionist in a Box comes with a sleek, fully-assembled kiosk (iPad included) so all you have to do is take it out of the box and turn it on.
Get up and running with a visitor management system faster with Receptionist in a Box.
---
Learn about Receptionist in a Box
---
Start a 14-Day Free Visitor Management Trial Now!
---