Our customers include some of the most innovative leaders in their respective industries. That is certainly true of Precise ParkLink, which has been a leader in the Canadian parking industry for two decades.
If you've ever used a Pay and Display parking machine instead of having to dig around in your car to find quarters for an old-fashioned parking meter, you're already familiar with Precise ParkLink's work. The company introduced the Pay and Display system to the Canadian market and is the only parking provider to bridge the gap between parking technology and parking operations. Today, they have operations across the country, from Vancouver to Montreal and many points in between.
Technology is Precise ParkLink's backbone. As a company that offers fully automated services and equipment, Precise ParkLink is always looking for new automation tools to improve their efficiency and enhance their image as a forward-thinking, technology-driven organization.
That's why they chose to automate their reception area. Previously, they had a live receptionist, but they wanted their office to have a more futuristic vibe. Today, when visitors enter the office they are greeted by The iPad Receptionist, aka "Joy." The iPad sits on a glass table under a large screen television, and there's an adjacent seating area where visitors can wait after checking in.
Maria Lato, Precise ParkLink's Marketing and Digital Strategist Manager, told us that, at first, visitors are surprised by Joy. But once they become familiar with the system, it's very easy and they love it.
Overall, Lato believes that The iPad Receptionist reflects Precise ParkLink's brand image and emphasizes the company's technological capabilities. So far, their experience with the technology has been "easy, quick, smooth, and very efficient."
At The iPad Receptionist, it's stories like these that keep us going. We're proud to count Precise ParkLink among our growing list of awesome customers who are using technology to revolutionize how things are done!
About Precise ParkLink
Precise ParkLink Inc. is the Parking Industry Leader in the Canadian parking market. They pioneered and introduced pay & display parking machines in the Canadian market place, marking the revolutionary leap forward in on and off-street parking. With over twenty-five (25) years of technological expertise, Precise ParkLink has become a fully integrated Parking Revenue Control and Managed Services provider across Canada. They are a complete turnkey parking solution, as they bridge the gap between parking technology and parking facility operations – a claim that no other Canadian parking organization can make. Find Precise ParkLink on Facebook, Twitter, and LinkedIn.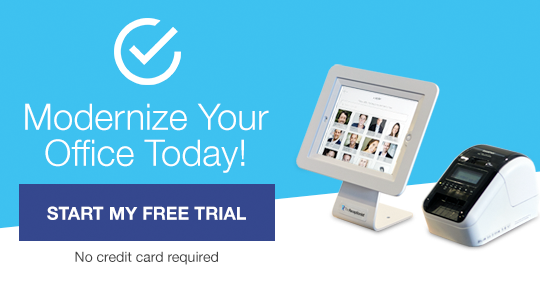 Please follow and like us: