Earlier this week, The iPad Receptionist was featured on 9NEWS Denver's Tech channel, as anchor Cheryl Preheim talked with tech expert and Blogmutt founder Scott Yates about how Colorado companies are reinventing the reception area.
Watch the video and read the full coverage at 9NEWS: 3 Colo. companies help businesses with reception areas
From the article:
Nearly every office or retail business needs to manage its reception area. Walk-in clients or deliveries often demand immediate attention, and a lack of that attention can make the difference between a successful business transaction and a frustrated lost customer.

But hiring a full-time person who only works for the few minutes each day when someone walks in can be prohibitively expensive.

That's why three local startups have built iPad-based apps to help businesses improve that crucial first touch, while saving money in the process.

The best funded and best known is iPad Receptionist, an app designed to help visitors or delivery personnel "check in" to a business.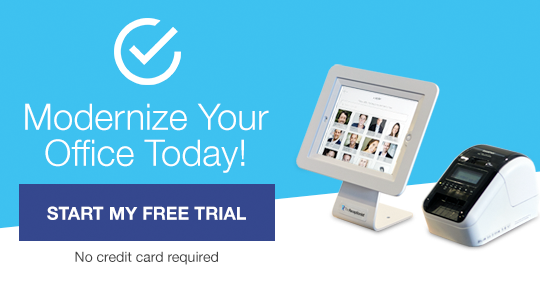 Please follow and like us: