Whew! SXSW was one fun-packed whirlwind of a week!
We ate tons of BBQ, saw old and new friends, listened to great music, and got to experience some of the latest innovations in the tech industry.
The SXSW Trade Show opened up on Sunday where we could be found in the Startup Corner exhibit section featuring our iPad Receptionist. When the doors opened, people poured in to walk the aisles full of new interactive, film, and music industry features.
Some of our favorite exhibitors were the teams around us. Our area was constantly buzzing with interested visitors looking to learn more about the newest innovations! It was especially busy during the Block Party when fresh beer and snacks were served (everyone is friendly while eating and drinking!).
It was great to get to know potentialThe iPad Receptionist users and spread the word about becoming a Text Friendly world. The iPad Receptionist was the perfect product for us to feature and allowed visitors to experience the app firsthand. From using the iPad Receptionist as a Visitor Log to extending it's features as a Visitor-to-Contact connection, visitors to the Trade Show shared their ideas and kept us motivated to continue advancing on the iPad Receptionist's future updates. Only a few people joked about actually replacing their receptionist 🙂
The best part of our trip was giving away a Receptionist in a Box to one lucky team! On the last day of the Trade Show, we pulled the information from everyone who entered their email into our Receptionist demo and were elated to see that our new friends and fellow Startup Corner exhibitors over at ShipStation had won (Congratulations ShipStation!)!
Overall, the week was a huge success! Getting to introduce ourselves and our products to SXSW visitors put a smile on each of our faces.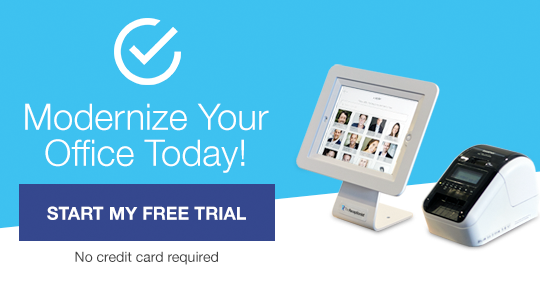 Please follow and like us: