What if I have more than one entry into the building?
As long as you are at the same physical address, you can use more than one iPad running off of the same account configuration. You can even label each iPad with 'North Lobby' or 'Loading Dock' or 'Second Floor' – that label will be sent with each visitor notification so that contacts know exactly where to greet their guests and it is included in the Visitor log with both check in and check out.
To label your iPad, touch the top middle of the home screen of your Receptionist app for about 6 seconds. The active area you need to touch and hold is highlighted below in red: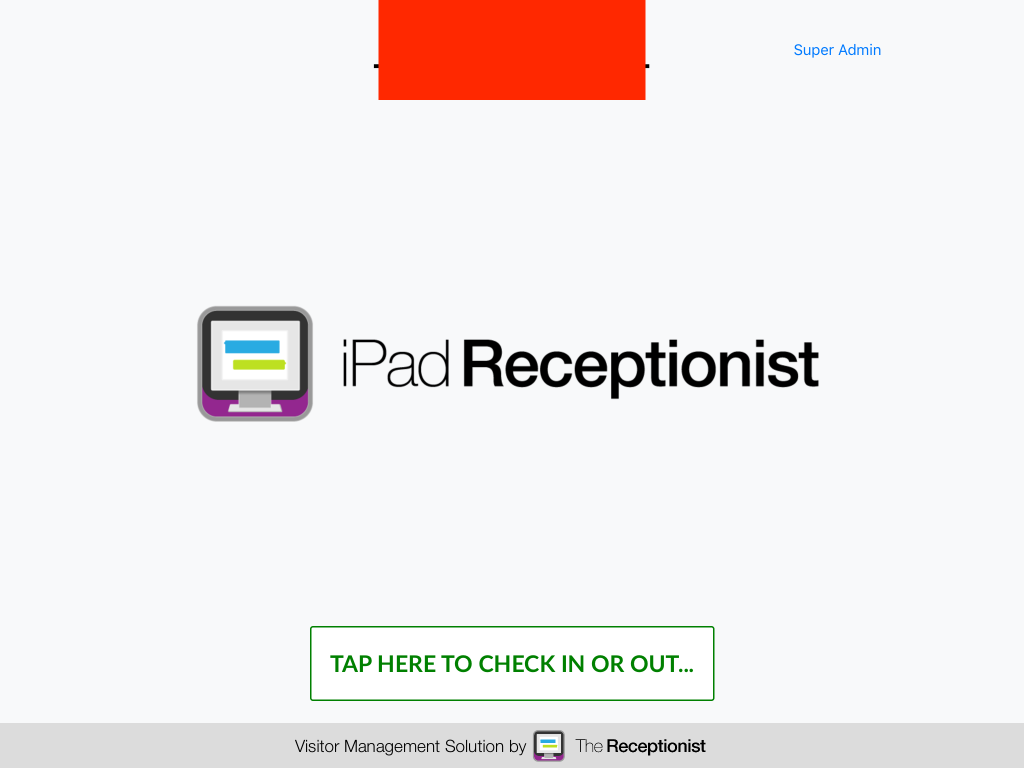 You'll see the account menu pop up: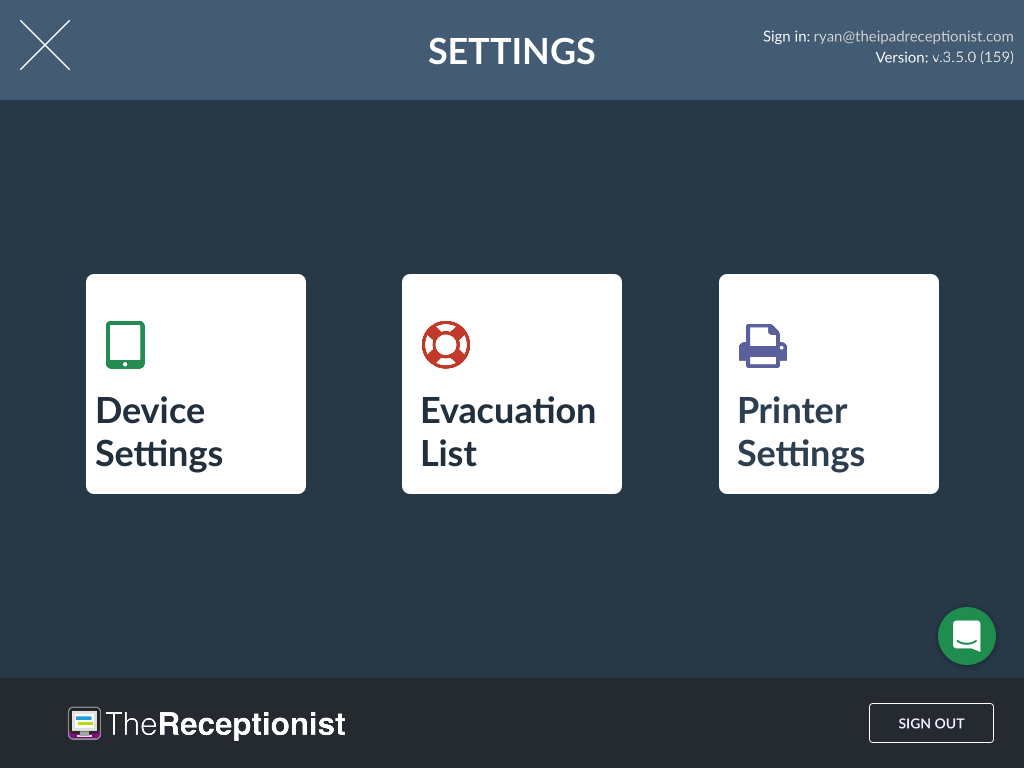 Press "Device Settings" and you'll be prompted for your password. Once you enter your password and confirm, you'll see a new screen with iPad Name, iPad number, and visitor timeout – these settings are local to each device.
Do not forget to press SAVE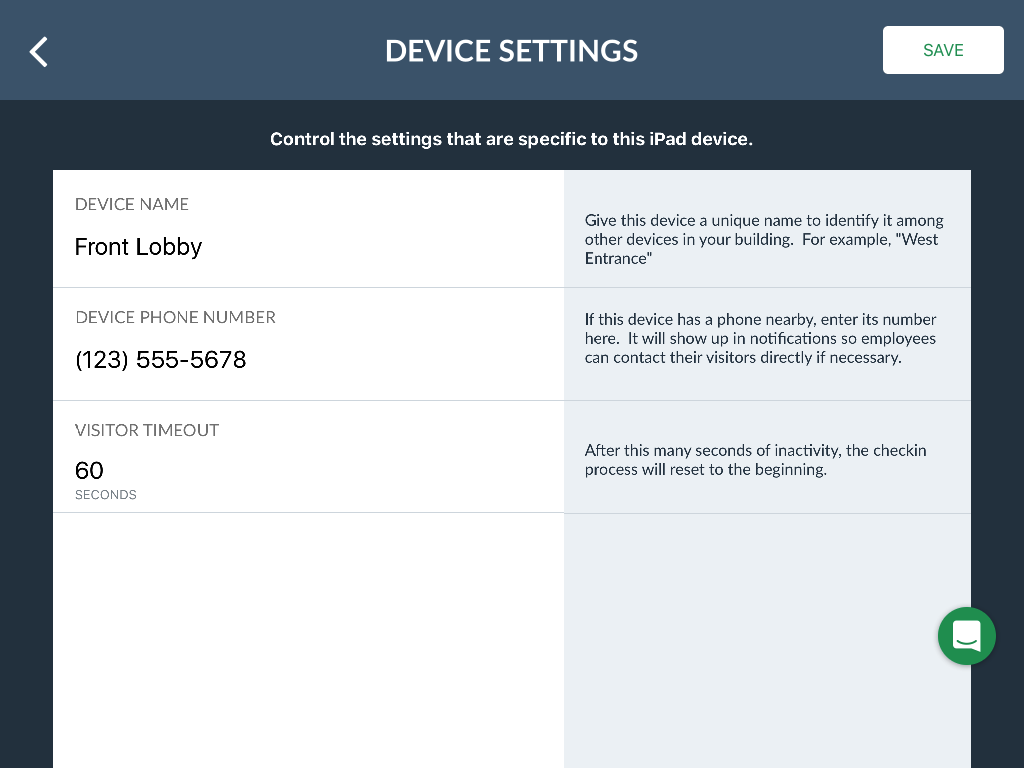 Please follow and like us: