How do I connect my printer?
To allow your iPad to search for and connect with your printer, touch the top middle of the home screen of your Receptionist app for about 6 seconds. The red area highlighted below is the 'active area' that you need to touch and hold: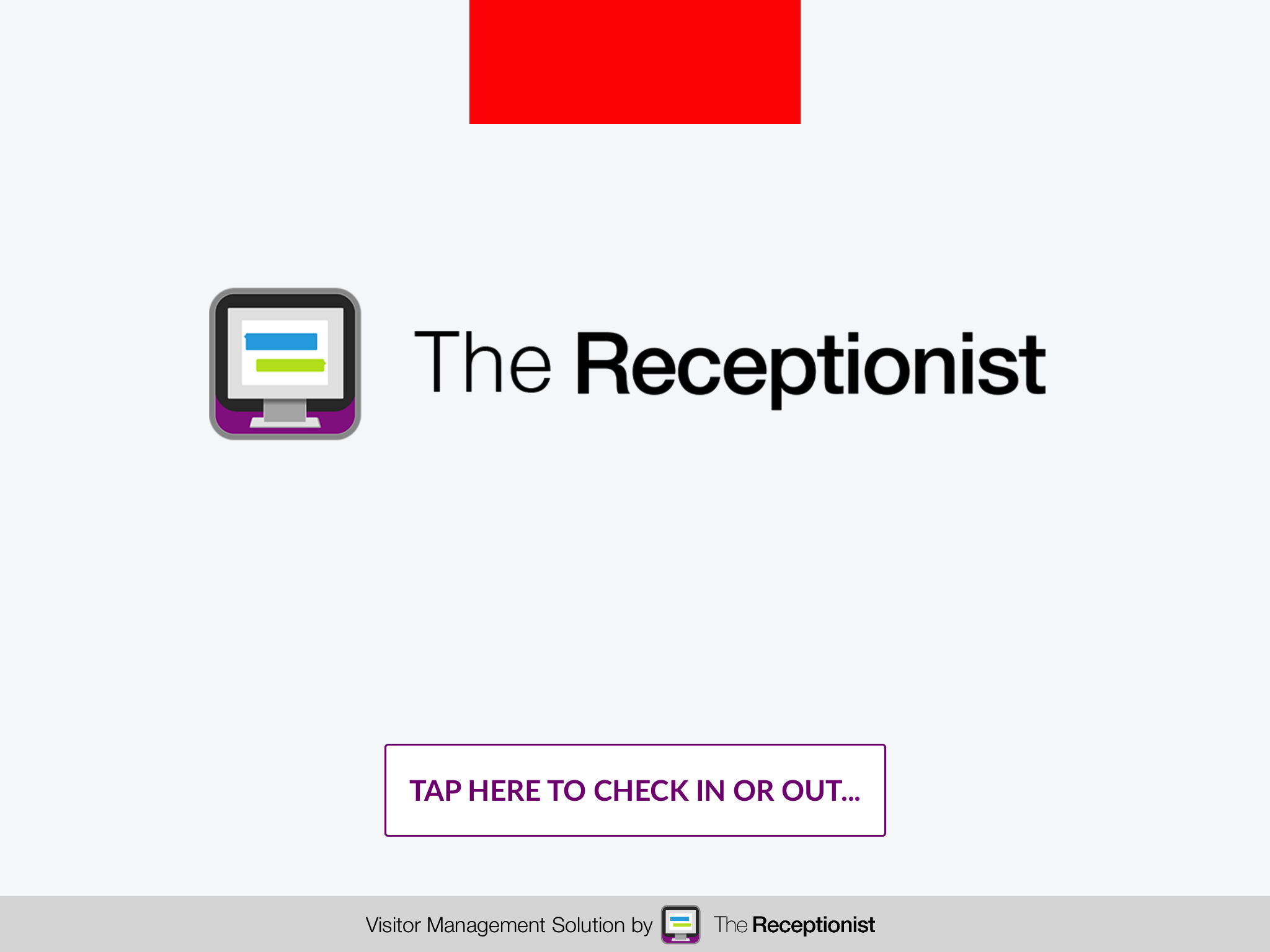 You'll see the account menu pop up.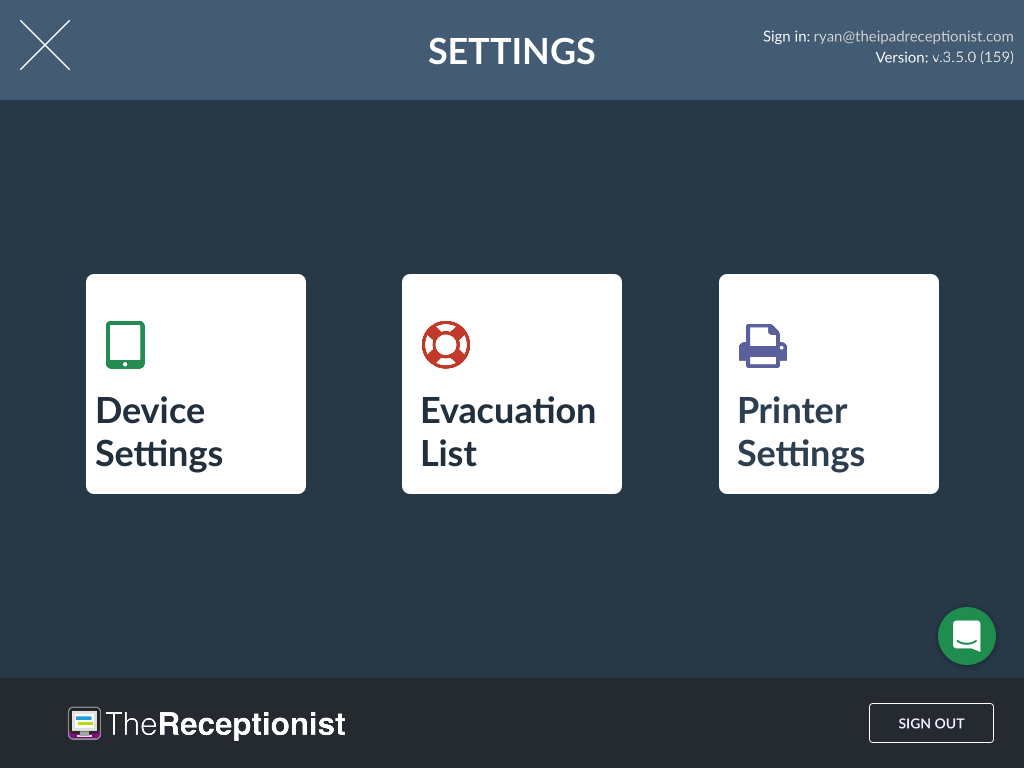 Press "Printer Settings" and you'll be prompted for your password. Once you enter your password and confirm, you'll see a new screen, this is local to each device. Your iPad will search for and allow you to connect directly with the printer on your network.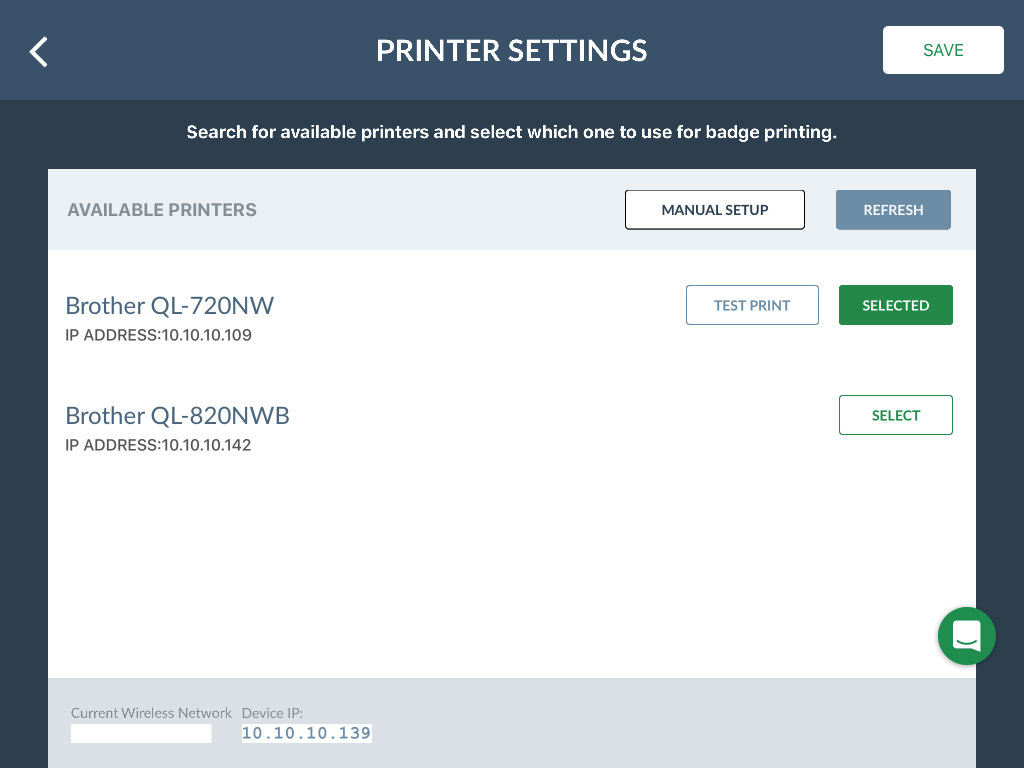 If your iPad does not find your printer but you know it's IP address, you can press "MANUAL SETUP" and configure it yourself: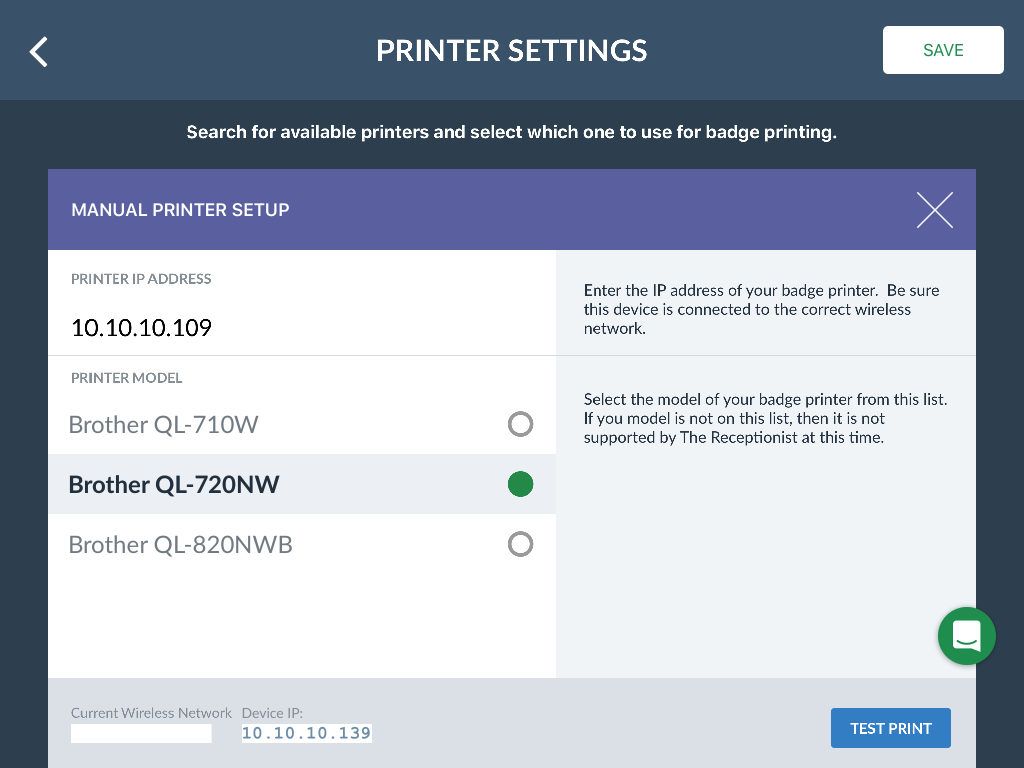 Once your iPad 'finds' your printer or you've entered it manually, try a test print and ensure it prints out the test badge.
Be sure to press SAVE.  You can now print badges
Please follow and like us: