How do I connect my printer?
To allow your iPad to search for and connect with your printer, touch the top middle of the home screen of your Receptionist app for about 6 seconds. The red area highlighted below is the 'active area' that you need to touch and hold: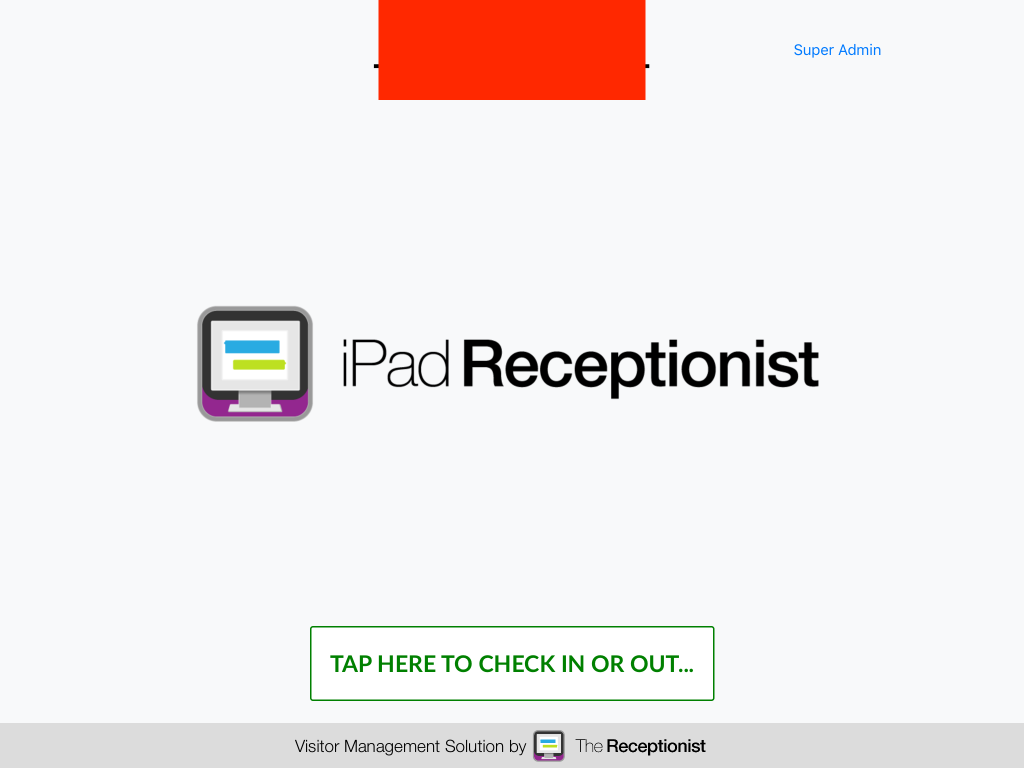 You'll see an account confirmation pop up.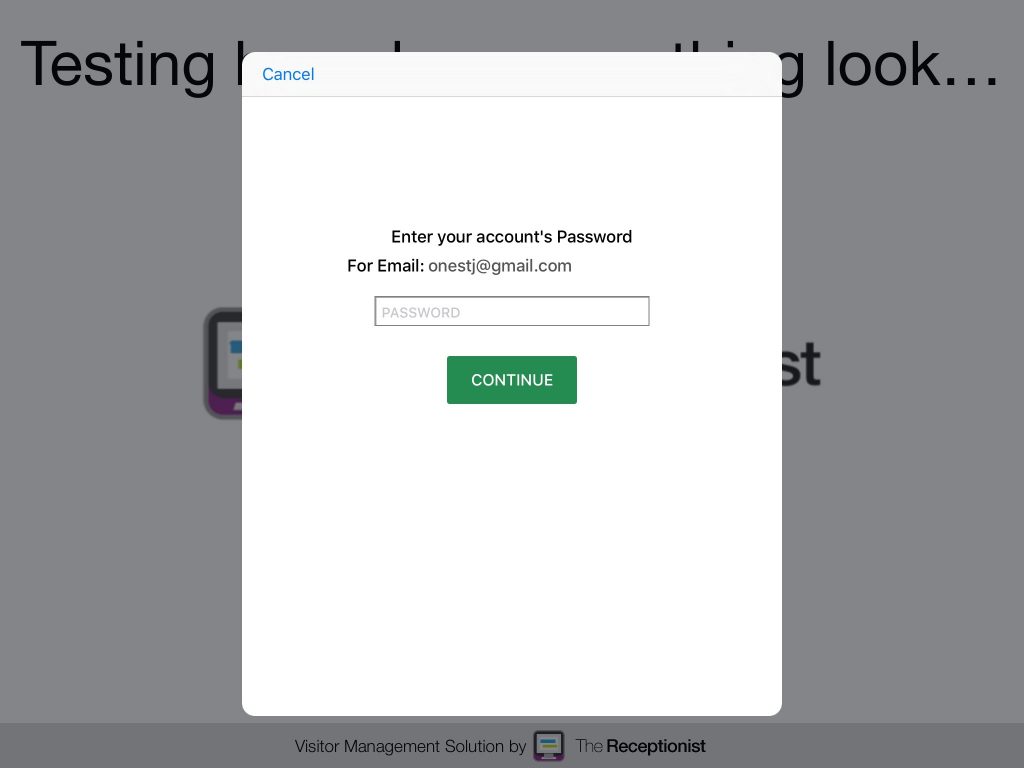 Once you enter your password and confirm, you'll see a new screen, this is local to each device. Your iPad will search for and allow you to connect directly with the printer on your network: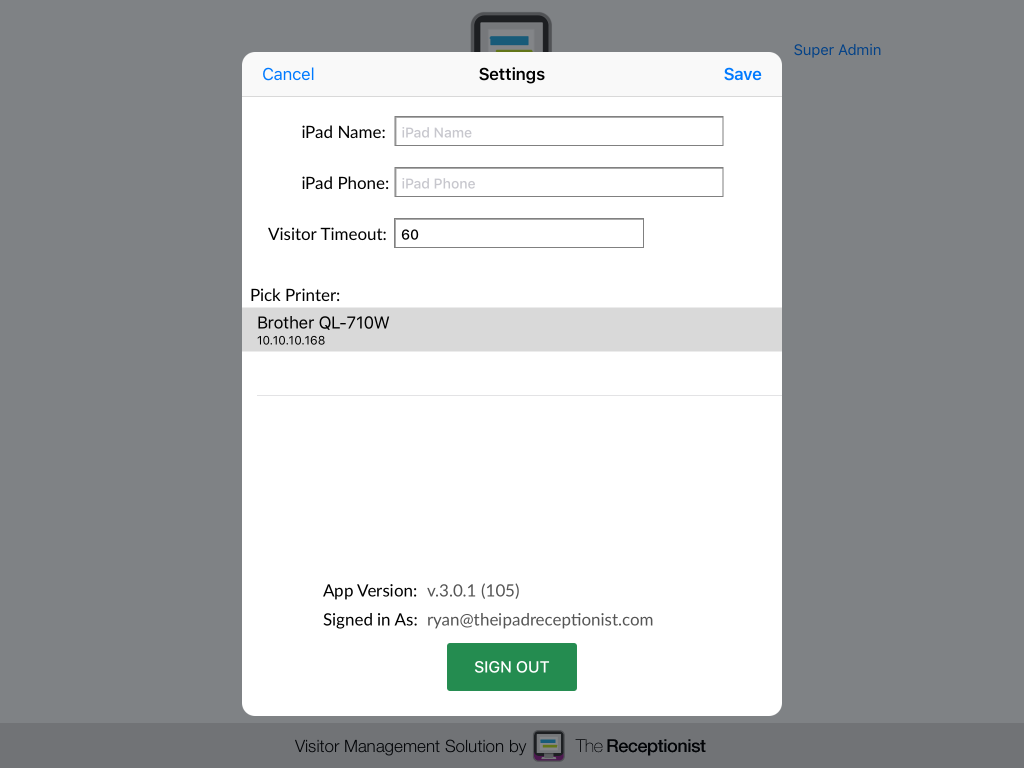 Once your iPad 'finds' your printer – click on your printer and SAVE. Now you can relaunch your app and try a check in for badge printing!
Please follow and like us: