Two-Way Communication
Communicate directly with your visitors upon check-in no matter where you are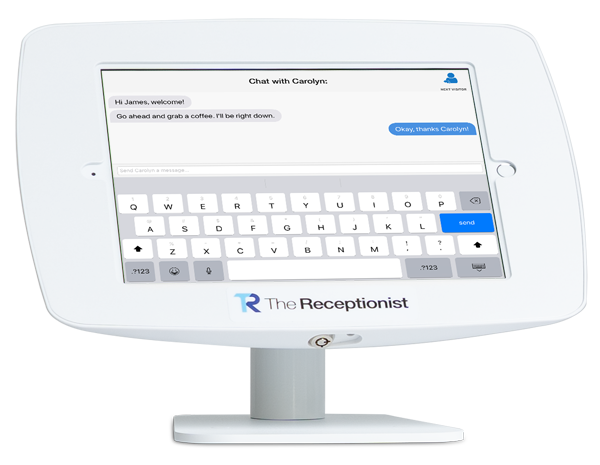 Download our Features Checklist
Stop ghosting your visitors
Say you're away from your desk, stuck in a meeting that has run long, or even at a deli grabbing lunch, and, oh snap, your visitor has arrived for your next meeting! What do you do?
With The Receptionist for iPad, you'll not only automatically receive an SMS text, Slack message, or email notification that your visitor has arrived, but with our two-way communication feature, you can respond from your smartphone or computer back to your guest at the iPad and let them know you'll be right there.
Whew! No more sheepish apologies when you're 10 minutes late, and no more visitors waiting in the lobby not knowing when you'll show up to greet them.
---

Use preset responses or create custom ones


Respond to your visitor right from your phone


Keep your visitors in the know


Get visitor notifications wherever you are