Custom Buttons and Workflows
Create a visitor check-in experience as unique as the visitors you receive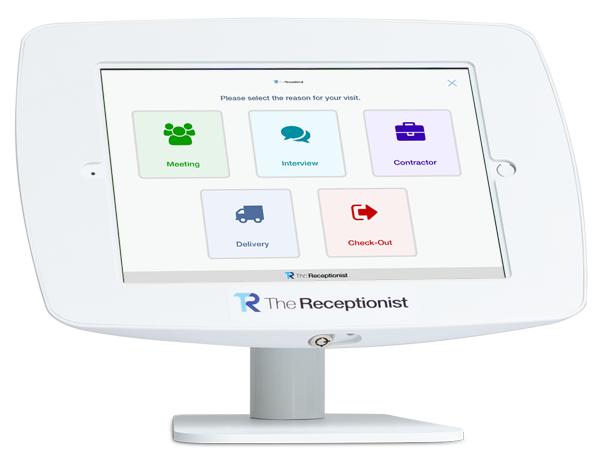 Download our Features Checklist
The magic starts with the buttons
Not all visitors to your office or location are the same, and their check-in experience shouldn't be either.
You wouldn't ask the delivery driver dropping off a pizza the same questions as a job candidate stopping in for an interview. So why have them check in the same way?
The Receptionist for iPad features custom buttons and workflows to create each visitor's ideal experience, so you can ask check-in questions that are only relevant to each visit type, and your visitors can be in, out, and on their way.
---

Upload your own button designs or choose from our library


Choose which questions and employees display per button type


Route visitors to the correct people based on their check-in type


Avoid unnecessary or irrelevant questions for your visitors