Multi-Language Display
Give your visitors and guests multiple language options for their check-in experience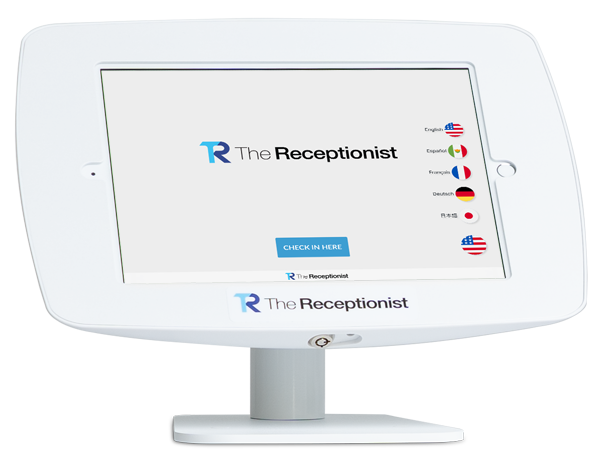 Download our Features Checklist
Now you're speaking my language
---
You want to make your guests' check-in experience as simple and intuitive as possible, and what better way to do that than to allow them to use the Receptionist for iPad software in the language of their choice?
With our unique multi-language translation feature, you can give your guests the option to display the app in a different language as they begin their check in.
You can choose from our list of supported languages and then modify the text to your liking.

Translate the text of your check-in screens into the languages you've chosen


Use colorful flags or language codes to denote different language options


Your visitors can select which language to use from the home screen


Select which languages are available for your visitors to use