High-end fitness and training studio Vault Fitness Center manages its visitors, building, and brand with The iPad Receptionist, an innovative iPad-based visitor management system
DENVER, CO, June 2 — Vault Fitness Center is both a 24-hour members-access gym and an open studio that independent trainers can rent. This presents a unique challenge: because Vault's revenue is directly tied to the number of hours trainers spend training, the success of the business depends on accurately tracking who walks through the door.
Vault's co-owners Angie and Jason Thompson knew that their front desk procedure — a pen-and-paper log — didn't meet their clients' expectations or their business needs. That's when Vault found The iPad Receptionist, a sleek, simple visitor management system. Using The iPad Receptionist, the Thompsons now have accurate records of who's in their building at all times. This cuts what used to be a multi-day billing process down to just a few minutes.
Co-owner Angie Thompson, commented: "Our business lives and breathes on The iPad Receptionist. The iPad Receptionist improved our rent collection process drastically. What once took us an entire week every month now only takes us 5 to 10 minutes. It also elevates our brand image. Our clients like attractive amenities and high-end technology, and they expect the best. The iPad Receptionist gave us a powerful tool that impresses visitors from the moment they walk in the door."
Jason Thompson added: "This technology increases our efficiency. There's no question about The iPad Receptionist's ROI. We are committed to running our business efficiently and intelligently. The iPad Receptionist helps us do just that."
Andy Alsop, president and CEO of The iPad Receptionist said, "We're excited to see The iPad Receptionist breaking into the fitness market. Every day, we hear of an innovative use of our visitor management system. Vault Fitness Center's success with The iPad Receptionist is a great example of a company adopting our product in ways we hadn't even imagined, and we're thrilled to play a role in their success."
About Vault Fitness Center
Vault Fitness Center is a unique, high-end fitness and wellness experience. It provides the convenience of 24-hour gym access to its members with the rigor of on-demand physical trainers. Vault Fitness is committed to creating an inspirational environment and welcomes clients of all levels to push their goals beyond what they think is possible. Visit www.vaultfitnesscenter.com and connect with the company on Facebook, Twitter, and Instagram.
Want more details on how The iPad Receptionist helped Vault Fitness grow their business?

Download the case study.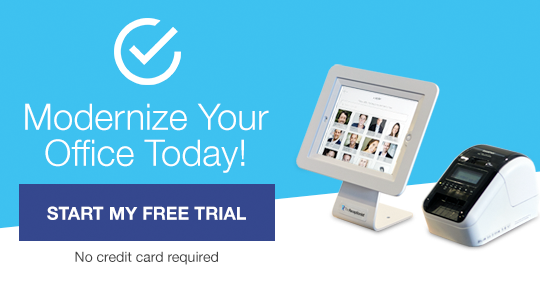 Please follow and like us: