Watch the workshop below!
Protecting Long-Term Care and Skilled Nursing Facilities with Visitor Management
Long-term care and assisted living facilities face a unique set of challenges when it comes to visitor management. A visitor management system can help you tackle those challenges by easing these three major concerns:
---
Staying compliant during COVID-19
Appropriately screen visitors, reduce liability, and stay ahead of audit standards and contact tracing
Eliminating the paper mountain
Declutter and make the switch from mounds of paper to efficient, accurate digital records
Properly utilizing staff time
Better understand staffing needs, including how to easily incorporate temperature taking
Watch an on-demand digital workshop with The Receptionist and Casa de Paz Assisted living all about bringing stability to visitor management at long-term care facilities, like yours, during the COVID-19 pandemic.

---
---
Put visitors, contractors, staff, and residents at ease
The first priority in your long-term care facility is safety: of your residents, your employees, and any guest who walks through your doors.
A visitor management platform is crucial to upholding that safety. How, you might ask?
Protect your facility from liability and comply with health regulations with an accurate and secure visitor log.

Customize check-in based on your needs with an intuitive and high-tech experience without burdening your I.T. staff resources.

Contactless check-in options allow you to ask screening questions and collect visitor and employee information while reducing the risk of infectious disease transmission.
Let your staff take on the work that requires a human touch, while The Receptionist for iPad handles the repetitive tasks like visitor check-in and check-out and logging. Our visitor management system helps to relieve employee and guest anxiety, and shows that safety is top of mind at your facility.
---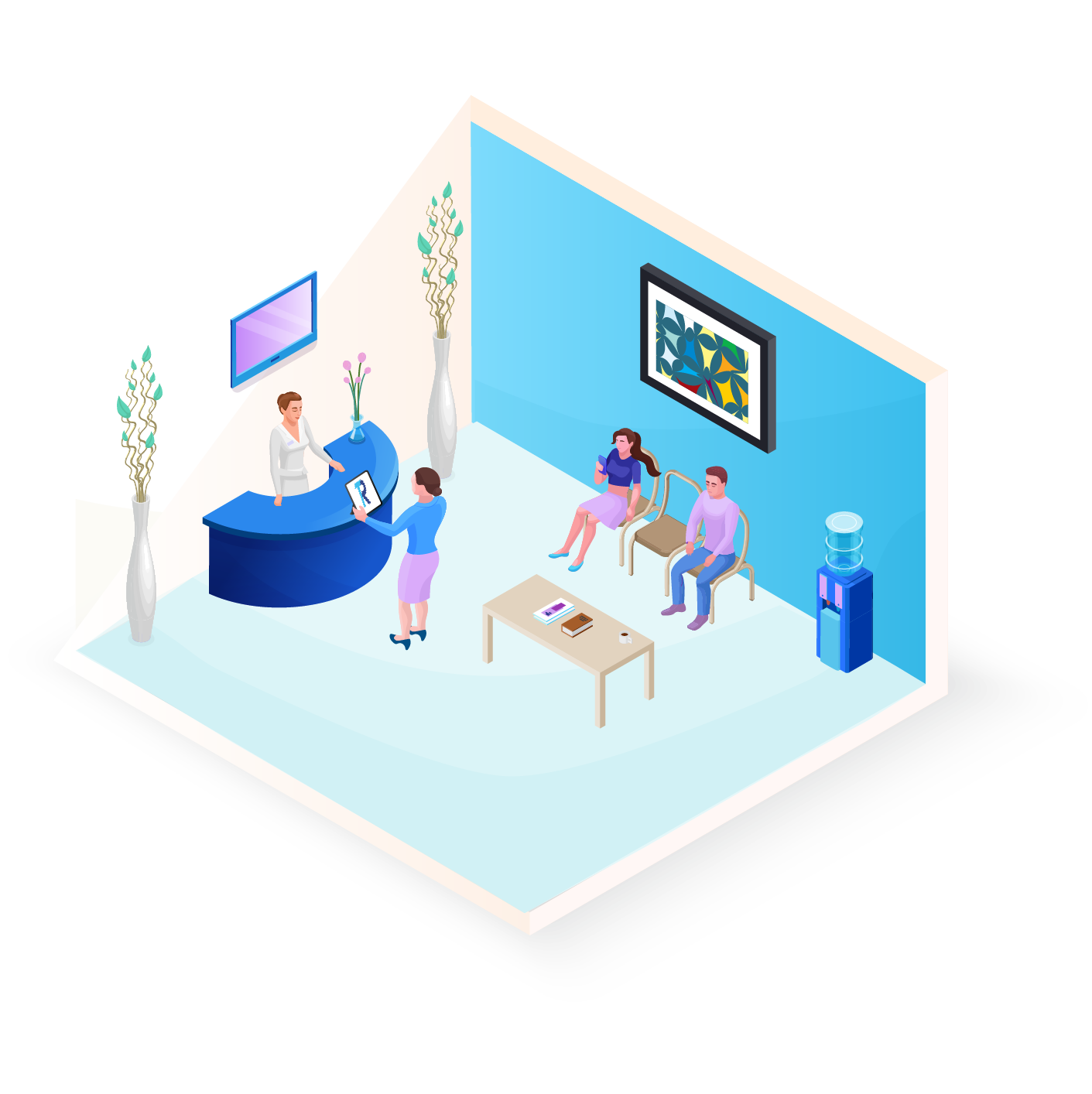 The Complete Guide to Visitor Management for Long Term Care Facilities
Download the Guide
---
---
What people are saying…
"[The Receptionist] makes us so safe, it's incredible….You guys could be in every assisted living home in America, as far as I'm concerned."

Adam Stanley, Administrator and Owner/Operator, Casa de Paz Senior Assisted Living
"[The Receptionist] has really helped [the staff] lower their stress, because before, they had banker boxes just filing away all these sheets of paper…where now, they can actually do things like help residents."

Kyle Robertson, Purchasing, Accounts Payable & IT Support, Stow-Glen Retirement Facility
Start a 14-day free trial and bring stability to your long-term care facility