Calm the chaos in your lobby with just one app
Start a 14-day free trial and experience stress free lobby check-in for yourself
Say goodbye to lobby anxiety
---
We've all experienced lobby anxiety. Maybe you've experienced it checking in for an important meeting, only to find an empty front desk in the lobby. Or maybe you're the one in charge of the front desk, trying to juggle visitors and phone calls along with all of your other tasks.
We built The Receptionist for iPad to fight that anxiety. Our visitor management solution puts your company's best foot forward by providing a sleek digital lobby check-in experience to everyone that enters your workspace. Here's what check-in at your lobby will look like after installing The Receptionist for iPad:

Simplified visitor check-in
Check visitors in quickly, intuitively, and easily using The Receptionist for iPad app.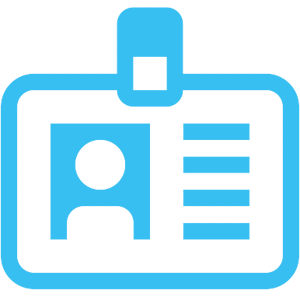 Gather guest information
Collect needed information from guests using our customizable, button-based workflows.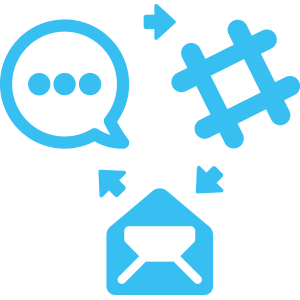 Send notifications to hosts
Notify each visitor's host that their guest has arrived with email, SMS, or Slack messages.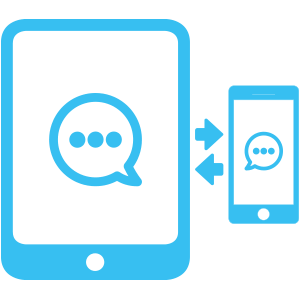 Promote human interaction
Chat with guests via our two-way communication to give them directions or tell them to sit tight.
Try out The Receptionist for iPad in your own lobby - no credit card required!
---
Thousands of companies choose our visitor management system to better connect with their guests:

---
The Receptionist for iPad Key Features
---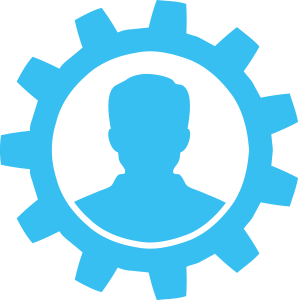 Automated visitor check-in
Unshackle your administrative staff from the front desk so they can engage in more valuable activities.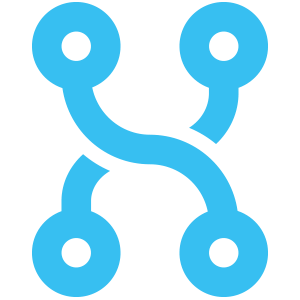 Customized visitor experience
Create a unique check-in process for different types of visitors. Learn More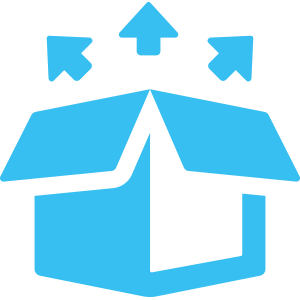 Delivery management
Instantly connect delivery drivers with recipients or provide drivers with further instructions.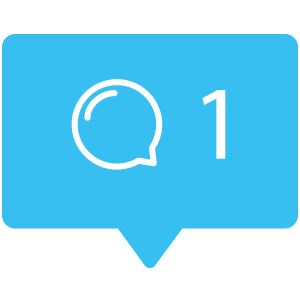 Notifications via email, SMS, and Slack
Automatically notify employees when their visitors arrive via email, SMS and Slack.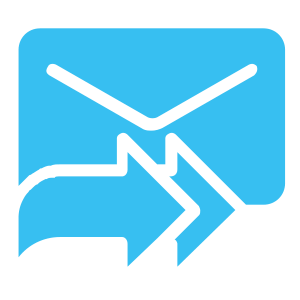 Message forwarding and backup notifications
Forward visitor notifications to a colleague when you're away, or set up backup notifications so your visitors are never kept waiting.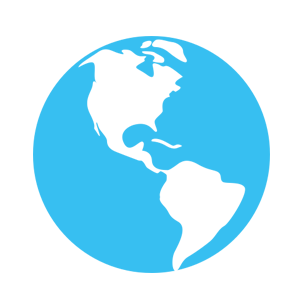 Multilingual check-in options
Give your guests the option to display the app in the language of their choice. Our unique language tool is customizable, so we can work with you to display the app in whatever language you choose. Learn More

Seamlessly integrate with all of your tools
Pass information between The Receptionist and your other business applications and use key actions to trigger events in other platforms using our Zapier integration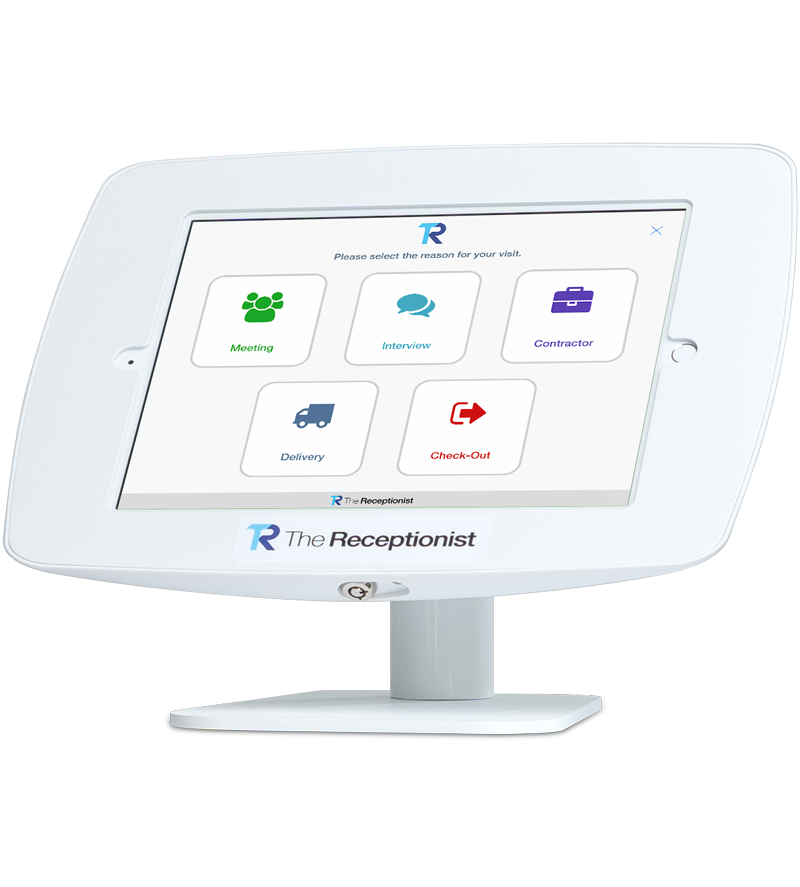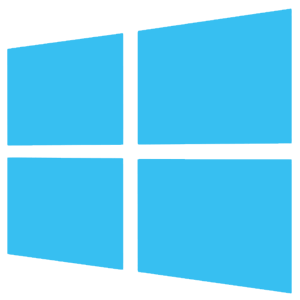 Active Directory
Add employee contacts to The Receptionist for iPad from your Active Directory to keep your staff contacts current.

Pre-registration and returning visitor recognition
Pre-register expected guests for an expedited check-in process. The Receptionist for iPad will also save visitor details so frequent visitors don't have to start from scratch every time.
Improve your building security and compliance
Know who's in your building at all times and ensure your visitor information is secure.
---
Secure cloud-based visitor log
Protect your visitor information from prying eyes with a secure digital visitor log. Evacuation list
Make sure everyone gets out safely in an emergency. The Evacuation List allows you to see all currently checked-in visitors, and then check their names off of the list after you confirm their safety. Custom badge printing
Print customized visitor badges with name, photo, and employee host so you can easily identify who's in your building and why. Learn More NDAs and legal agreements
Collect signatures on NDAs and other legal agreements and automatically save those agreements to the Visit Log and/or to Google Drive and Dropbox. You can also show visitors a safety or security video. ITAR, C-TPAT, FSMA, and PCI compliance
Comply with industry regulations that require visitor tracking, visitor badges, and/or citizenship verification.
---
---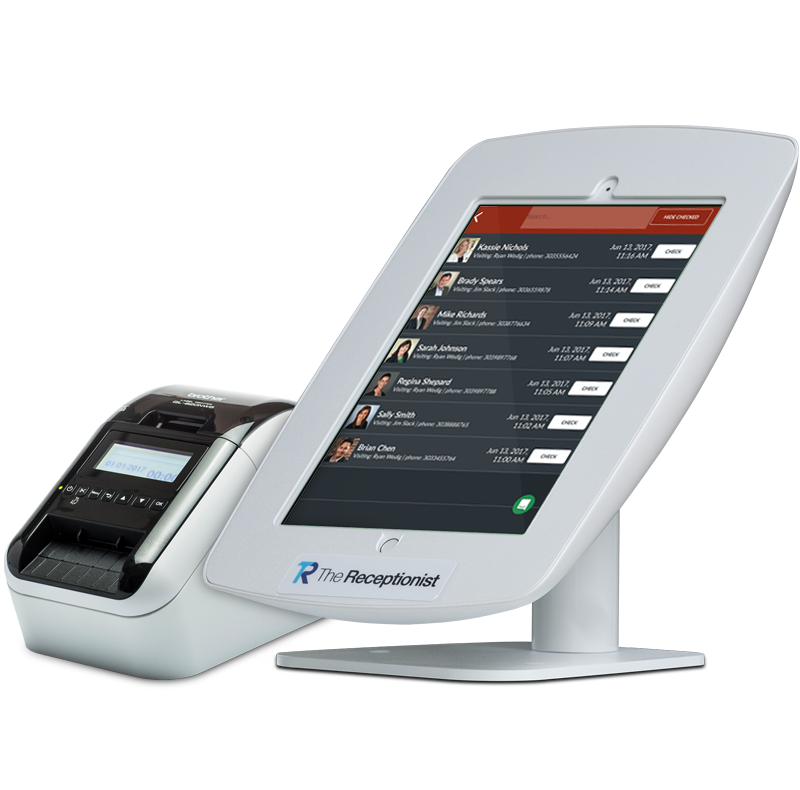 Visitor facial recognition
Our software detects whether or not a visitor's face is in clear view of the frame so you can be sure you're capturing an accurate photo for security and / or badge purposes
Impress your visitors
Make a great impression on your visitors from the moment they walk in the door.
---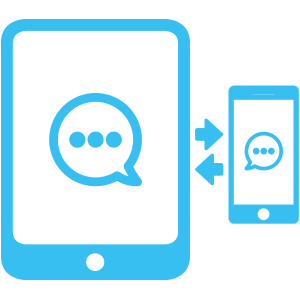 Two-way communication
Send a message back to the iPad from your computer or smartphone, so visitors are never left wondering what to do next. You can use preset responses or create custom ones. Learn More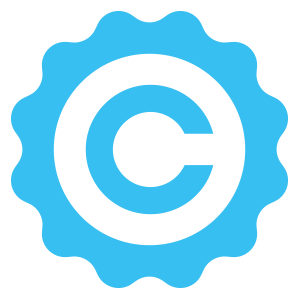 In-app branding
Add your logo and own unique images, customize your message and welcome text, and brand your buttons so your visitors instantly connect with your brand. You can also include your logo on your visitor badges.
---
Looking for even more information about our product?
Download our Overview PDF that includes case studies of how customers use our digital check-in to calm the chaos of the front office.
Receptionist in a Box
Get up and running in minutes with a Receptionist in a Box, a complete solution that comes with all of the hardware and software you need to start welcoming visitors into your lobby.
---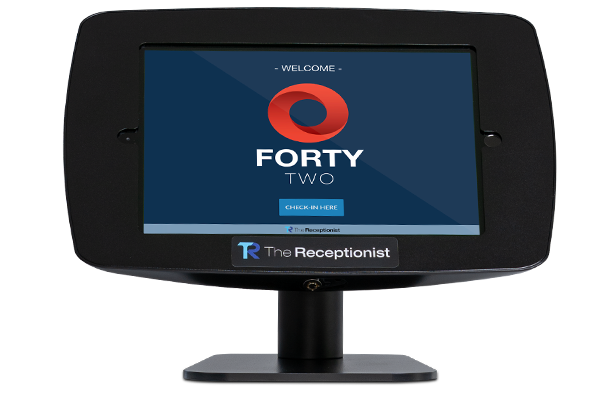 Includes a kiosk with an iPad already installed in the hardware.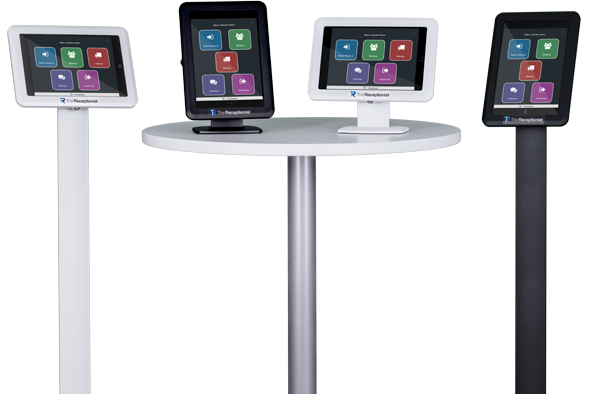 Desk and floor stands available.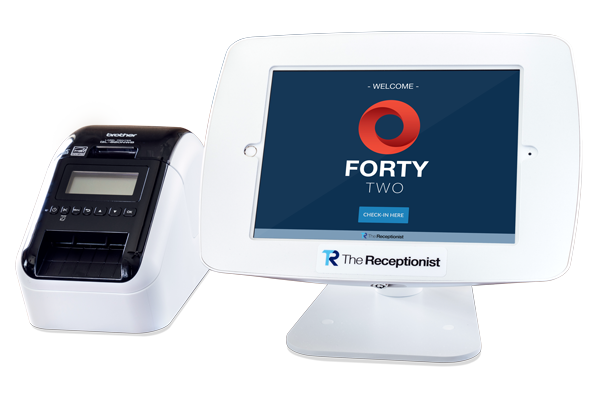 Get $100 off + 1 month free on select packages.