Free Guide
Level Up Your Private Practice
Looking to stand out from the crowd, attract new patients and grow your private practice? This guide will help take you through the steps necessary to cultivate the practice of your dreams — get your free copy now!
Get Your Free Copy
Any questions? Get in touch with us or use our live chat with the bubble on the bottom right!
Brought to you in partnership with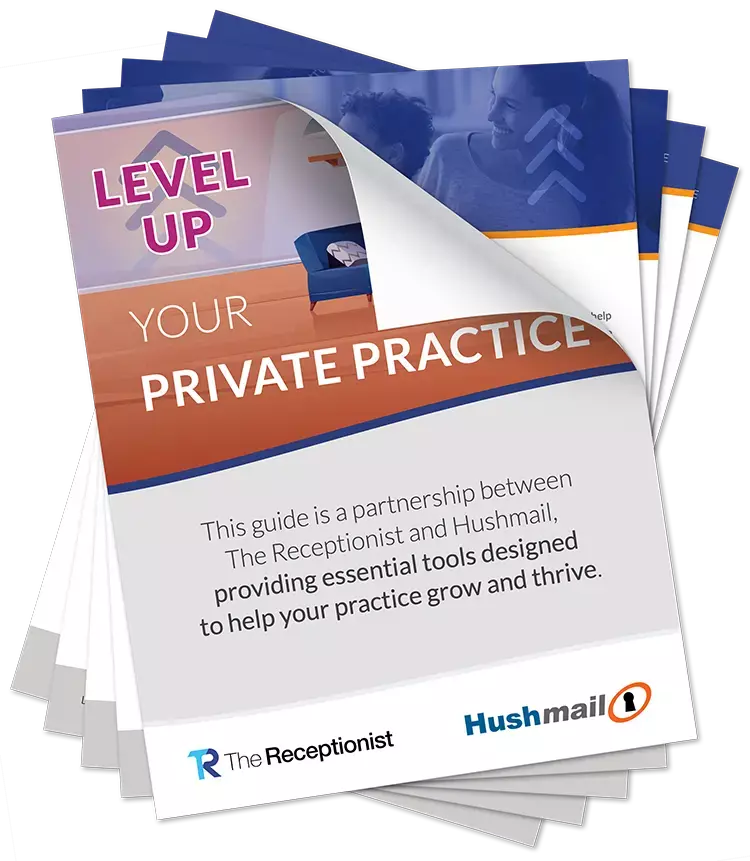 In this guide, we'll walk you through:
Mastering fundamentals like billing, EHR, and more to help your practice get a solid foothold in the market.
Investing your time and money in the right systems that improve the patient experience and support your practice's growth.
Promoting your practice like a seasoned marketing pro with social media, content creation, and industry networking.
---
---
These behavioral health practices trust our visitor management system to reduce front desk anxiety

See how The Receptionist helps ease stress at your practice's front desk
---
Take a tour of our visitor management software tailored to the behavioral health industry and see how features like secure check-in and visitor notifications help everyone at your practice breathe easier (and stop running to the lobby!)
Take a Tour
---