The office entry way is one of the most important parts of a visitor's experience.  It's the first impression your company will make on a visitor and if it's a bad one, it can be damaging.
By using modern technology (like The iPad Receptionist™) to create a more interactive and engaging way to connect with your visitors, your entry space will quickly become an experience that will set the tone for the remainder of the visit!
HubSpot has taken this idea to the next level by creating a Facewall experience that allows both visitors and employees to put names and faces to the people behind your company.
To maintain its small-company feel and startup culture, HubSpot decided to put a digital wall of faces in its lobby and on the web. The display in the lobby rotates through faces of different HubSpotters, and the online version lets you search for people you work with. There's even a Facewall Game which you can play to challenge yourself to see how well you know the people you work with.
Learn how to create your own Facewall -> http://github.hubspot.com/facewall/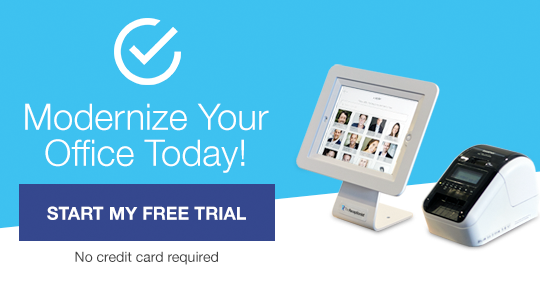 Please follow and like us: