---
Bringing stability to your evolving office
Start a 14-day free trial and we'll help you navigate your journey
---
SEE HOW IT WORKS
The FABRIC Show
Podcasts, fun videos, and behind-the-scenes glimpses into life at The Receptionist
---
Thousands of companies choose our visitor management system to better connect with their guests:

---
What our customers say. . .
"Great product! Received compliments of the ease and functionality from our guests."

- Julie, PolyOne

"The fact that you can tailor it to our business is awesome. The customer service is AWESOME!"

- Meghan, Gordon Food Services

"This product makes checking in visitors to our location easier then ever before."

- Tonya, PaperWorks Industries

"The most astounding and remarkable feature of The Receptionist is the customer service and support."

- Ian, Autoneum

"Continuously Impressive and reliable"

- Struan, Argonaut Manufacturing Services

"One of the best iPad Receptionist Programs out there!"

- Stephanie, Marketing Coordinator DATIS

"This is an Office Game Changer!"

- Molly, Be Music

"Simple, Effective and Great Price .. what more could we want?"

- Kathy, Cirrus Logic

"Great Addition to Our Office"

- Kaitlyn, Another Option
---
iPad-based visitor management that removes outdated routines and makes a great first impression
---
Customized Experience
Unique workflows, check-in questions, and badge requirements for each visitor type.

---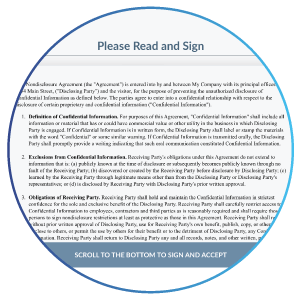 Heightened Security
NDAs and legal agreements are signed and saved to the cloud at check-in.

---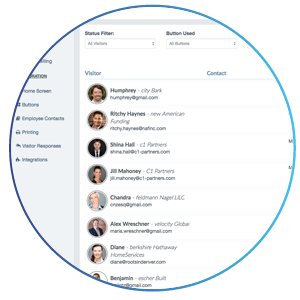 Cloud-Based Archives
Store paperless visitor logs for on-demand reference, and produce evacuation lists during emergencies.

---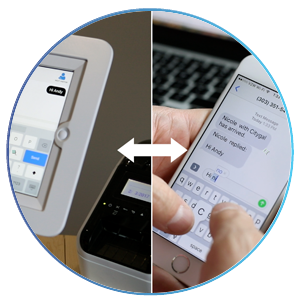 Two-Way Communication
Instantly connect visitors with their host through email, text message, or Slack.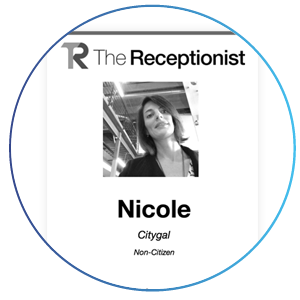 Design Custom Badges
Print each visitor's badge with unique ID information like photo, name, and host.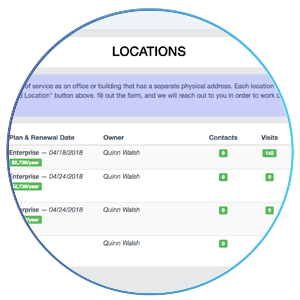 Location Management
Centrally manage your company's visitor management systems across multiple locations.
Looking for a turn-key visitor management solution?
---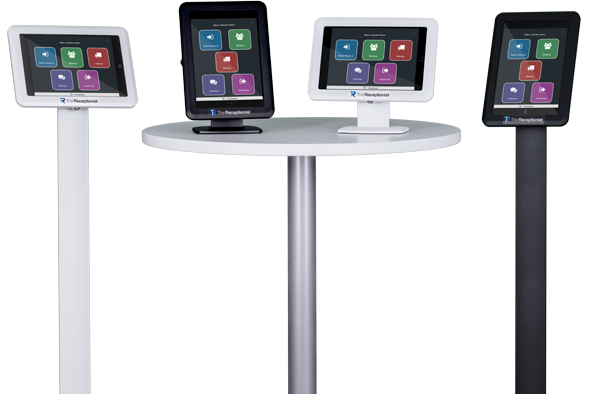 Receptionist in a Box
---
The Receptionist in a Box comes with a sleek, fully-assembled kiosk (iPad included) so all you have to do is take it out of the box and turn it on.
---
Learn about Receptionist in a Box
---
Yes! Start My 14-Day Free Trial Now!
---