---
The Receptionist for Coworking Spaces
As a co-working space, it can be hard to keep track of employees and which organization they belong to and tracking one of those employees down can be a hassle. Why not implement The Receptionist? It's modern, hip, and an effective way to great visitors and locate staff using only an iPad.
---
---
---
---
"We have offices in San Francisco, New York and Beverly Hills, and it's important that we greet and engage with every visitor that comes through our doors. The Receptionist app has allowed us to maintain a helpful presence at our entrance, no matter what time of day. With the easy interface and interactive messaging, the Receptionist app has helped us to keep track of and communicate with our visitors better than ever."
---
---
Visitor Log. Detailed Visitor Info in the Cloud.

No more messy papers and illegible handwriting. View your visitor traffic online and see who arrived, when they left and who they were there to see. Using the photo capture option, you can store and view their picture!
---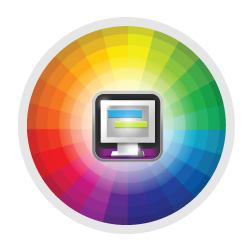 Customized Look and Feel
From uploading your logo to customizing the layout and colors of your buttons, icons, and check-in slider, Receptionist was built to enhance your office image and compliment your brand's design.
---
Photo Capture
Utilizing the iPad's front-facing camera, you have the option to enable a photo capture option, which will automatically take a photo of your visitor when they check-in. Once captured, the image will be added to your visitor log along with other check-in details.
---
Signature Capture
You also have the option to enable a signature to be captured when a visitor checks in. All signatures are securely stored in your web-based visitor log, which you can reference at any time.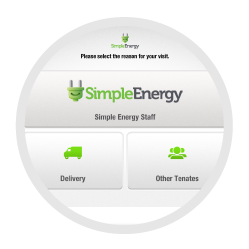 Build Your Own Buttons
We realize that not every brand has the same needs as the next, which is why we allow you to customize your visitor flow with custom buttons. Build and control the function of your button with contacts, copy, logos, colors, and layout. The sky is the limit.
---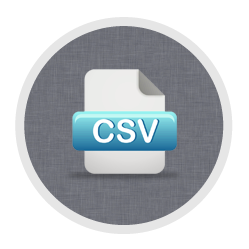 Contact Import
No need to manually type in all of your contacts. With a simple .CSV import, you'll be up and running in no time!
---
ITAR Compliant
Our ITAR Compliant setting that requires all guests to identify whether they are a US Citizen or not. Each visitor notification is then appended with (Citizen) or (Non-citizen) in both the email and text message, as well as being stored in the Visitor Log.
---

---
"We've been able to redesign the entry to our office to be receptionist-less. In our attempt to be more monastic, the app lets us have a regular flow of visitors through our office who get immediately connected with the right person without interrupting others."
---
---
As Simple or Complex as Needed.
---
---