The task of managing office visitors can seem deceptively simple, especially if you work for a smaller organization and don't have a lot of safety and security regulations to worry about.
It goes a little something like this: Visitors walk in, then someone on staff greets them and shows them where to go. Simple, right?
However, professional companies and organizations don't leave first impressions to chance. Good visitor management requires many steps, encompassing elements of branding, security, logistics, and technology. We explain more about all the steps that go into creating a visitor check-in procedure in this blog post: How to Build Your Company's Own Visitor Management System.
However, to make it a little easier for your staff to tackle the complexities of visitor management, we've broken the tasks down into a manageable daily checklist, categorized by when they need your attention.
Getting Ready for The Day
The following tasks should be done each afternoon in preparation for the office's visitor management needs for the following day.
Make Sure All Check-In Materials Are Ready
Regardless of who is expected to visit, the reception desk staff will need to have their check-in tools ready each morning.
For example, if a tablet-based software is used at check-in, they'll need to make sure the tablets are charged. If a paper log is still used, they'll need a fresh sign-in sheet and plenty of pens. If printed visitor ID badges are part of the check-in process, staff will need to make sure the badge printer is ready to go with ink and label paper.
There should also be a plan for the front desk to be staffed at all times. (Related: 6 Ways the Reception Area Can Get Awkward (And How to Avoid Them)
Make Sure Meeting-Specific Supplies Are Available
Next, the staff should take a look at the visitor schedule for the next several days. They should note who is visiting and why, as well as any equipment that will be needed. Ask the host if necessary. For example, will special A/V equipment be necessary for that group conference call? Has catering been arranged for the lunchtime roundtable discussion, and if so, has the delivery been scheduled?
Make Sure Common Areas Are Clean and Presentable
It's even more important that your office be clean and clutter free when visitors are coming through your office. Check potential problem areas and tidy up, if necessary. It may even be worth sending a group email to remind employees of the importance of cleaning up after themselves whenever guests are expected.
Make Sure Refreshments are Stocked
There may already be an office procedure in place for keeping breakroom supplies stocked, but the morning an important visitor arrives is not the morning you want to realize that you're all out of coffee. A basic check on supplies before visitors arrive will mean that you can make your guests as comfortable as possible.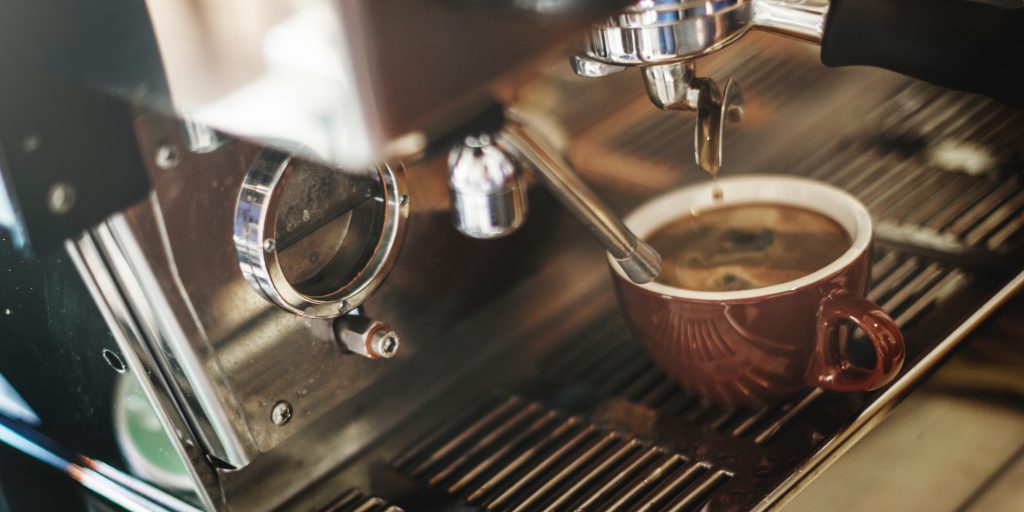 Getting Ready for Future Visits
The following visitor management tasks can be done at any point during the day, but your staff may want to batch them together with other tasks to make sure they all get finished consistently.
Notify Employees of Upcoming Visits
The first and most basic step in any visitor management process is to make sure that visits are scheduled in advance and expected by everyone on staff.
The front desk staff needs an idea of who is coming in so that they can be prepared to greet and check them in appropriately. There are also benefits to making the entire office staff aware of who will be visiting.
It can boost security, because employees will be more likely to notice when visitors have just wandered in without being properly checked in.
It can also improve productivity, because employees will be able to plan around potential interruptions. If employees know who will be in the office, they won't be startled when they see a stranger at their water cooler or in the conference room. They may even be more likely to warmly introduce themselves or jump in to offer assistance, if necessary.
Find a visitor notification procedure that works for your staff. You can add visits to a shared calendar for the whole office, post reminders in a shared chat application, or schedule the visit in your visitor management software.
Pre-Register Upcoming Visitors
Most companies and organizations require all office visitors to sign in and out for safety, security, and compliance reasons. Some check-in apps allow hosts to enter their visitors' personal and visit-related information before they arrive so that when they do, they can simply approve the information instead of typing it in themselves. This is a small step, but one that shows visitors that you value their time.
Send Welcome Information
Certain types of visits, such as job interviews for out-of-town candidates, may require sending the visitor information. Make sure to send driving directions, relevant area maps, instructions for parking, directions for building access, and visit itineraries, well in advance of each visit.
Keeping the Big Picture in Mind
Although the following tasks don't necessarily require attention each and every day, it doesn't hurt to check in on them frequently.
Check for Safety, Security, and Compliance Updates
Visitor check-in procedures may need to change in light of
Changing safety needs, such as new equipment or new regulations
Emerging industry-specific security threats
Other industry-specific laws, including those that relate to customer privacy
Keeping on top of these changes means staying in touch with regulators, your lawyer, and industry news.
Review Staff Procedures for Hosting Visitors
Whenever there's a new hire or any personnel changes, it will affect visitor management. New employees must be familiar with the visitor policy and trained on how to schedule and pre-register visits. If your office uses a visitor check-in app, employees must also set up and test the notifications (such as by text, email, or chat message) that they will get when their visitors arrive.
When an employee leaves the company, it may affect visitor management, too. In particular, if they have been designated as the employee that gets notified of certain visits, a replacement must be found so that visitors aren't left waiting in the lobby.
Review the Check-In Procedure and Data
You may occasionally have to make changes to how visits and visitors are categorized and checked into the office so that you can get the best data and keep the check-in process as streamlined as possible.
Data Storage
There should be a procedure in place for how to handle visitor data for the long-term. Most companies choose to periodically delete the personal details from their visitor logs to protect visitor privacy. In some cases, this may even be required by law. (To learn more about how the GDPR affect visitor management, click here to read our full blog post on the subject.)
Review the Office Aesthetic
The reception area is the place where first impressions are made. Many offices choose to incorporate a touch of seasonal decor, for example, or keep an eye on details like the seating and amenities so that the lobby makes a great impression. Although it doesn't have to happen daily, taking a look around the lobby as if you're a visitor can go a long way toward making improvements.
Every now and then, take a thorough look at your office lobby through the eyes of a potential visitor.
Click To Tweet
To make all of these visitor management tasks even more manageable, you can try a visitor check-in app like The Receptionist. Our tablet-based, web-connected software makes it easy to schedule visits, create customized check-in procedures, and send automated alerts to hosts when their visitors arrive. To learn more about these features and more, request a personalized demo today.