Clear visitor policy is vital to the security of your employees, clients, and workplace assets. It keeps your workers safe, your equipment secure, and your confidential information, well, confidential. Of course, the nature of your visitor policy will depend on the type and size of your office. Guest procedures at a small law firm are likely to be far different from those at a large manufacturer. But regardless of what business you're in, there are certain issues you need to address. If you don't have a visitor policy, now's the time to create one. And if you do have a visitor policy, it's always a good idea to revisit and update it periodically. Here are some tips to help you do just that.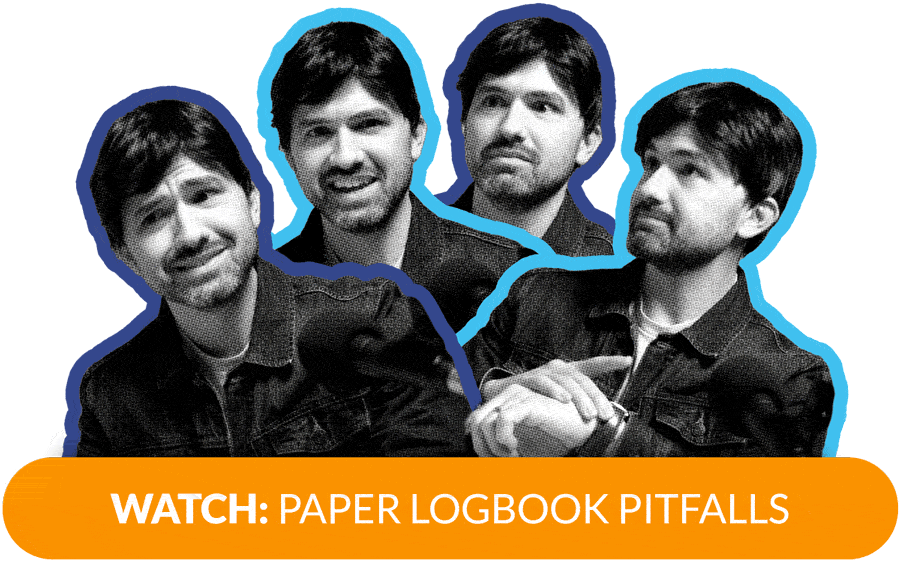 Every great visitor policy contains:
Clear authorization procedures: The first step: clarify who has the authority to approve office visitors. In some cases, anyone on staff may have the ability to authorize and admit guests. In others, the responsibility may fall on managers or receptionists. The most important thing is to solidify who will hold that ultimate authority. 
Office access restrictions: Your visitor policy should include information about which areas of the office are open to which types of guests. For instance, conference rooms might be open to all visitors, while back offices might not. Some areas—like sterilized manufacturing facilities or rooms storing confidential information—may be off-limits to all non-employees. In general, some level of restricted access beyond the lobby is a common workplace practice.
A visitor record: Know who's in your office at all times. A sign-in procedure—often accompanied by proof of identification—helps keep track of guests. It's also crucial for knowing who's in your office in case of an emergency. In this case, a digital visitor log is particularly advantageous. It eliminates confidentiality risks and allows easy-to-access records for future reference.
Identification for guests while in the office: Many companies choose to clearly identify workplace visitors while they're on the premises, often via printed ID badges. This approach is a cost-effective and relatively simple way to promote the easy recognition of guests. With a digital visitor management system, badges can be seamlessly integrated into the check-in process.
A visitor policy is just the first step to your office-wide visitor management strategy. Download our Complete Guide to Visitor Management and discover how you can build a system that improves how you welcome visitors to your office and helps your company make a radical first impression.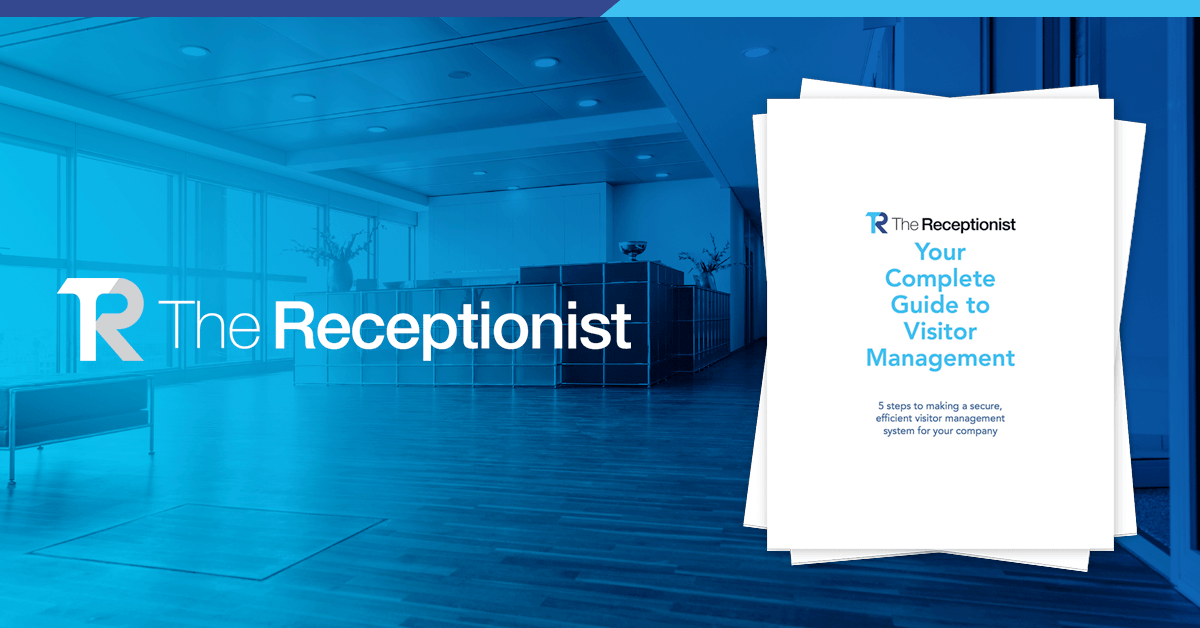 Guidelines for escorting visitors: It's typically a good idea to make sure your guests aren't wandering around on their own, for both security and visitor-safety reasons. You might go a step further and set out specific responsibilities for employees escorting a guest. For instance, an escort may be responsible for safely evacuating the guest in case of emergency, as well as making sure the guest complies with company policies.
Differentiation by visitor type: As noted in this Workplace Visitors Sample Policy, different kinds of visitors may require different treatment. In terms of non-employees, do you want to treat friends and family differently from other guests? How about vendors, contractors, or interviewees? You might need to consider different kinds of employees as well, such as temporary workers, former staffers, and employees who are visiting during non-working hours.
Visitor policies for recording, wi-fi, and non-disclosure: Protecting intellectual property and other confidential information is a big concern for many businesses. As such, they may have particular restrictions for guests. Your visitor policy should specify details such as appropriate guest use of your wi-fi network and technology, as well as any restrictions on photography and/or recording equipment. If certain guests must sign non-disclosure agreements, that's another good detail to codify. This Sample Visitor Access Policy includes all three of those points.
Staff education: Once you've drafted a solid visitor policy, make sure your employees are familiar with it. You don't want to risk a security breach because someone unwittingly props open a side door or invites someone into a secure area without authorization. Training and education will ensure that all of your staff members know the right procedures, thereby minimizing security risks and helping visitor interactions run smoothly.
An enforcement plan: What should employees do if they see an unescorted visitor in a restricted area? How about if they see a fellow employee violating the visitor policy? Having a clear set of guidelines in place can help eliminate confusion and keep your office safe. Your visitor policy may also include an outline of consequences for violation.
Visitor Policy Template
Purpose and Objective
This is where you state the purpose of your company's visitor policy.
Scope
Who does your policy apply to? This should apply to all employees wherein a "visitor" applies to contractors, clients, vendors, general visitors, or any other individual who might need access to the office.
Policy Elements
Policy elements include the rules and procedures your visitors need to follow when in your office. This section can be further broken down into different protocol pertaining to various types of visitors.
The best visitor policies create a welcoming experience for your guests
Yes, security is the main goal of a visitor policy. But don't forget that you also want visitors to feel welcome when they step into your reception area. While it may not be part of your official visitor policy, all guests should be assisted promptly and efficiently. They should have an immediate opportunity to check-in, and should be connected quickly with the appropriate staff member. An automated visitor management system like The Receptionist for iPad streamlines your visitor check-in process, automates badge printing, and keeps a secure digital log of everyone who has been and is currently in your office, helping to make your guests' visits both safe and enjoyable. Sign up for your free 14-day trial of the app today. Learn more about how visitor management can help you bring stability to your workplace and foster more authentic interactions with your guests by downloading our Complete Guide to Visitor Management using the form below: