When you decide to undertake something as crazy as founding a business or leading one through a period of growth, you'll experience a lot of memorable moments.
There are moments of frustration and doubt, of course, but if you're lucky, you'll also have plenty of moments of breakthrough and clarity. These "aha" moments can define the company's mission and its identity.
We had one of those moments early on at The Receptionist, and it continues to define who we are and how we operate today. This moment solidified a key part of our brand and led us to now, as we officially obtain the registered trademark for the term "Radical Support®."
We've been using the term Radical Support® internally for years now, but there's a reason we decided to formally take ownership of the term as part of our brand.
As we commemorate the official registration of Radical Support®, we thought we'd share its origin and meaning with our clients and followers. Here's how it came about and why we think it's so special.
How the Term "Radical Support®" Was Born
The growth of The Receptionist has been remarkable from the start. We had entered the market at a great time, just as businesses were beginning to look for tech-forward, polished ways to check in visitors.
We had also been fortunate to assemble a fantastic team out of our Denver headquarters, and in just 15 months, our client base had grown four times the size of the original company that our president and CEO, Andy Alsop, had purchased as a carve-out from another company.
Although the market landscape was favorable and we had some amazing people on board, we also had something else to thank for our growth: Our customer-first attitude and values.
From Day 1, Andy and our Co-Founder and Director of Customer Experience Jessica Marshall prioritized extraordinary customer experience as a central company value.
So, when Jessica asked Andy how he felt about branding our customer service with the term "Radical Support®," he knew right away that it was a game-changer.
"I loved it the minute Jessica said those two words," he says. "With just two words, we could communicate how important great customer service is to our customers and new members of The Receptionist team."
What Radical Support® Means
In short, Radical Support® means getting personal. It means making direct, one-on-one connections between our clients and our employees that foster meaningful relationships over time.
As we wrote in our post The Best Customer Service is All About Real Relationships, this means making sure that customer support is handled in-house (not outsourced), and that each client account knows exactly who to reach out to personally when they need help. It means being ourselves, and having fun during customer-service interactions; choosing to connect as peers.
It also means making sure that each and every employee throughout the company must have the skills and empathy required to help and interact with customers personally.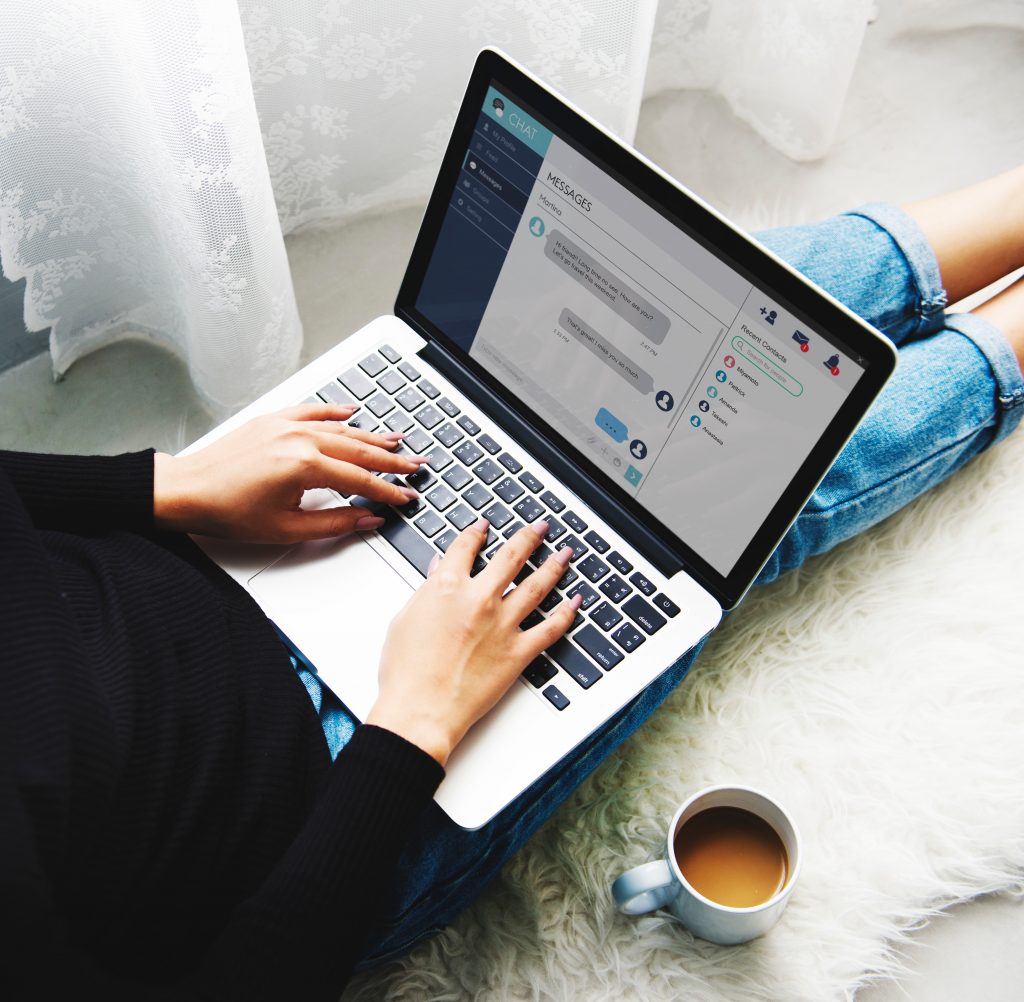 Although we do have a dedicated support team at The Receptionist, we recognize the powerful benefits of requiring all employees (including programmers and managers) to be at the ready to directly talk to customers. It gives them a better idea of what issues customers are dealing with and how they are using the software. It helps them identify with customers, which helps them build and deliver a better product.
And in case you were wondering, this principle of all-hands customer support goes all the way up to the top. As we wrote in our post Here's What Happens When Your CEO Takes Customer Calls, even Andy himself continues to take the time to personally connect with clients through support.
We believe its imperative for company leaders to get personally involved in customer support, because they have such an integral role to play in establishing the cultural values of the workplace. By setting a personal example of how the rest of the employees should also behave, they're making expectations clear for everyone else.
In practice, we use several tactics and benchmarks to make sure that our support continues to go above and beyond.
We aim for:
Super quick response times – We average under two minutes for initial response times to customer requests, thanks in big part to the fact that we offer a chat window on every page of the website and app. It also helps that we expect everyone on staff to pitch in on support calls when things get especially busy, as we mentioned. These days, people are used to instantaneous communication. Making the extra effort to be there for our clients when they need us sets us apart from competitors.
Regular follow ups – Some issues, such as complicated problems or feature requests, cannot be solved right away. That's why we have a program in place to make sure all feature requests are tracked and followed up on. (Learn more about how we handle features requests in our full post on topic.) We also expect staff to personally check back in on outstanding requests regularly.
Consistent improvement – It's not enough to simply feel that things are going well in the support department. An empty support ticket queue doesn't mean that your job is finished. Radical support means setting proactive goals and benchmarks for improvement, and using data (including customer feedback) to get insight into trends and patterns that help you set and meet those goals. Part of what makes any support radical is anticipating customers' needs before they become problems.
Why We Chose to Trademark Radical Support®
We've used the term Radical Support® ever since it was first suggested by Jessica, but we've recently taken the extra step of registering the term with a trademark.
The United States Patent and Trademark Office sums up what trademarks are:
"A trademark is a brand name. A trademark or service mark includes any word, name, symbol, device, or any combination, used or intended to be used to identify and distinguish the goods/services of one seller or provider from those of others, and to indicate the source of the goods/services."
Radical Support® is central to our business identity, and we believe it's a big part of what distinguishes us from our competitors. We credit Radical Support® in part for our rapid growth and for the glowing reviews that our visitor management software receives online, many of which mention and thank our staffers by their first names.
At The Receptionist, we want our employees to feel like they're contributing to something bigger when they come into work. When we provide the best possible support, we're making a difference in the lives of our clients and their companies. We're helping others have better days, removing headaches, and enabling other businesses to grow and achieve their own missions.
By registering Radical Support®, we're officially declaring to the world that this is indeed a crucial aspect of our business, and that it's a key part of our unique identity. It shows potential clients that we're serious about serving them, and it attracts the right kind of job candidates: the ones who understand that empathy and respectful communication are important business skills.
The best employees understand that empathy and respectful communication are important business skills.
Click To Tweet
Ready to experience Radical Support® for yourself? We'd be happy to welcome you into The Receptionist family. Click here to request a free personalized demo of our visitor management system today.