It can feel a little strange to talk about the importance of fun when the news can feel so grave and depressing each day.
But in many ways, the idea of a "fun" workplace has become even more important than it was in the past. These days, we're constantly faced with scary headlines, social upheaval, illness in our community. We are all adjusting to a "new normal" as we take precautions to accomplish simple tasks we used to take for granted.
That's why connecting with each other and remembering to laugh can be crucial for our mental health. And as an employer, a fun workplace remains an important recruiting tool and productivity-booster.
Of course, pre-COVID, it was a lot easier to enjoy the company of colleagues. As we wrote in our post 4 Ways to Have More Fun in Your Office, a few ways to have fun in pre-COVID times included celebrating office milestones with parties, volunteering outside of the office as a group, and designing a vibrant office space that encouraged socializing.
Now that we rarely meet in the office or in-person, a lot of interactions have moved online. But you can go well beyond standard video meetings to preserve a sense of fun in connection with your workplace.
Here are a few of the ways that we at The Receptionist have had fun while staying fully remote throughout the coronavirus pandemic.
"Getting to Know You" Exercises
Some of our employees had just been hired in their positions with The Receptionist at the beginning of the pandemic, which meant they hadn't had much of a chance to socialize with their colleagues in-person before the team went fully remote.
(As we discussed in our podcast, our stance on working remotely still allows for periodic in-person meetings, which we believe offers the best of both worlds — in-person connection and communication, plus the benefits of a shared office when needed. We work out of a coworking space that we love here in Denver.)
To make up for this lack of face-to-face time, our Culture Club began hosting virtual "getting to know you" exercises. Once, for example, employees each described what their chosen superpower would be. We've also virtually played the game "two truths and a lie," which is a really fun way to learn more about each other.
These can be done via video, but can also happen on Slack or on another chat application that allows employees to participate in their own time.
Interestingly, many employees believe that exercises like this have helped them get to know employees even better than they would have if we were still working in-person.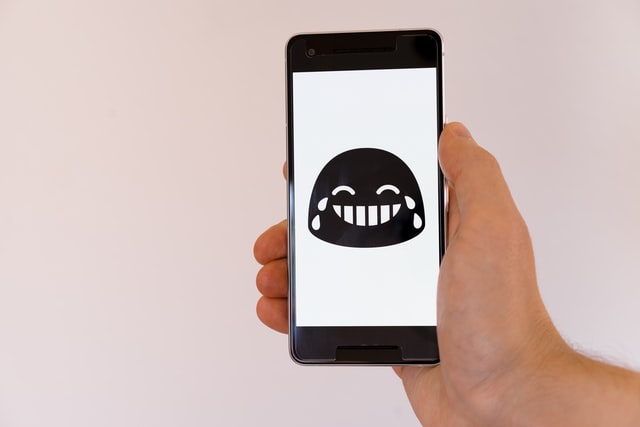 Virtual Games
In addition to the fun, game-like conversations we just mentioned above, we also play slightly more formal games where you can win the game or win prizes. Here are some games we've enjoyed recently.
The "Guess the Baby" Photo Game – Each employee submits a photo of themselves as a baby, then we take turns guessing which employee matches each photo. This was hilarious and also helped us feel like we knew each other just a bit more than before.
Local Bingo – We passed out a bingo sheet that encouraged employees to patronize local businesses. People who got a "bingo" were awarded with gift cards to some of the local businesses on the card, winning things like drinks from a local coffee shop.
Team Trivia – There are plenty of apps and games available to help groups virtually play trivia games remotely. We think this is not only fun, but instills a sense of camaraderie and — again — helps players get to know one another .
App-Based Games – There are many apps and games that encourage groups or pairs of people to play from any location. Our favorite game lately is called Drawful, which is a sort of virtual pictionary game.
Live Virtual Team Events
Getting together online for social events doesn't feel exactly the same as meeting up in-person, but in some ways meeting online can be more convenient: There are no commutes or no space constraints, and potential wardrobe changes (such as those required for workouts) are much easier.
Here are a few of the ways we've met up virtually over the past months.
Coffee Times, Meals, Happy Hours – Because many of our employees used to get together or at least see each other before work, after work, or during lunch breaks, we occasionally host these events virtually. They're totally optional — if you want to show up you can. Sometimes we end up with larger groups, and sometimes just a few people show up to chat.
Craft Night – One of our employees, Kayla, is a crafting enthusiast and hosted a virtual macrame learning session one night for the team. We hope to have more of these events in the future, and in general more of our employees sharing their other passions with us as we continue to work from home.
Virtual Workouts – We have some fitness enthusiasts on our team who have volunteered to occasionally host virtual workouts for the group.
Social Media
Many of us have taken up hobbies during the time of isolation brought on by the coronavirus pandemic, and we have been sharing the results of our new hobbies via social media and internally on Slack.
We are all following each other's pets on Instagram, for one. We're also sharing photos of our cooking, baking, and other hobbies (such as making sourdough and kombucha). These are simple ways we can stay connected and enjoy each other's company from a distance.
The Foundations of Fun
We hope that you have found some of these ideas helpful and try to use a few of them with your own office. However, it's definitely worth keeping in mind that a few online meetups won't create a culture of fun all on their own.
You can't force a sense of fun. If you feel like your employees won't be interested in these events or you get a low turnout when you try to host them, resist the urge to push things. Making the events mandatory will have the opposite effect and just add to your employees' stress.
Making the events mandatory will have the opposite effect and just add to your employees' stress.
Click To Tweet
Although many employees will appreciate an opportunity to re-connect, relieve tension with laughter, and feel a bit of normalcy, others may need support in other ways.
Some of your employees will have loved ones struggling with illness, have immunocompromised family members who need a special level of attention and isolation, or may just be struggling with depression or anxiety in the face of all of the changes brought on by the pandemic.
They may need support in other ways besides fun ways to connect. As an employer, you have an important opportunity to help and improve your relationships with them for the long-term.
It's also worth noting that these kinds of "fun" events spring up more naturally and will be better attended if your company's leaders have already worked to establish "fun" as a central company value.
This means, among other things, hiring people who work well with others and who inject a sense of fun and playfulness into their interactions with customers.
For more on how we established our values at The Receptionist, check out these episodes of our podcast: