First impressions are crucial in so many aspects of life. It's why we get concerned when we think we have lettuce in our teeth.
For many businesses, the check-in experience is the first point of contact with their visitors, and the results can often be underwhelming at best and frustrating at worst.
Traditional paper-based visitor sign-in processes can be time-consuming, error-prone, and cumbersome for both visitors and staff. Not to mention the outdated perception a paper logbook gives off.
In today's world of snap judgments and technological expectations, businesses need a streamlined and simple check-in system that simultaneously enhances the visitor experience and improves security.
Visitor management software is an innovative solution to crush the first impression factor by simplifying the check-in experience while enhancing security and potential compliance adherence. It automates the entire visitor experience by eliminating the need for manual data entry at the front desk. Moreover, it can integrate with other systems, such as marketing software and employee directories, to provide a comprehensive solution for managing visitors.
In this article, we will explore how visitor management systems simplify the check-in experience and benefit businesses of all sizes and industries. Whether you are a small business owner or a large enterprise, this article will provide you with valuable insights on how to streamline your check-in process and improve the visitor experience as we cover:
The problem with traditional check-ins

How visitor management systems simplify check-in

Our customers' impressions

Becoming tech-adaptive to combat tech-aversion
The Problem With Traditional Check-Ins
Having a process for managing your visitors is a necessity of calming the chaos that can erupt when you try to maintain security, safety and compliance using antiquated methods. It's easy for front desk staff (if you have them) to get a little tied up answering calls, greeting and directing visitors, collecting signatures, and coordinating a chaos of calendars. And when that happens, things can naturally fall through the cracks when you're using traditional paper logbooks to track guests. 
The main drawbacks of using a traditional visitor check-in system include:
Manual Data Entry:

Traditional visitor management methods require manual data entry, which can be time-consuming and prone to errors. This can result in inaccuracies and delays in record-keeping, as well as inefficiencies in the check-in process.

Security Risks:

Traditional systems often rely on paper-based logs, which can be easily lost, stolen, or seen by wandering eyes, potentially compromising the security of sensitive information. 

Lack of Automation:

Traditional systems are typically labor-intensive and require staff to manually log and track visitors and track down employees to let them know a guest has arrived. This can result in delays in the check-in process and a lack of real-time information on visitor activity. Lack of real-time information regarding visitor activity can not only be a productivity thief, it can pose a significant risk particularly in the event there is an emergency. 

Limited Visibility:

It's just common sense – you need to know who's in your building. Traditional systems often provide limited visibility into visitor activity, making it difficult to track visitor movements and identify potential security risks. This can be particularly problematic in high-traffic environments.

Inefficient Communication:

Traditional systems may rely on manual communication methods, such as phone calls or walkie-talkies, to alert staff of visitor arrivals or security issues. This can lead to delays in response times and inefficient communication.
Traditional visitor management systems can be inefficient, prone to errors, and pose security risks. As a result, many organizations are turning to more modern, digital visitor management systems that provide increased visibility, accuracy, security, and overall simplicity.
How Visitor Management Systems Simplify Check-In
Visitor management systems simplify the front desk for both staff and visitors. From the administrative side, it ensures accurate and automated record keeping while streamlining the check-in process. For guests, it creates a quick and easy check-in experience that leaves a positive, lasting impression. 
If you're considering a visitor management system to help with guests, below are the main ways it will simplify the check-in process. 
1. Streamlining The Check-In Process
With a visitor management system in place, guests have a quick and easy check-in experience. Gone are the days of waiting at the front desk for staff to return to check you in or feeling confused in the lobby. Visitor management systems create the best guest experience with the following capabilities: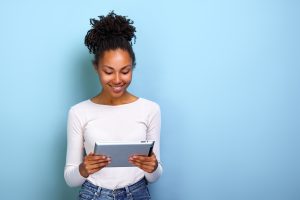 Pre-Registration:

Admins can pre-register their visitors, which can include information such as their name, contact information, and the purpose of their visit. This information can be used to pre-print badges, saving time and reducing the need for manual data entry at check-in.

Self Check-In:

Visitor management systems offer self-check-in kiosks or mobile apps that allow visitors to check themselves in quickly and easily using technology that most people are already familiar and comfortable with. This can reduce wait times at the front desk and improve the visitor experience.

Automated Badge Printing: Visitor management systems can automate the process of badge printing, al
lowing visitors to quickly and easily receive a badge upon check-in. This can eliminate the need for staff to manually print and distribute badges, reducing the risk of errors and improving efficiency.
Real-Time Tracking:

Tracking visitor activity in real-time allows staff to quickly and easily identify and locate visitors, track their movements in and out of the building, and respond to any security issues or emergencies.

Integration With Other Systems:

Visitor management systems can integrate with other systems, such as access control systems, to automate the process of granting visitors access to specific areas of a facility. This can improve security and reduce the need for manual intervention which streamlines the check-in process significantly.
2. Seamlessly Improve Security
Improving security doesn't need to be complicated. In fact, it's easier than you think. Implementing a visitor management system like The Receptionist for iPad is not only quick and easy to get up and running. But it also makes the check-in process beyond simple once it's implemented:
Identity Verification:

Visitor management systems can verify the identity of visitors by taking photos of government-issued IDs, such as driver's licenses or passports. This helps staff ensure that only authorized individuals are allowed entry to a facility. Visitor management software also allows you to pre-register visitors and screen them against watchlists, ensuring that only authorized individuals are allowed on-site. 

Watch Lists:

Some visitor management systems can check visitors against an internal watch list to screen for potential security risks. This can help prevent unauthorized access and reduce the risk of security breaches.

Photo Capture:

Visitor management systems can capture photos of visitors and print them on badges, making it easier to identify visitors and ensure that they are authorized to be on-site.

Real-time Monitoring:

Visitor management systems can provide real-time monitoring of visitor activity, allowing security personnel to quickly identify and respond to potential security threats or suspicious behavior. Additionally, they allow you to track who is on-site at any given time, and in case of an emergency, you can quickly and easily locate visitors and employees.
3. Creating The Best Visitor Experience
Everyone wants their visitors to have the best experience at their business, office, or organization. And the front desk or lobby area creates the first impression. By making the check-in process as simple and streamlined as possible with a visitor management system, guests are more likely to have a positive experience when visiting your business. 
Eliminate Wait Times:

With the ability to pre-register visitors in advance, you can reduce wait times and eliminate the need for visitors to stand in line to check in or wait for front desk staff to return from completing other tasks that ultimately do take them away from their desks. 

Creating A Personalized Experience:

With the support of a visitor management system, front desk staff have more time and opportunity to create a personalized experience with guests as opposed to focusing on administrative and intake tasks. Even further, visitor management systems and their interface can be fully customized so guests are given a personalized digital experience. 

Communication And Transparency:

It's inevitable that daily tasks will take front desk staff away from their desks occasionally. When that's the case, visitors are unfortunately left hanging. With a visitor management system, guests always have a way to communicate their arrival and even communicate with whomever they're there to see as many softwares have two-way communication features. 
4. Automate Record Keeping
It would be hard to find someone who doesn't agree that automating any process just makes operations simpler. Visitor management software keeps track of visitor information, including their name, contact information, the purpose of their visit, and plenty of other information you might need. This information can be used to generate reports and analytics, making it easier to track visitor trends and identify areas for improvement.
Try The Receptionist for iPad free!
Our Customers' Impressions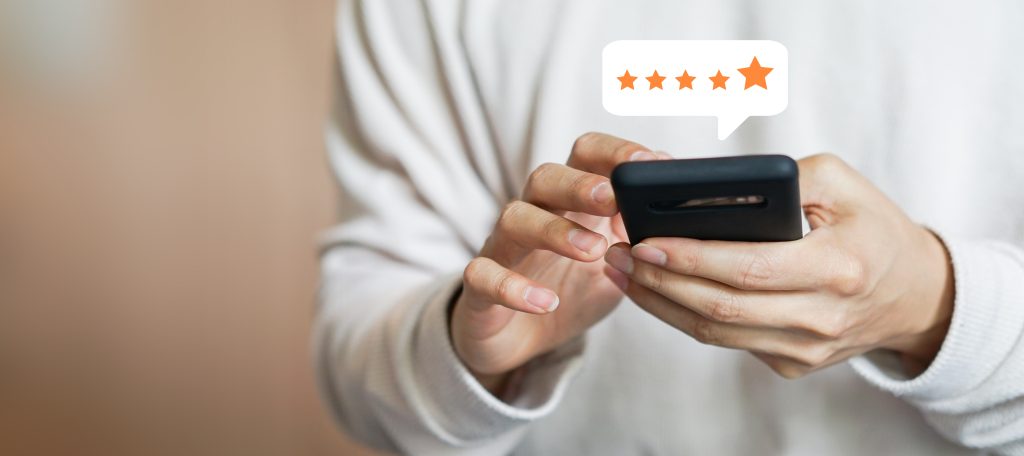 As the ones checking guests in and out, offering them a warm welcome, and maintaining a memorable first impression for their business, our users are the ultimate experts in visitor management. Hear what they have to say about how The Receptionist for iPad has reduced the stress at their front desk, for both themselves and their guests. 
User-Friendly And Simple For Visitors
"Like many businesses now, we no longer have a full-time receptionist employed just sitting at the front desk 'buzzing people in' so to speak. Our business sees a significant amount of truck drivers daily that are picking up and dropping off and having an iPad with The Receptionist installed has made it dead simple for them to get signed in and on their way." Verified User in Mining & Metals
"We've had The Receptionist for a month now and LOVE it! It took a few minutes to set up and one email to get all of our questions answered. There are so many customizable options. And best of all, we did not even have to explain to our clients how to use it. We just sat it out front to see how they would react. They started using it day 1 with no complaints!" Caitlin H., Financial Services
"Real people actually like using this, it's a breeze for visitors, and a breeze for IT to setup. Sends SMS and email, and also integrates with Slack. 
"We wanted something 'smart' in the foyer to welcome visitors and handle deliveries. We had a telephone, but you'd be surprised how many people can't seem to look up a contact list and dial a number. The Receptionist distills this down to a couple of taps, and real feedback from visitors is 'its easy' and it just works." Shaun H., Financial Services
"It has a very professional appearance. It is efficient and user-friendly for non-tech people and businesses." Jana L.
"Very user/guest friendly and cheap! Very simple to edit and change accordingly. Confidentiality was a major concern, and The Receptionist gave us that privacy we need for our clients." Verified User in Government Relations
"We're a very busy office with over 100 clients checking in per day. The Receptionist keeps everything in order and records by date who is checking in. It's more user friendly and budget friendly than any other similar program we've used." Liss S.
"The Receptionist App is very user-friendly for people entering their information and for the person collecting the data. From a person working on the data collecting side, I was able to ask all the questions necessary, and it was easy to export all data being collected by the app. I was able to have individuals register, clock in, clock out, and sign necessary documents." Jessica R. 
"The entire software really is superb, I cannot fault it. I have had many of our visitors remark on its simplicity. All in all, I have found my user and administrator experience excellent. That's from my first inquiry about the software, straight through to delivery, including iPad and printer! And the support, which for me is the strongest attribute, is absolutely outstanding. I have found the support to be responsive, professional, patient and polite…The value for money is amazing and with unlimited everything, you simply can't beat this product. So simple to use as a guest and so easy and straightforward to use as an operator. I highly recommend The Receptionist to any business looking to introduce a visitor management system." Sinead S.
"In our business clients come first! When the front desk at our office is not staffed due to vacation time or being away from the desk, we don't have to worry that clients will feel unattended to or feel no one will be aware of their arrival. The set-up process is easy and the customer support is fantastic! The ipad is super easy for clients to use. Even for those who are not comfortable with technology." Karen H.
"The setup process was straightforward and didn't take long to customize. The ability to integrate visitor notifications with Slack was very helpful. The platform is very user-friendly, first-time users have no issues checking in when using The Receptionist." David D. 
Creating A Great Visitor Experience
"I love that we can make this extremely customizable so that the clients feel like they're truly getting taken care of and not just another number. The check in process is super important because that's like a first impression, so I love how we can customize it to certain visitors." Ashante M. 
"The Receptionist has improved customer service and been a life saver for after hours. Our clients feel connected when they walk in the door and can check-in simply at the iPad. Our providers love the notifications, helps them stay on time, and also makes them feel safer knowing who has entered the practice." Sarah B.
"It's so user friendly and easy to set up. Visitors think it's so modern and clever … they love it!" Betty T.
Reduce Operational Burden 
"[The Receptionist allows us to easily maintain] PCI Compliance. Compliance states that all visitors must check in with and wear a badge for the time they are here. This solves both of those compliance requirements with an easy to use system." Brandon H., Financial Services
"It was quick to setup – my 10-year-old could have done it, and is super flexible. I like how it notifies team members of visitors via email or text, and the ability to 'live chat' with the person that is being visited. We bought it for our headquarters, and then quickly bought 5 more iPads to cover our remote warehouse location for shipping, receiving, visitors, and employee entrances." Verified User in Consumer Electronics
"This system is beyond user-friendly. And implementation was easy. We had it up and running in no time at all, and we had support every step of the way. This system helps take the burden off of our front office staff so that they can get back to their regular duties. We love that the system is customizable to our needs and allows us to modify as we grow. This system also stores all of the information we need for compliance for our business, and it is all legible, so when we need to go back and access the data, it is all searchable and readable." Bailey G. 
"We were able to create an electronic Interview Evaluation Form saving our applicants time. We were able to get rid of 4 paper documents that were previously being signed at the front desk." Verified User in Hospital & Health Care
Becoming Tech-Adaptive To Combat Tech-Aversion
It's understandable that some businesses are hesitant to adopt technology, especially when it is so public-facing. Learning a new system or process can be intimidating, but beyond the initial hurdle is a better visitor experience for both staff and guests.
Gallup found that there are 8 distinct factors that drive an agile workplace. One of them is technology adoption. In today's digital age, technology has become an integral part of our daily lives, and businesses are no exception. While some companies have embraced technology to their advantage, others have been slow to adopt and have even shown tech-aversion. 
With the rapid evolution of technology and the increasing importance of digital transformation, businesses that fail to adapt risk being left behind.
How To Start Adopting Technology At Your Business
When your clients or visitors are resistant to implementing new technology, it can be challenging to get them on board. Here are a few steps you can take to seamlessly transition them to your new technology initiatives:
Understand their concerns:

Try to understand the reasons behind their resistance. They may be worried about the learning curve or navigating a new process. Once you understand their concerns, you can address them directly and provide reassurance.

Highlight the benefits:

Help your clients and visitors understand the benefits of the new technology. Show them how it can save them time and simplify their time in your business. Provide examples of how others have successfully implemented the technology and the positive impact it has.

Provide training and support:

Offer training and support to help learn the new technology. Provide resources such as videos, and tutorials. If necessary, offer on-site training or remote support to help them get up to speed.

Start small:

If your clients or visitors are particularly resistant to change, consider starting with a small pilot program to demonstrate the benefits of the technology. This can help build confidence and reduce resistance to implementing the technology more broadly.

Communication is key:

Keep your clients and visitors informed throughout the implementation process. Communicate regularly to provide updates, address concerns, and answer questions. This can help build trust and reduce anxiety about the new technology. 
Use this email template to inform clients about your new visitor check-in system. 
Overall, it's important to be patient and empathetic when dealing with clients who are resistant to new technology. By understanding their concerns, highlighting the benefits, providing training and support, starting small, and communicating regularly, you can help them successfully adopt the new technology and simplify their business operations overall.