There's a huge marketing opportunity that everyone on your staff passes on the way to their desks each morning: the office lobby.
Even if relatively few prospective clients come through your office doors, it's still crucial that you ensure you give your visitors an experience consistent with your brand values.
Your front office improves the overall impression your company makes within the community. It sends an important message to employees and potential employees about your company values. And it can pave the way for other valuable business opportunities.
Your visitor management and marketing staff might not work together often. However, in the following cases, it can really pay off to have them collaborate.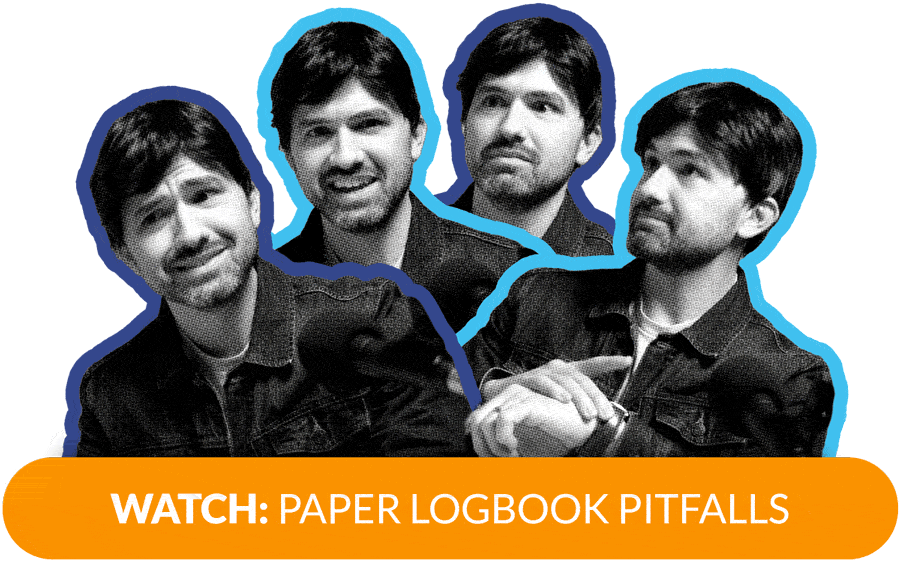 Designing The Lobby Look and Feel
If your organization is like most, marketing professionals have already spent hours and hours developing your brand, which establishes how your company looks and sounds to others. Don't waste any of those branding efforts and expertise: make sure they extend to the lobby area, too.
An on-brand lobby doesn't necessarily mean plastering your logo and colors everywhere. In fact, overdoing your logo could prove expensive over time (you don't want to have to overhaul your decor every time your branding evolves!).
Invite your marketing team to help design the lobby in a way that reflects the unique character of your organization instead!
In our post 5 Ways to Style a Beautiful Reception area, we discussed a few different moods and styles that tend to work well for office lobbies:
Welcoming – Offices that want to feel relatable, friendly, and casual should opt for homey decor, warm colors, and comforting textures.
Tranquil – If the lobby's main purpose is to make visitors feel calm and focused, try a minimalistic design with some nature-inspired elements.
Impressive – Professional firms should invest in luxurious furniture and materials that can make a serious impression on visitors.
Energetic – Offices whose brands thrive on energy and cutting-edge technology may opt for bright colors, playful fixtures, and inspiring messages.
Eclectic – If your brand thrives on creativity, interesting art and bold statement pieces in the lobby may get your message across clearly.
Get input from your marketing team on which of these lobby design styles to adapt and make your own. As our post Creating an Experience That Office Visitors Will Remember mentions, the marketing team should also have some input on the type of music, sounds, and fragrances you use for your lobby.
Keep in mind that the front office staff should also play an integral role in lobby design. They're the ones with the firsthand experience into what visitors really need and appreciate when they arrive. They may also have input into what kind of environment can help them improve security and administrative efficiency in the entry area. Any aesthetically-driven changes need to be made with respect to logistical needs.
Leveraging the Reception Area for News and Promotions
In most cases, a clean, uncluttered lobby area is what to aim for. This is especially important if you're providing a luxury service or trying to put your visitors at ease before a stressful experience like a medical appointment or therapy session.
However, many businesses can benefit from tastefully promoting their events, news, and products in the lobby area. After all, visitors waiting in your lobby are often there least for a minute or two before being called back, which makes it a great time to let them know about the other services you offer.
Here are a few ways to take advantage of your visitors' passive attention:
Brochures or physical signs – Perhaps the simplest way to promote your services in the lobby is the old-fashioned way: via paper. You can place brochures on waiting room tables or on the reception desk near where visitors sign-in. You can also print larger ads and hang them in the lobby at eye level. Try hanging those ads on lobby walls or even on the door so visitors will notice on their way out.
Digital signs – Many businesses are investing in digital displays for their lobbies. These displays can replace traditional office directory signs for multi-tenant buildings, or simply present a scrolling display of welcome messages, positive reviews, or other information relevant to visitors. (Here's an example of how Holiday Inn uses digital signs in their lobby.) A digital board also be a great place to promote your other products, services, and events.
Notes on the login tablet – Modern offices are increasingly upgrading their paper sign-in sheets with modern, tablet-based sign-in apps. These apps usually allow office administrators to customize each screen that appears during the check-in process. This kind of versatility provides plenty of room for custom messages and images that feature internal promotions, either before or immediately following the check-in process.
Have your marketing team work directly with the front desk staff on the ideal placement for these promotions. It helps for administrative employees to be well-versed on all of the advertised products so they can let visitors know about them verbally, too, if it comes up.
Gathering Visitors' Data
In many cases, the people passing through the lobby area represent valuable opportunities for future relationships.
Most companies make little effort to track who visits their office and why, much less try to keep in touch with those visitors. But modern visitor management systems are changing the paradigm.
Most companies make little effort to keep in touch with their office visitors. But modern visitor management systems are changing the paradigm. #receptionistapp
Click To Tweet
Digital check-in apps make it much easier for visitors to submit their personal information when they check-in and out via a tablet. These programs also make it easier for office administrators to organize, store, and access visitor information safely.
As they check-in and out, visitors may:
Opt into marketing email lists – Custom check-in and check-out procedures can give visitors a chance to add themselves to your email list. From there, they'll be in the loop on all of your organization's special events, news, and offers.
Submit feedback on the visitor experience – As we wrote in our post How to Keep Facility Visitors From Leaving Bad Reviews Online, getting proactive about feedback is an important step in protecting your business' online reputation. Because you can customize the check-out process with a digital program, your administrators can insert prompts for feedback within the checkout process. The tablet eliminates the need for paper, writing utensils, and shuffling through forms.
Agree to be contacted post-visit – In some cases, your staff might want to follow up with a visitor personally to gather more specifics on their visit or resolve any issues that were noted in the visitor feedback. If so, visitors can submit their preferred contact information.
Of course, whenever your office handles anyone's personal information, privacy concerns should also be taken into consideration. (In some jurisdictions, these privacy considerations may also be legally enforced.) For more on how to respect visitors' privacy, read our post 4 Ways to Respect the Privacy of Your Office Visitors.
And if you're ready to get started with the best visitor management system in the industry, we invite you to try The Receptionist for iPad. Our check-in app is consistently one of the top-rated programs on Capterra and the G2 Crowd, and we pride ourselves on the Radical Support™ we provide for our clients. In addition to custom check-in and check-out flows, office administrators can enjoy detailed reports about visitor activity and safety tools such as real-time visitor evacuation lists.
Click here to request a personalized demo of The Receptionist.