Long-term care facility residents, families of those residents, and providers of long-term care have all faced many months of trials and tribulations due to the COVID-19 pandemic.
As if the pronounced risks of an extremely contagious and dangerous disease weren't enough to navigate, containment efforts eventually invited more health risks due to prolonged solitude and loneliness.
Infectious disease has long been a top concern for any group residential facility. However, the COVID-19 pandemic has taught us even more important lessons about the importance of both safety and social connection.
Moving into the future, long-term care facility managers can leverage this new knowledge to design practices and protocols to minimize harm to their residents.
A pandemic of similar magnitude might be relatively unlikely in the near future, but disease prevention is important all year, any year. Plus, these best practices offer plenty of benefits outside of disease prevention alone, and can improve the experience of everyone involved with your long-term care facility.
Investing in Technology for Virtual Visits
Many people whose jobs are done mostly on computers had to quickly adapt to the use of videoconferencing technology through the COVID-19 pandemic.
This transition was uncomfortable for many, but it turned out that many managers and employers who had been hesitant to allow remote work or video meetings learned to embrace the unexpected benefits of these methods. Outside of just disease prevention, employees enjoyed decreased commute times and additional flexibility. Many of the changes that the pandemic ushered in will stay in the form of cultural changes that embrace remote meetings, at least occasionally.
Long-term residents should also embrace some of the benefits of video conferencing.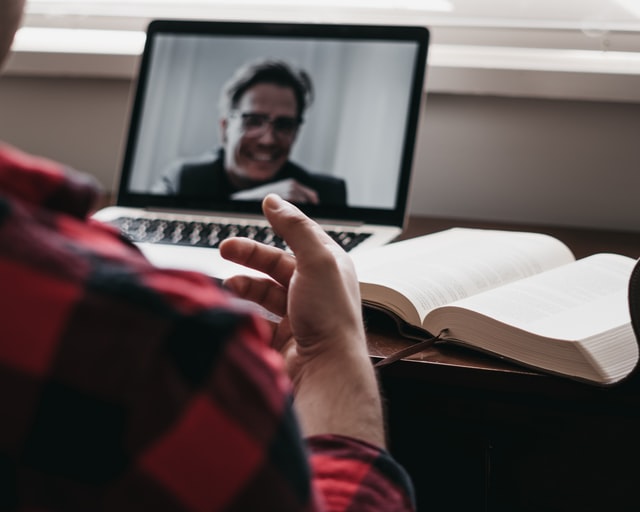 Throughout the pandemic, video calls at long-term care facilities may have been mostly used as a replacement of in-person visits. However, now that the technology is widely available, friends and family members who wouldn't ordinarily have been able to visit in-person can call their family to check in. This increases the overall amount of interaction that your residents get with their friends and family — potentially making it higher than ever before.
Care facilities may find that investing in reliable WiFi connections and the hardware that makes it easier for their residents to video chat with their friends and relatives can be an attractive feature for recruiting new residents.
In fact, a dedication to technology can really set your long-term care facility apart from others in the area. This 2018 article in Skilled Nursing News showed that 83% of senior living corporations believe they have under-invested in technology. Plus, seniors are increasingly expecting high-speed internet access from their accommodations at a rate that will only continue to increase.
Investing in Outdoor Spaces for Visits
Researchers found out relatively early on in the pandemic that people were less likely to contract the novel coronavirus in outdoor settings.
This is probably because the virus spreads primarily through airborne respiratory droplets, so recycled or stale air makes it more likely for other people in the vicinity to breathe those droplets in.
For that reason, it's a smart move for long-term care facilities to encourage outdoor visits as long as weather permits. Outdoor walking tracks, outdoor seating areas, and outdoor points of interest (even something as simple as a bird feeding station) have long been perks that residents and visitors appreciate. However, these outdoor features have long taken on a new importance in the wake of COVID-19.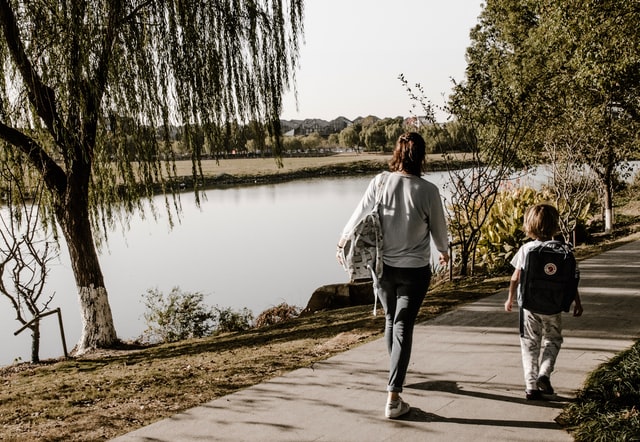 Besides, COVID-19 is far from the only dangerous virus that presents a threat to residents, and outdoor time might help cut down on the transmission of those illnesses.
Plus, being outdoors has health benefits for everyone, residents included — sunlight exposure can help people regulate their sleep and aid in vitamin D production, to say nothing of simply being a mood booster.
Encouraging your residents to get outside safely (without trip and fall hazards and with minimal risks of exposure to dangerous temperatures) may require some updates to internal policies, and perhaps some investment in equipment and infrastructure such as sun shades or umbrellas, outdoor furniture, or rain-proof awnings. However, these investments can pay off both in your facility's ability to attract new residents and to keep those residents healthy by keeping potentially infectious visitors outdoors.
Investing in Visitor Management
One of the biggest threats to the safety of long-term care facility residents is the viruses that are brought in from the outside.
In the wake of the coronavirus pandemic, it became even more important to make an effort to prove that all visitors are healthy before they are allowed to come inside — and to keep careful track of who came into the facility for contact tracing purposes
There's no reason that long-term care facilities shouldn't permanently adopt some of these best practices for disease transmission, especially during flu season each year. Asking visitors to refrain from visiting if they're experiencing any symptoms of illness and reminding them of safety policies (such as the importance of washing hands properly) when they do arrive is a good idea all year long.
Keeping better visitor records has benefits beyond preventing disease transmission, too. For example, visitor records are important in the case of emergency evacuations, and so staff can pinpoint the locations of your residents quickly and make sure to evacuate anyone who is just there for a visit.
Better visitor records also allow for better administrative planning. You can use the data to make sure there are enough people to staff the lobby at the right times of day, week, and year. You may also want to use visitor data to help plan events for residents' friends and family.
Better visitor records allow for better administrative planning.
Click To Tweet
Visitor screening and data collection is much easier when you're using a digital program like The Receptionist for iPad. The Receptionist makes it easy for visitors to check in and out with minimal assistance from staff, and visitors can even check in and out completely contactlessly using their personal smartphones to further present disease transmission.
If you want to learn more about how The Receptionist could work for your long-term care facility, check out our industry page or request a custom demo.