If you had to guess: What percentage of your workforce are caregivers?
Most employers severely underestimate how many of their employees work double-duty as unpaid caregivers to a loved one. According to this survey, 45% of the entire workforce identify themselves as caregivers. In your individual workplace, the percentage may be higher or lower, but there's guaranteed to be at least some caregiver employees on your team.
These full-time employees must balance work during the day with caregiving during the night, all of the time. This juggling act can lead to drops in productivity at work and threatens to affect their overall mental wellbeing.
As an employer, you're also affected. Your organization depends on the performance of your employees. If your caregiver employees are distracted, discouraged, worried, and burned out, their work quality and efficiency will take a nosedive. Put simply, your caregiver employees need your support.
In this post, we'll explore the issues that your caregiver employees face and how you can support them.
Why Are There So Many Caregiver Employees?
Most caregivers care for an aging family member. And that number is growing because the US population is aging. According to this research, the number of Americans aged 65+ will double by 2040, and the number of Americans aged 85+ will quadruple. By 2040, 20% of Americans will be 65+.
Thanks to major improvements in healthcare, Americans are living longer than before. Experts even project that 50% of girls born within the last 20 years will live to see the next century.
At some point in our lives, most of us will be assigned the role of caregiver. That may mean caring for an aging parent, a disabled spouse, an adult child, or an ailing friend, family member, or neighbor. (The majority of caregivers take care of a relative [89%].) And the number of American caregivers has risen from 43.5 million in 2015 to 53 million in 2020.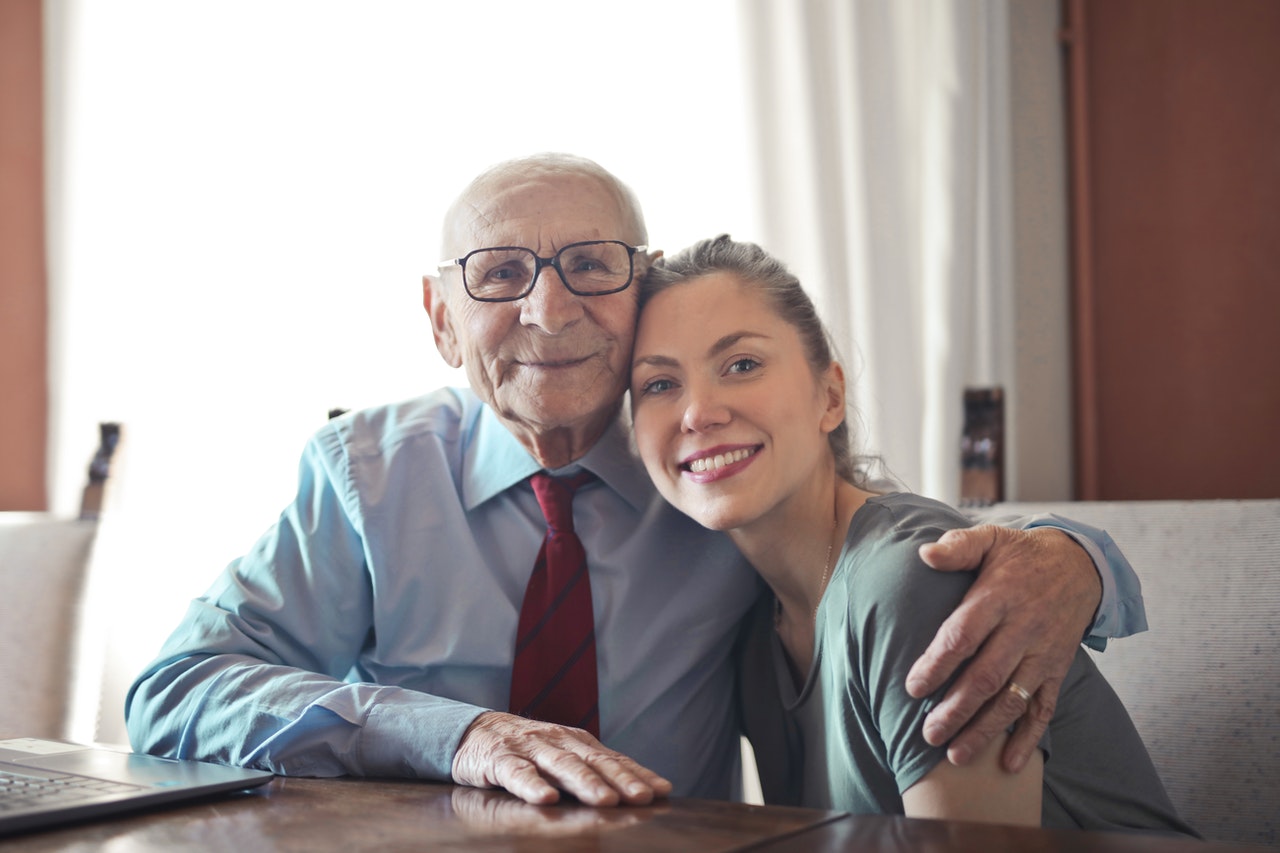 What Issues Do Caregiver Employees Face?
Caregivers provide help in many ways, such as driving their loved one to medical appointments or shopping for groceries. The average caregiver provides support between three to five years.
Six out of 10 caregivers provide care for an adult with a long-term physical condition. That's double the number of caregivers who care for adults with a short-term physical condition (30%). Other common recipient conditions are memory problems, mental health issues, developmental or intellectual disorders, and behavior issues.
Your caregiver employee may be caring for an individual with any of the following issues:
"Old age" (16%)
Mobility (12%)
Dementia (11%)
Surgery (6%)
Cancer (6%)
Mental illness, substance abuse (5%)
Back problems (5%)
Stroke (5%)
Diabetes (4%)
Heart disease (4%)
Feebleness (4%)
Broken bones (3%)
Breathing problems (3%)
Blindness (3%)
Arthritis (1%)
To add to the stress of caregiving, the majority of caregivers (53%) felt they didn't have a choice in the matter. They took on the responsibility because there was no one else to shoulder the burden.
Here's a snapshot of the issues that caregivers face:
A Double Burden
Some caregivers aren't just looking after one person, but are responsible for the wellbeing of multiple people. The number of Americans who provide care for more than one person has risen from 18% in 2015 to 24% in 2020. And this may be in addition to working full time outside of the home.
The Lack of Self-Care
When taking on the role of caretaker, many people fail to take care of themselves. Their own mental and physical wellbeing takes a back seat to that of their recipient. As a result, 22% of Americans report that caregiving has made their own health worse.
The Difficult-to-Coordinate Care
Due to the confusing and often bureaucratic nature of healthcare, many caregivers have trouble navigating the healthcare system and ensuring that their loved one receives quality care. It's also difficult for caregivers to manage appointments and take advantage of healthcare opportunities while working a full-time job.
Feeling More Stressed
Taking care of another person is physically, mentally, and emotionally exhausting. While the recipient may not require much physical assistance, the caregiver may still feel burdened by taking on more tasks around the home and coordinating care with doctors and other healthcare workers.
If supporting a recipient from a distance, the caregiver must also assemble a team of friends, family, and healthcare workers to provide comprehensive support for the recipient. This can be difficult to coordinate and manage.
There's also the emotional burden of watching a loved one decline in health that can be especially stressful for a caregiver. This type of stress can rarely be compartmentalized, and tends to affect the caregiver when on the job.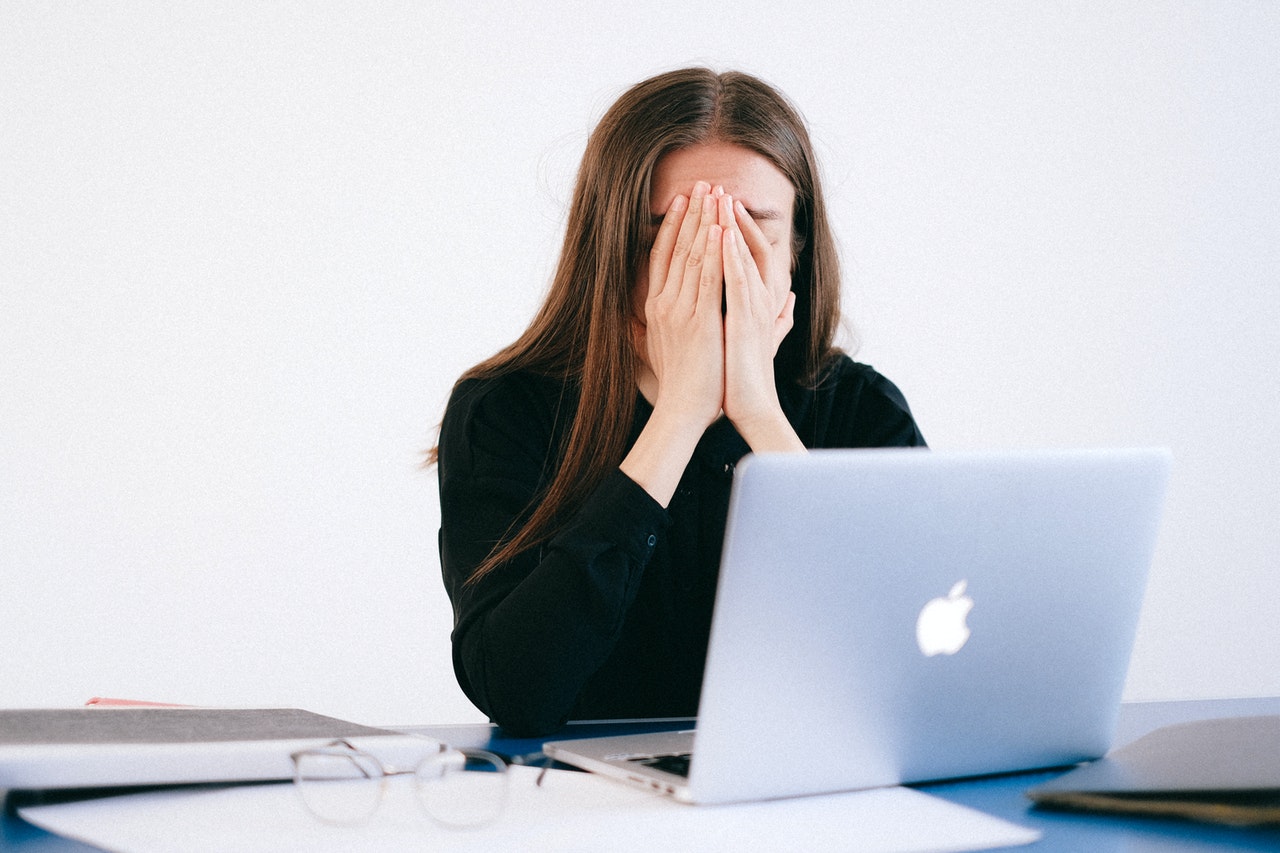 The Financial Burden
Adding to the caretaker's stress is the financial burden. Because most are unpaid for their support, many caretakers continue to work full time while juggling the responsibilities of caring for their loved one. They also may financially support the care recipient, especially if that person is of working age but can no longer care for themselves.
How Do These Issues Affect Your Business?
How does the caretaker's burden affect your workplace? Caregiver employees are more likely to:
Show up late to work
Leave work early
Call in sick (but not for their own illnesses)
Take an unpaid, extended leave of absence
Resign to care for the loved one full time or to find a more accommodating job
Feel exhausted, stressed, or burned out
Be less productive compared to their previous productivity levels
Become sick themselves (caregivers tend to suffer from heart disease and other illnesses)
Coordinate healthcare while on the clock
Caregiver employees also tend to feel isolated at work. They don't feel comfortable openly discussing their caregiving responsibilities with their employers for fear of negative reaction, such as getting fired or being overlooked for promotions within the organization. It's important that employers are aware of and sensitive to these concerns.
How Can You Support Your Caregiver Employees?
A growing number of employees expect their employers to support their overall well being. In this survey, 47% of 18 to 44 year olds expect to receive support from their employers (compared to 32% of 45 to 54 year olds and 29% of those 55+ years). The same survey also found that the majority of employees believe that their overall mental health has an impact on their productivity.
Your business is only as strong as your employees. Here's how to support the caregivers among your team:
Click To Tweet
In addition to quality healthcare, one of the biggest employee benefits you can offer your team is dedicated caregiver support. While not all of your employees may benefit from this type of support presently, they may eventually.
So what does dedicated caregiver support look like?
As an employee benefit, caregiver support is a relatively new idea. Cariloop, Torchlight, and CareScout are pioneers of this type of support. These services have developed caregiver support platforms that assesses your caregiver employees' needs and matches them with qualified care coaches through an online portal.
For example, Cariloop matches your caregiver employees with an individual care coach or an entire care team. These coaches can provide a wide range of support that cover adult, pediatric, and parenting needs. Care coaches guide and advise caregivers on the steps they need to take and what resources may be available to them. This lifts a huge burden off of your caretakers and can improve their overall well being as well as their work performance and employee sentiment.
In addition to providing access to care coaches, one major way to support your caregiver employees is by providing flexible work arrangements. Being able to choose when and from where they work can make a substantial positive impact on employee productivity.
Final Thoughts
Your business is only as strong as your employees. If a significant portion of your workforce contains caregivers, you must ensure that they feel both supported and empowered to do their jobs effectively.