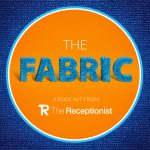 On this podcast episode, we're back with Founder, CEO, and President Andy Alsop to tackle the question "When are you no longer a startup?". This is a question that Andy has pondered a lot, and though he starts the episode unsure about an answer, we gain some clarity as the discussion continues.
The Startup Mentality
There seems to be no agreed upon definition of a startup and also no consistency about when you are no longer one. We talk about the startup mentality of being scrappy, resourceful, working hard and fast, and wanting to innovate. This described us when Andy took over in 2015, and those descriptions still fit.
What doesn't feel like it fits is the part of the "definition" that focuses on businesses in the early stages of operation, where processes are not yet established and you're not yet viewed as an authority in your industry. We've moved past this point; we have directors in each of the main areas of our business, our company culture and values are clear and consistent, and we are continuing to grow and solidify ourselves in the Visitor Management Solutions (VMS) space. And, we are doing this all as a bootstrapped company.
Our New Definition
The question "When are you no longer a startup?" doesn't quite seem to fit because for us, we want to continue with much of the mentality that we've had since we first started. Through our discussion, we realized there is a spectrum when defining the concept; we're no longer an early-stage startup; we're in the later stages and consider ourselves to be a more mature startup. We don't know if and when we'll ever move on from being a startup, but for now, we feel good about still being a (more mature) startup.
Resources Mentioned
Check out our episode on the Vision Traction Organizer that inspired this episode.
Learn about how we've implemented the Traction Model
Get a 2-week free trial, no credit card required.