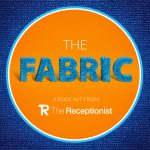 Oh, how we miss the days of coffee with colleagues. Michael Ashford, our Director of Marketing has been keeping up with virtual coffees with our podcast guest, Matt Walde, President of Brightlark Digital, longtime partner of The Receptionist. Matt's company is hired to help companies create a smarter digital marketing strategy, and he joins Michael to discuss the state of marketing in 2021.
Where We've Been, and Where We're Going
When COVID emerged (over a year ago at the time of recording), many companies didn't know what to do. We didn't know the severity of COVID or how it would impact business. It quickly became clear for many of us that we would need to make changes to how we run our business and how we approach marketing. Michael and Matt discuss how their focus is currently on creating engagement, using storytelling, and building relationships over time rather than some of the typical tactics you see in marketing.
Matt and Michael discuss their philosophies when it comes to marketing and how understanding the customers, creating engaging content for them, and really humanizing the brand is critical to success. They discuss some of the strategies they've seen companies take over the last year, their thoughts on those approaches, and give insight into the marketing focus they'll take this year. Matt and Michael wrap up with some critical advice for any marketers and those who create messaging for a brand or business.
Resources mentioned
Check out Brightlark Digital
Michael loves what Jay Acunzo is up to
Check out our episode on pivoting our marketing plans
Learn more about our use of sharpshooters
Want to hear our rap about FABRIC?!
Check us out two weeks free, no credit card required