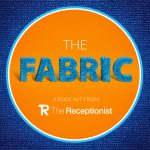 We've always been a semi-remote team: one week in the office and one week out. Because of this, when the pandemic hit, we had a pretty seamless transition to being a fully remote team (though we missed seeing each other in person!).
As we closed out 2020 and entered 2021, two of our team members brought up the possibility of becoming fully remote. On this episode of the podcast, we're joined by Andee Thompson, Senior Inside Sales Representative and Sam Penrod, Account Executive, to discuss their shift to being fully remote members of our team.
The Pandemic Caused Introspection
For many of us, COVID-19 has resulted in reflection and change, both personally and professionally. Sam and Andee both open up about the personal circumstances that led to their conversations about moving away from the Denver area, and the pandemic's influence on their thinking.
Though there were some nerves and sadness about leaving, both Andee and Sam were comfortable with the remote lifestyle and felt confident making such a big change. Though they moved less than a year ago at the time of recording, both feel very positive about the choice to become fully remote team members and appreciate that they were able to make the change.
Staying Connected with Your Team
We value our company culture and it's important that we all remain connected. However, we learned through the pandemic that we can do this without being able to be in the same space together. Our eyes were opened that we could maintain our culture and communication even if our whole team isn't together very often (we'll see Sam and Andee at least four times a year). Though they both have some FOMO when it comes to team get togethers like baseball games and impromptu get togethers, we're grateful that they're still members of our team.
Resources mentioned
When you're fully remote, it's extra important to assume positive intent
Check us out for two weeks free, no credit card required