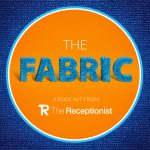 We love to highlight what our clients are up to and on this episode we have Katie K. May from Creative Healing Philly. Katie opened a teen support center for the youth of Philly and in just a few short years has grown from being a solo practitioner to managing a team of 12 people!
Creating a Space Teens Will Connect With
Katie started her career in mental health working with groups of teens. She knew that allowing teens to connect with one another would enhance their therapeutic experience. In order to help meet the needs of more teens and families, she realized she couldn't do it all so she in a few short years she grew her team to a dozen practitioners. With the growth in her team came a need for more space so she moved them all to an office space that she renovated with the idea of creating a space where teens would feel at home.
Time is a valuable resource
Katie wants her team to be able to serve its clients, whether that's in individual or group therapy sessions or at the front desk. So, their front desk manager focuses on handling client needs and managing the schedule and The Receptionist manages the check in-experience. Katie shares with us about how using The Receptionist has given her breathing room to focus on serving clients well and growing the business. And, since she works with teens, our tech fits right into what her clients are familiar with.
Resources mentioned
Check out Creative Healing
We've got a 2 week free trial of The Receptionist, no credit card required!