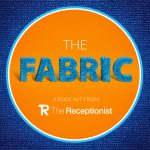 We've got our first customer spotlight on this episode and we're excited to be joined by Sarah Suzuki, LCSW, CADC, Founder and Clinical Director of Chicago Compass Counseling. Sarah began working as a specialized solo practitioner in 2013, helping individuals with alcohol moderation. However, after several years, she realized that she was only meeting some of the needs of her clients.
Founding Chicago Compass Counseling
When Sarah realized that she wanted to offer additional services and support to her clients, she founded Chicago Compass Counseling. She brought on a team of other specialized practitioners who all aim to address self-destructive behaviors with VIP-level services. Everyone who works at Chicago Compass Counseling aims to empower their clients to make change through evidence-based techniques that support the individual and the family system.
Though a therapy office may be completely different than your business, Sarah ran a small business and the growth she experienced and the lessons she learned are similar to other small business. She shares about the overwhelm and the rewards of going through this process of growth and change in her business.
The growth in the team created new check-in needs
When Sarah's team moved from one shared office to a suite of 5 offices, their check-in needs changed. After considering numerous options, some that are typically used in a therapy office, she realized they all had their shortcomings. The Receptionist has allowed her clients to have a great experience with a private check-in, and the practitioners are able to provide great service because of the communication that The Receptionist provides.
We're thankful that Sarah took the time to join us on The Check-in!
Resources mentioned
Chicago Compass Counseling
Learn more about Moderation Management or find a therapist near you
Try the Receptionist free for 14 days (no credit card required)