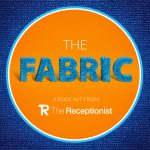 Company culture can get a bad rap in the business world, often because so few companies do the work to intentionally create it and keep it top-of-mind.
You can't just slap core values and a mission statement up on the wall and say you care about your company culture. Company culture is demonstrated throughout the organization, often through unconscious action and language, but sometimes — oftentimes — company culture is best fostered when it is overtly built and cared for.
That's what you'll hear from our guest in this episode, Tami Shimp. Tami is the Vice President of Development and Community Relations with Berks Nature, a non-profit organization in Pennsylvania. You're about to hear the story of how Berks Nature took the opportunity to reimagine its culture as it experienced intense growth as an organization and how Tami and the team reaped the benefits of doing so.