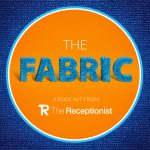 Andrew Bartlow joins the show to give his perspective from a 25-plus-year career as an HR executive and consultant.
Andrew has lived and worked through market shifts and economic booms and busts, and he's noticed some culture, employee, and management challenges high-growth companies tend to face when market forces start to apply new and perhaps uncomfortable pressures on their businesses.
As you'll hear, while Andrew and I don't agree on everything, conversations about how leadership decisions affect employees are necessary to make sure companies continue to grow and employees continue to thrive.