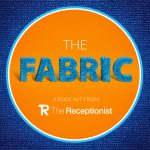 Meet Piper Buersmeyer, a Psychiatric NP in the Pacific Northwest. She's a customer of The Receptionist and we invited her onto the podcast because we love the culture that she is creating for her clients and team, and her values are worth talking about.
Changing Mental Health
Piper and her partners opened Med Rx Partners in 2019 and are looking to change how mental health care happens. They are a medication management clinic and provide care to clients who might otherwise have to jump through a lot of hoops to get their mental health medication needs met.
The Values and Culture of Med Rx Partners
From the start, Piper and the team want to make sure that they make things happen and follow through. Not only that, but their work will be done efficiently and effectively. When it comes to mental health and medication, clients need to be treated well, treated right, and done in a timely manner. With all of this, kindness and compassion are values that drive the way everyone is treated.
Piper also shares how technology fits into their model, including how they administer their pre-visit questionnaires and how they use The Receptionist to check people in, alongside their actual receptionist. We chat about the environment that they've created so that when patients walk in, they know that they're in a professional setting so that they feel confident and comfortable from the get-go.
Resources mentioned