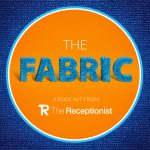 Michael Ashford, Director of Marketing for The Receptionist joins us to talk all about being a marketer at a bootstrapped tech startup. He's worked at both well-established companies with large marketing budgets and smaller startups who are bootstrapping it, so he's had a variety of experiences with teams, budgets, and more.
Working for different types of organizations
When working for a well-established company, Michael found that he was managing a team of people and working to keep the marketing momentum going; he didn't want to mess up with those large amounts of money! With ideas and changes, there were more people to go through and more protocols that had to be followed. With the smaller tech startups, like The Receptionist, he's found that he's been more able to not only work directly with the other departments like Customer Service and Sales, but that decisions around marketing can be applied right away.
Budgets are different at a large versus small organization who's bootstrapping it. Regardless, you need to try different marketing techniques and strategies, and succeed or fail, you need to allow the time to see if there will be results. The marketing that works for one company (like webinars) may not work for another company, so keep that in mind if you change industries or businesses.
The marketing that's been most successful for The Receptionist
Everyone at The Receptionist is passionate about having a great product and radical customer service; having both of these elements helps lead to happy customers who want to talk about The Receptionist, and that is amazing marketing! Make sure that you have customers share their feedback on sites like G2 Crowd and Capterra. Michael has also found that spending money on Adwords and pay-per-click campaigns based on keywords has been successful for the company. Lastly, investing in content marketing, like the blog or this podcast has helped The Receptionist grow.
Resources mentioned
Learn more about how The Receptionist is Bootstrapping It
We care A LOT about Radical Customer Service
Hiring the right people is important to us: We covered this on the podcast
Check us out on G2 Crowd and Capterra
Don't forget about our 14-day free trial (no CC required!)