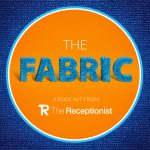 On this episode of the podcast, we're joined by the heads of our departments who make up our Growth Team: Andy Alsop, CEO, President, and Co-Founder, DeLynn Berry, Director of Engineering and Co-founder, Michael Ashford, Director of Marketing, and Tom Foster Director of Sales. The 5th Member of our Growth Team is Jessica Marshall, Director of Customer Experience and co-founder who unfortunately was unable to join for the episode.
The Growth Team was established after DeLynn learned about the concept at a conference in 2018. We decided creating this was a smart idea to implement at The Receptionist because it would allow for collaboration from all departments and would give the time and space to focus on a critical part of our business: growth.
Tracking our Efforts and our Growth
By bringing 5 minds together, we are able to come up with different and better ideas than we would individually. We use the time at our growth meetings to really drill down into the areas we want to focus on. We look at data to inform our choices and to see the impact of our efforts, which means we are able to be crystal clear on what's working and what isn't.
Who Should Have a Growth Team?
We know that by taking this focused time every other week, we are having a direct impact on the growth of the company. Not only have we seen our numbers grow, but this has also allowed us to grow our team. Through our experience with our Growth Team and the conversation on the show, we feel any company can benefit from a Growth Team. Unless of course you don't have an interest in growing your company. If that's the case, then a growth team isn't right for you. But- if you want to grow, no matter what size your company, a team focused on growth can help you get there.
Resources mentioned:
Learn more about how we approach setting goals
How we've implemented the Traction Model
Check out The Receptionist for 2 weeks free, no credit card required