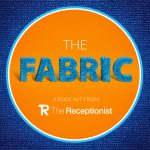 Back in mid-March (which feels like years ago), our Founder, President, and CEO Andy Alsop joined us on the podcast to discuss how we were handling the emergence of COVID-19. No one knew what to expect but we would not have predicted that in early October 2020 (the time of the recording of this episode), that we would still be very much in the pandemic. Andy provides an update on how the company, the team, and our customers are doing.
We're Doing Well, and We're Proud of That
Though this has been a roller coaster of a year, our values and how the company existed prior to COVID allow us to continue to do well despite the uncertainty and the challenges. We've supported our team members (who we get to see occasionally as some have returned to our coworking space, Industry), and have actually added two more members to the team, and we continue to provide Radical SupportⓇ to our customers.
Tears of gratitude
Andy shares about what it's been like to be a founder during this year and how he's been brought to tears (of gratitude) at times. Prior to COVID-19, our product was helpful and we all believed in it, but now, it's providing extra security and safety for individuals who need it most. We are all thankful to do the work that we do, and Andy gives a big shout out to the team and our customers during this time of continued uncertainty.
Resources mentioned
Check out our episode from March 2020 about the pandemic
How we're still having fun as a remote team
How we've adjusted to meet customer needs
Get a 2-week free trial of The Receptionist (No credit card required)