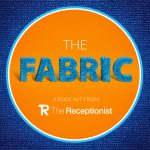 When your company focuses on Radical SupportⓇ, you're bound to have happy customers. And when your customers are happy, there's an opportunity for utilizing customer reviews and stories. We're joined by Kayleigh Channing, Senior Enterprise Account Manager, and Kayla Hollenbaugh, Digital Campaigns Manager to talk about how we gather and utilize customer reviews and featured business stories in ways that everyone feels good about.
Build the Relationship and Then Ask, Genuinely
We've all been asked for reviews for businesses and products. How often do you take the time to do that, especially when it's been a positive experience? Kayleigh talks about how, in her role, she builds relationships with customers during onboarding. When the time comes to ask for a review, she does it nicely, authentically, and she also shares why she would appreciate the client giving a review and how it will help others. Clearly the strategy is working because our number of reviews has increased dramatically over the last couple of years (not to mention our high ratings as well!).
Enjoying the Process
Kayla has the opportunity to speak to our customers and gather more depth about their experiences with The Receptionist. We then turn these conversations into featured business stories for the website, and this is something that Kayla really enjoys doing (In fact, she asked Michael if she could take these on because she likes this part of her job so much).
Having team members who are able to take the time to build relationships, and who enjoy the process of speaking to customers has been an integral part of gathering reviews and stories from our happy customers.
Resources mentioned
Can you measure customer happiness?
Learn more about our Radical SupportⓇ
Have you seen our reviews on G2 and Capterra
Check us out for 2 weeks free, no credit card required