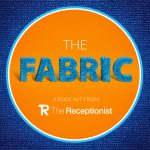 This episode features a conversation with Brooke Bastain, an executive assistant who, as she puts it, sort of "fell into the role" at one of her early employers.
But she has since thrived as an executive assistant and is now more than 4 years into her EA position at a Denver-based software company called Conga.
As Brooke told us, the role of an executive assistant is like those choose-your-own-adventure books. One day you're planning a sales kickoff and the next you're helping a new executive integrate into the culture of a newly acquired company.
As you'll hear from Brooke, it's all part of the job.