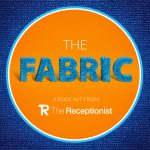 Courtney Bell is a therapist and the founder and CEO of Insight Mental Health Group, which she started in 2022 after seeing the way some larger mental health providers had become churn-and-burn services in the wake of the demand that flowed out of the COVID-19 pandemic.
Courtney's mission in starting her own group therapy practice was to create an environment where everyone involved, from herself to the therapists she employs to the clients they serve, all realize that they — and we — are not finished products. Nobody's perfect.
And in light of that, Courtney and I have a compelling conversation about what it means to be authentically yourself and how to look for and hire for authenticity in your employees. Because if you can do that, Courtney says, you ensure that people feel safe and connected, and that builds successful companies. Enjoy the conversation.