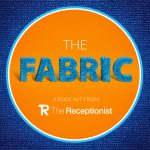 Dr. Daniel Hallak joins the show to talk about what many might see as a necessary evil of the business world — networking. He's here to set the record straight.
Daniel is fresh off delivering a TEDx Talk called If Networking Feels Gross, You're Doing It Wrong, and as you might guess, he has some strong feelings about what not to do when it comes to networking, but more importantly, what you can do to make it feel positive and beneficial to all involved. After all, networking can help us advance our careers and experience new growth opportunities.
As the Chief Commercial Officer at WiLD Leaders, Inc., with his PhD in Industrial-Organizational Psychology, Daniel is a standout voice on the topic of networking, and I'm thrilled to have him on the show.