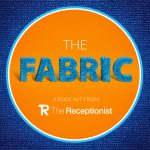 We're back on the topic of Employee Supremacy for this episode, but we're switching things up and talking to a member of our team about what Employee Supremacy means to them.
Rain Hyneman from our Customer Experience team joins Michael in the studio to discuss what Employee Supremacy means to front-line staff working in an organization — customer support — that can sometimes get caught up in Shareholder Supremacy metrics and tactics.
Rain brings some beautiful insight into how customers and employees interact when an Employee Supremacy model is at work, and how this leads to better outcomes for everyone.