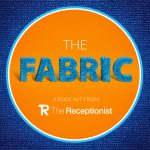 On this episode, we are joined by Travis and Ryan of Wealth Strategies to discuss the importance of getting clear on your company's values. We analyze the internal and external benefits of having a clear values statement, and how these values can drive the growth of your business.
Why Clear Values?
For Wealth Strategies, their original values statement was simply used as a marketing tool. When they discovered that this was inadequate, they began reflecting on what mattered most to them. Through this process, they experienced the practical ways in which these values shaped company culture and their interactions with clients.
Ways to Get There
Travis and Ryan offer an in-depth look at their company's core values. They retell their story in detail, describing the time it took and strategies they used to craft their value statement. Along the way, they offer several tips and strategies you can use to initiate this process at your own company. 
Resources Mentioned
John Ryan Kelley is a Registered Representative and Financial Advisor of Park Avenue Securities LLC (PAS). Travis Hart is a Registered Representative of PAS. Securities products and advisory services offered through PAS, member FINRA, SIPC. Financial Representative of The Guardian Life Insurance Company of America® (Guardian), New York, NY. PAS is a wholly owned subsidiary of Guardian. Wealth Strategies is not an affiliate or subsidiary of PAS or Guardian. Hart CA Insurance License #0D84050. This podcast is for informational purposes only. Guest speakers and their firms are not affiliated with or endorsed by PAS, Guardian, or Wealth Strategies and opinions stated are their own. 2022-137191 Exp. 4/24