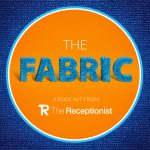 This is the fourth part in a series on our just cause as a company, which is built around the idea of employee supremacy. When it comes to putting your employees first, it's easier to talk the talk than it is to walk the walk. Today, we're joined once again by our President and CEO, Andy Alsop, to talk about our experiences with employee supremacy.
Changes We Observe
Employee supremacy requires adjusting your priorities and making changes to how you make decisions. We've tried to put our employees first in our decision-making and were surprised at the results. On this episode you'll hear stories of the ways our employees have taken the initiative by doing things they weren't asked to do, which resulted in surprising benefits for our company.
The Impact on our Company
Putting employees first has transformed the culture of our company. Companies that don't put employees first are marked by lying, hiding, and faking. But over the past year, we have seen an increase in transparency, trust, and authenticity. 
Resources
Check out our previous episodes on employee supremacy: https://thereceptionist.com/blog/tag/employee-supremacy/
Our episodes on Simon Sinek's "The Infinite Game:" https://thereceptionist.com/?s=infinite%2Bgame
Our podcast about the culture club: https://thereceptionist.com/blog/podcast/we-started-a-culture-club/