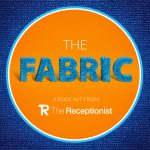 On this episode of The Check-In we're joined by DeLynn Berry, Director of Engineering, to discuss customer feature requests and how we handle them at The Receptionist. DeLynn was one of the earliest hires at The Receptionist, so he's seen a lot of feature requests come in!
Is it a bug or a feature request?
As the Director of Engineering, DeLynn works with one other engineer to address the requests that come in. These requests typically come through the customer service or sales teams and are logged so that the engineering team can address them appropriately. We discussed how sometimes the "feature" requests are actually bugs in the software. When the team is notified of bugs, they take these very seriously to eliminate them as quickly as possible, which is an important part of our radical customer service.
When something really is a feature request, those are prioritized based on how many people are asking for the feature and how that fits in with our vision and plans for The Receptionist. In addition to listening closely to our customers and getting valuable information from them at the time the feature request is made, we'll beta test features with the groups of customers that are most passionate about that feature. This has been a great way to make sure we're meeting customers' needs and working out any issues before fully releasing a new feature.
Our team of engineers is part of our bigger team
Our two engineers work closely with everyone else at The Receptionist, which is an important part of one of our core values: Collaboration. Since features requests are often coming in through other departments like Customer Service and Sales, and these are the people who are talking the most to the customers, they're an integral part of the process when it comes to feature requests from clients.
Though we won't follow through with every feature request, or some may be at the bottom of our list, we're always sure to communicate this information with our customers so that they know what to expect.
Resources mentioned
Learn more about our radical customer service
Curious about Jobs to Be Done?
Want to try The Receptionist? (14 days free, no CC required)