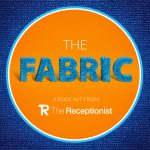 Joe Sanok is the founder of The Practice of The Practice, an organization dedicated to helping therapists and mental health practitioners start and grow their own practices.
Joe is also the author of the book "Thursday is the New Friday," where he encourages readers to break free from the typical 9-to-5, 40-hour work week and create space to be more creative, to launch side hustles, to rejuvenate our minds and bodies, and in the end, actually accomplish more while still enjoying our lives.
At a time when so many people are considering career changes, and with the future of work looking more and more flexible in terms of when, where, and how we choose to do our jobs, Joe's approach is more relevant than ever for all employees and businesses, even if you're not a therapist or behavioral health practitioner.
Check out Joe's work at Practiceofthepractice.com and give his podcast a listen.
Take the Thursday is the New Friday assessment for free and use the promo code TITNF.