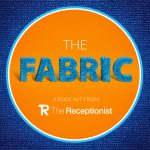 On this episode we're joined by our Founder, President, and CEO Andy Alsop, along with Director of Sales Tom Foster and Director of Engineering DeLynn Berry who talk to us about becoming SOC 2 certified. Some of us (wrongly) assumed that the S stands for Security (we won't name names), but it actually stands for System. More specifically, SOC 2 stands for Service Organization Control 2.
What Does it Mean to be SOC 2 Certified
SOC 2 is about taking a look at all of the systems that a company has in place, from HR and hiring to security around customer data, and focuses on how a company securely manages data to protect the privacy of a company's customers and the interests of the company as well. Essentially, being SOC 2 certified means that instead of us just telling our customers (and team) how seriously we take our processes and security, all of that has been reviewed and verified.
Saving Time and Building Trust
Though it was a long process to become SOC 2 certified, it's ultimately a time-saver. We no longer have to gather information for customers when they have questions about our procedures, and we can easily share the documentation from our certification (after an NDA is signed, of course). We've been able to remove a big barrier from our sales process.
We're happy that customers and potential customers can see how seriously we take security and service, beyond us simply telling them. Becoming SOC 2 certified is an investment of time and money, and can feel scary, so we recommend starting with a gap analysis and partnering with a company to guide you through the process. Though this was a lot of work, we really are happy that we went through the process and are now SOC 2 certified.
Resources mentioned
Learn more about how we run on Traction
Check us out for two weeks free, no credit card required