Ready to start collecting visitor emails and phone numbers when they check in at your office? We thought so. How about managing multiple NDAs for different visitor types? We got you covered there as well. Take a look at the latest features for your iPad Receptionist. Our team is building the best visitor management software around. No matter what subscription level you have, these features will be available for you immediately.
Additional Visitor Fields
You already can collect the Name and Company of visitors, but with this update, now you can collect and customize fields for their Email and Phone Number as well.  You can find these new fields in your visitor log when they are enabled. Stay tuned for additional updates for this feature. We are planning to add even more functionality around visitor field collection in the coming months.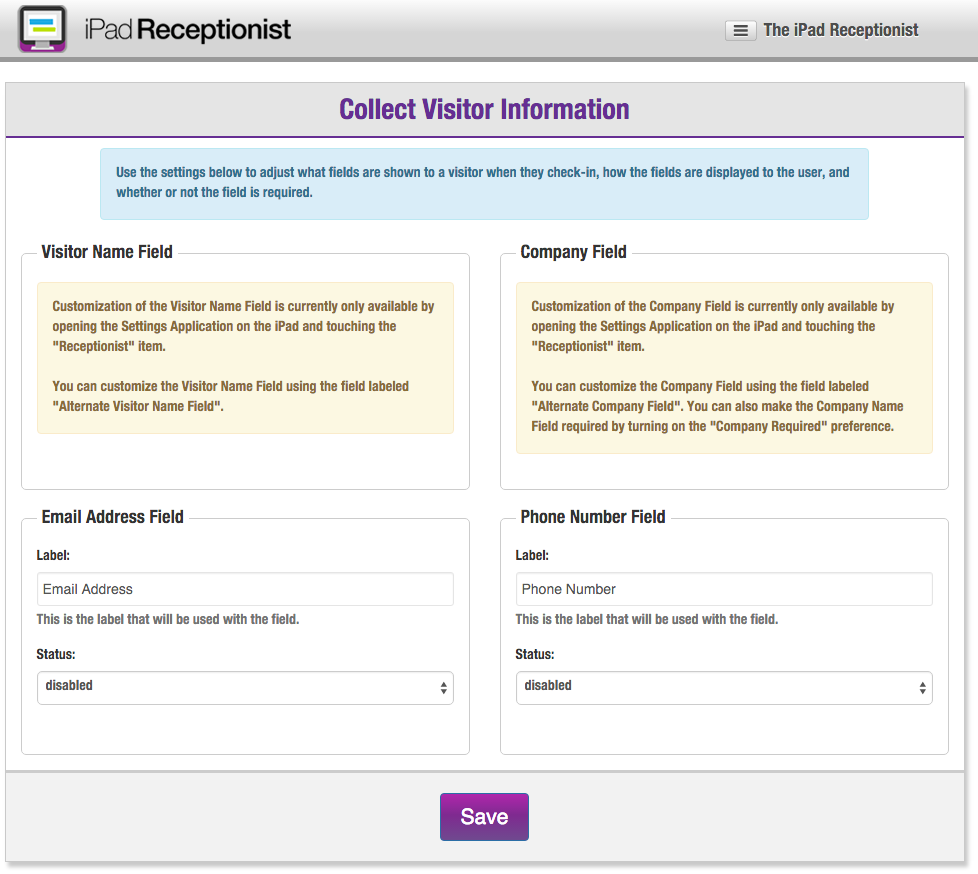 Supercharged NDA functionality
Managing NDAs just got easier. Now you can enter and edit your Non-Disclosure Agreements and other Visitor Notices from the Customer Admin Area.  You also can create different NDAs for different purposes by assigning an agreement to an individual button.  For example, many of our customers have a standard NDA for the majority of your visitors but a unique NDA used just for interviewees. Now you can deliver each person the right NDA with just the click of a button. Follow these two simple steps to set up this NDA feature: First, create your NDA's and agreements with our easy to use editing tool.  Using the drop down Menu in the top right corner choose "NDAs". From here, add, edit, preview, and save your NDAs.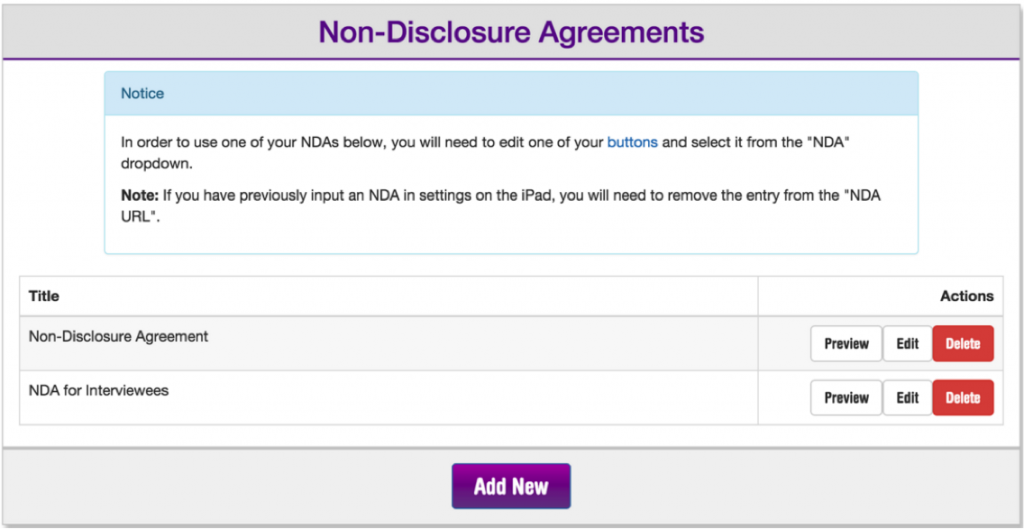 Next, go to your buttons, select one, and then choose the NDA you'd like to be associated with that button.  This works with both Contact and Custom buttons but not with your Delivery button.  IN this example, we call it "NDA", but you can put any agreement in there you like including Safety Statements, General Notices, Photography Policies, etc.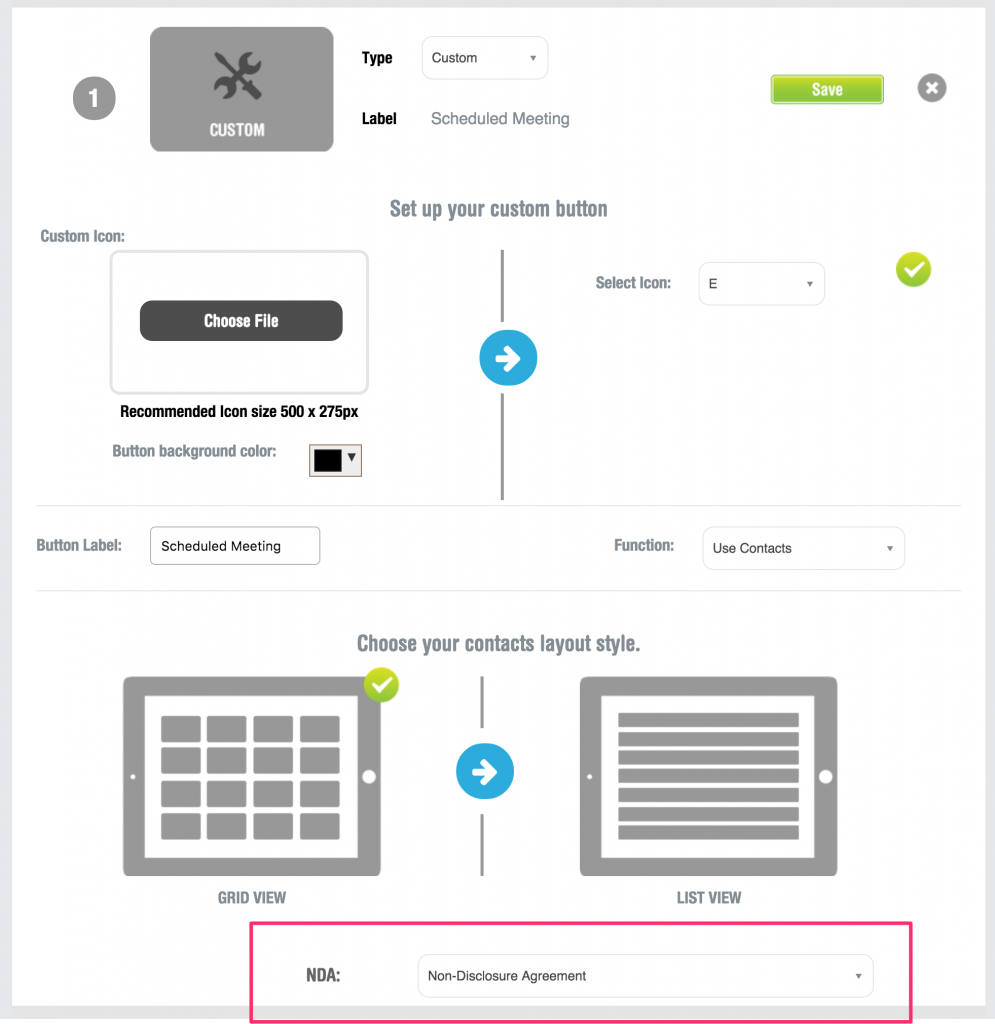 Let us know if we can help you with your NDAs and agreements or with anything else! [email protected] 303-954-8282