Take a look at the newest feature release from The iPad Receptionist. We listened to your requests and have built some new customizations to help you give your visitors a great experience.
Easier navigation in the Admin Area
We've redesigned the drop down menu in the top right hand corner to make it easier to navigate throughout your account.  We have included some new things as well, like:
Email Replies

And we've moved Badge Printing from the Home Screen to the drop down menu

NDA's (coming soon)

Custom email responses
Now you can edit the standard responses that are sent to visitors when they reach out to you via The iPad Receptionist.  Create as many custom responses as you like!  You'll find this feature under "Email Replies" on the drop down menu in the top right corner.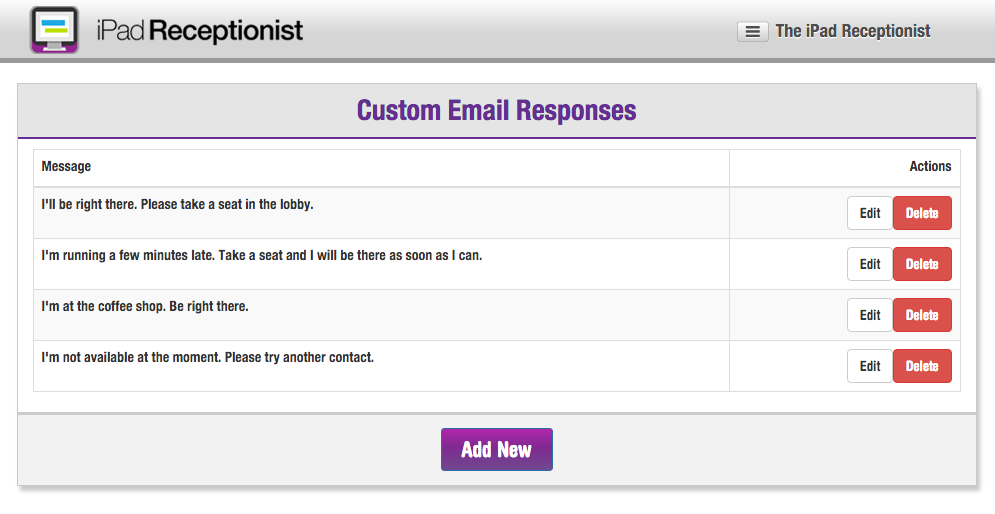 New and improved Visitor Log
The Visitor Log has been completely redesigned.  Now you have far more control over your visitor information including sorting, searching, and removing individual visitors from the log.   There are two new buttons in the top left:  
Auto-Delete

allows you to retain visitor information for a certain period of time, such as 30 days or a year.  

Clear Log

lets you clear out as much or as little of the log as you like.  Clicking on a visitor gives you full details including the version of the NDA the visitor has signed and an image of their signature.
You can also see the full detail of each of your visitors by clicking on a visitor record.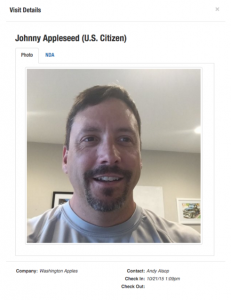 We listen carefully to the members of The iPad Receptionist community.  Let us know what you think about these changes.  If you have any questions about setting up your software or how to improve your visitor management experience, call us at 888-315-5230 or email the support team at [email protected].